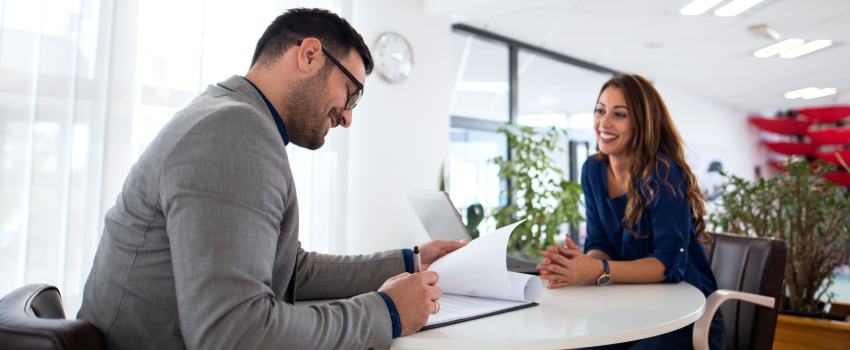 The world is getting faster with digitalization and with that, every business is creating its unique web presence. To develop such websites and web stores, every business needs excellent web developers who can build fully functional websites or web stores based on different technology. You can hire PHP developers to build your website, you can hire Laravel developers to build your website or you can hire any developers to build your digital presence.
Hiring developers has become a necessity for businesses to maintain their web presence. Even a small agency needs a website these days to mark their web presence. There are a lot of technologies on which you can build your web presence, such as PHP, Laravel, Java, .Net, and a lot of others. But, among all these technologies, you can prefer PHP, because it is open-source and it has a relatively lower development cost. If you get it developed offshore, the development costs would be much lower and you can save costs on PHP Development services.
A website consists of Web Design and Development. You can get your web page design and development done from an offshore partner. You can design your web or app with some awesome design tips. But, for the development part, you need to hire PHP developers to get your business a great web presence. So, you can hire an offshore PHP development company or candidate to create your web presence which is possible at much lower costs than local development. If you have not hired any developer for your business yet, then here are some questions you should ask before hiring any PHP developers. 
Questions to ask before Hiring PHP Developers
Here are those questions you need to ask the developers or the agency before hiring them or assigning them your Web Development Project
Candidate Experience:
The very first question you should ask any developer is their experience. Whether they have enough experience in Web development like PHP Development or Latavel Development. If the candidate is experienced then, he/she will be able to develop great things for your business. An experienced candidate will write an optimized code that will take lesser time to execute, hence you should always ask for the candidate's experience. The more experienced candidate is, the better for you. Moreover, the experienced candidate will give you suggestions that can improve your website and represent your business in a better way.
Knowledge of other technologies
You should ask the candidate's knowledge of other domains as well, like knowledge on HTML, CSS, and jQuery. Almost all developers possess knowledge on these three domains, but still, you should ask about his depth of knowledge in those technologies. A basic website uses all of these like PHP, HTML, CSS, and jQuery. So, knowledge of all these domains is a must for any candidate. So, you should hire a good candidate with knowledge of all these technologies to make sure your website is built well.
Candidate Portfolio
To ensure the work quality and achievement of the candidate, you should ask the candidate to show his/her portfolio. A portfolio on which the candidate has actually worked and not the fake portfolio. You should ask some questions on the previous projects, how did the candidate handles the project, what was the role of the candidate in that particular project, and so on. You can ask about the current project of the candidate as well. From the portfolio, you can see the candidate's work, and check about its work capability form the portfolio. So, this portfolio thing is very important before hiring a developer for your project development.
Ask about the candidate's X factor
Ask if the candidate possesses any X-factor that makes you instantly hire the candidate. Well, this is a sort of a question that is not much related to the development field, but still, see if the candidate has any X-factor that would be helpful to your development project in any way possible. If so, it would be well and good. It could be any other X-factors like UX Copywriting or SEO knowledge, so the developer would write SEO-friendly code and even help you with UX copywriting. So, it is always beneficial to ask the candidate for its X-factor.
The candidate's ability to work in different time zones
When you outsource your web development project, this is the main issue. Often the candidate wants to work according to his/her time zone while the client wants the candidate to work in his/her time zone. So sometimes, things become complicated regarding different time zones. So, always ask the candidate if he/she can work according to your time zone, and the possibility is that the candidate might give consent to work with your time zone when you have asked the candidate beforehand. So, always make sure the candidate can work in different time zones for your convenience. 
Communication Skills of the candidate
Well, this is the most important point you should ask, as we all know that "Communication is the key". Communication is more important than it seems for any project development. By proper communication and teamwork, one can successfully deploy any project. You will tell your requirements to the project manager, the project manager will forward the requirements to the team leaders and the team leaders will assign various tasks to the developers, and all this process requires good communication skills. If there is no proper communication, there might be confusions and the project might be in trouble. So, always ask the candidate if he/she has good communication skills. 
The above-mentioned values should be presented in all the PHP developers so that they can promise you good work which will, in turn, boost your number of visitors and that will lead to higher engagement and conversion on your website.
If you are looking for the developers that have all the above-mentioned qualities, then you can hire PHP Developers from Inexture, the best PHP development company. Inexture offers flexible hiring models so that you can hire PHP developers and get your website built and create a unique presence for your business on the internet.