We can give your business a creative touch! When it comes to dealing with Adobe Photoshop, we have a plethora of knowledge and experience. With our Adobe Photoshop services, you can bring your creative ideas to life. We have a good aesthetic sense, ensuring that every element, from color schemes to typography, is thoroughly studied in order to create a unified and visually appealing composition.
We expertly modify photographs, add special effects, and boost visual impact using Photoshop capabilities, resulting in appealing visuals that grab your audience. Give us access to your concerns in order for us to be creative! We can improve your company's visual presence and help you stand out in a competitive market with our passion and skill.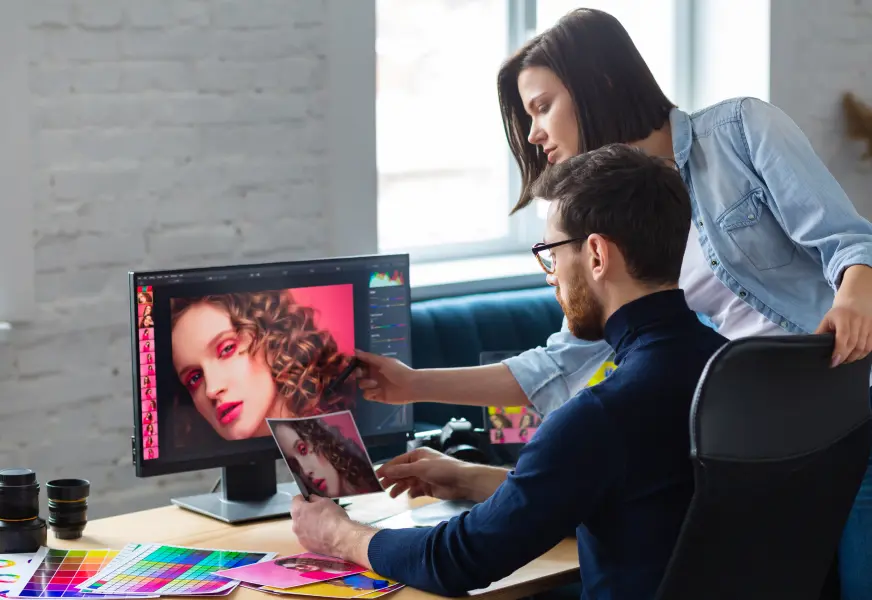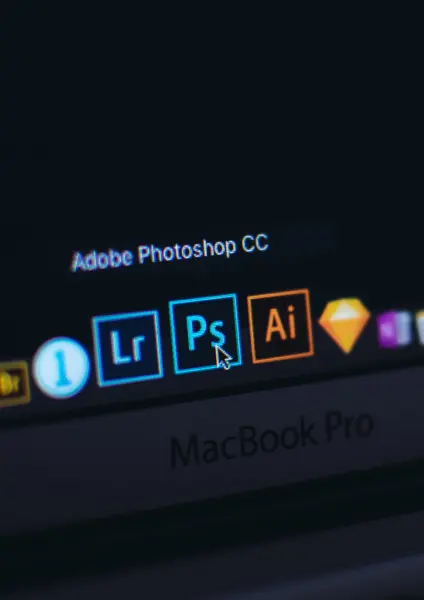 Why Choose Adobe Photoshop Over Other Options?
Batch Processing and Automation
Photoshop users can use actions and scripts to automate repetitive processes. This function is useful for processing many photos at the same time, applying the same modifications, or constructing customized processes.
Training and Education
Adobe Photoshop is included in the curriculum of many educational institutions, colleges, and universities for design and media-related courses. As a result, Photoshop is taught to a large number of students and professionals, thus cementing its industry-wide appeal.
Third-Party Plug-Ins, Extensions, and Add-Ons
Photoshop has a robust ecosystem of third-party plug-ins, extensions, and add-ons. These enhance its functionality by adding new tools, effects, and features. The availability of such a wide spectrum of third-party support strengthens Photoshop's position as the industry standard.
Web Design and Prototyping
Designers can use Photoshop to develop website layouts, user interfaces, and interactive prototypes. It streamlines the online design process and facilitates cooperation with developers by including capabilities such as artboards, smart objects, and the ability to generate design materials.
Automation and Customization
Photoshop includes automation and customization features, allowing users to automate repetitive processes and create personalized workflows. Users can save actions, scripts, and shortcuts to speed up their process and tailor Photoshop to their individual needs.
Online Communities and Social Media
Photoshop has a huge following on social media platforms such as YouTube, Instagram, and Facebook. Users contribute their work, strategies, and lessons, allowing others to benefit from their experiences and experiment with new ways to create. Following Photoshop-related accounts and hashtags on social media can give a never-ending source of inspiration and learning possibilities.
Why Hire Adobe Photoshop services from Inexture?
Advanced Editing Techniques
Advanced editing techniques are well-known to experienced Photoshop pros. They can perform complex jobs with precision and inventiveness, such as advanced retouching, compositing, color grading, image restoration, and manipulation. Their knowledge allows them to enhance photographs while preserving a natural and professional appearance.
Image Editing by a Professional
Adobe Photoshop specialists have the technical abilities and aesthetic insight required to successfully enhance and modify photographs. Color correction, retouching, image composition, and other editing procedures require precision and attention to detail. This produces visually appealing and polished photographs that fit your requirements.
Brand Consistency
Maintaining a consistent visual identity across your marketing materials is critical if you are a company or organization. Photoshop experts understand the value of branding and can ensure that your photographs adhere to your brand guidelines. They can use consistent color schemes, font, and design components to create a visual depiction of your brand that is visually appealing.
Managing Diverse Workloads
Professional Photoshop service providers can manage projects of various sizes and complexities. A scalable service provider can satisfy your needs whether you have a small batch of photographs or a large volume that needs editing. Regardless of project size, they can efficiently deploy resources, manage workflows, and produce consistent outcomes.
Adapting to Changing Demands
Projects may evolve or require changes as they progress. A responsive service provider may adjust to changing needs, accommodate adjustments, and efficiently incorporate feedback. They can handle changes in picture editing styles, special directions, or other project-related changes to ensure that the ultimate result is consistent with your vision.
Communication and collaboration
When working with a service provider, collaboration and communication must be flexible. They should respond to your inquiries, be open to criticism, and be able to modify their operations based on your preferences. Effective communication channels and project management tools guarantee a seamless workflow and keep both parties on the same page throughout the project.
why choose us
From ideation to implementation, excellence in every line of code.
We specialise in enterprise software development, leveraging our expertise in Python, Java, and Mobile App development to turn innovative ideas into successful software solutions. With our offshore team of skilled developers, we bring a wealth of experience and knowledge to the table, driving results through cutting-edge technology and precision in every detail.
Client-centric approach
We don't just listen to our clients; we make it our mission to understand their needs, goals, and preferences. By doing so, we are able to provide innovative solutions that go beyond their expectations.
On-time project delivery
We don't just meet deadlines, we beat them. We understand that time is precious, which is why we prioritise on-time project delivery.
Experienced Developer
When it comes to building software solutions, our experienced team has a proven track record of creating robust and scalable solutions that meet the unique needs of businesses including startups.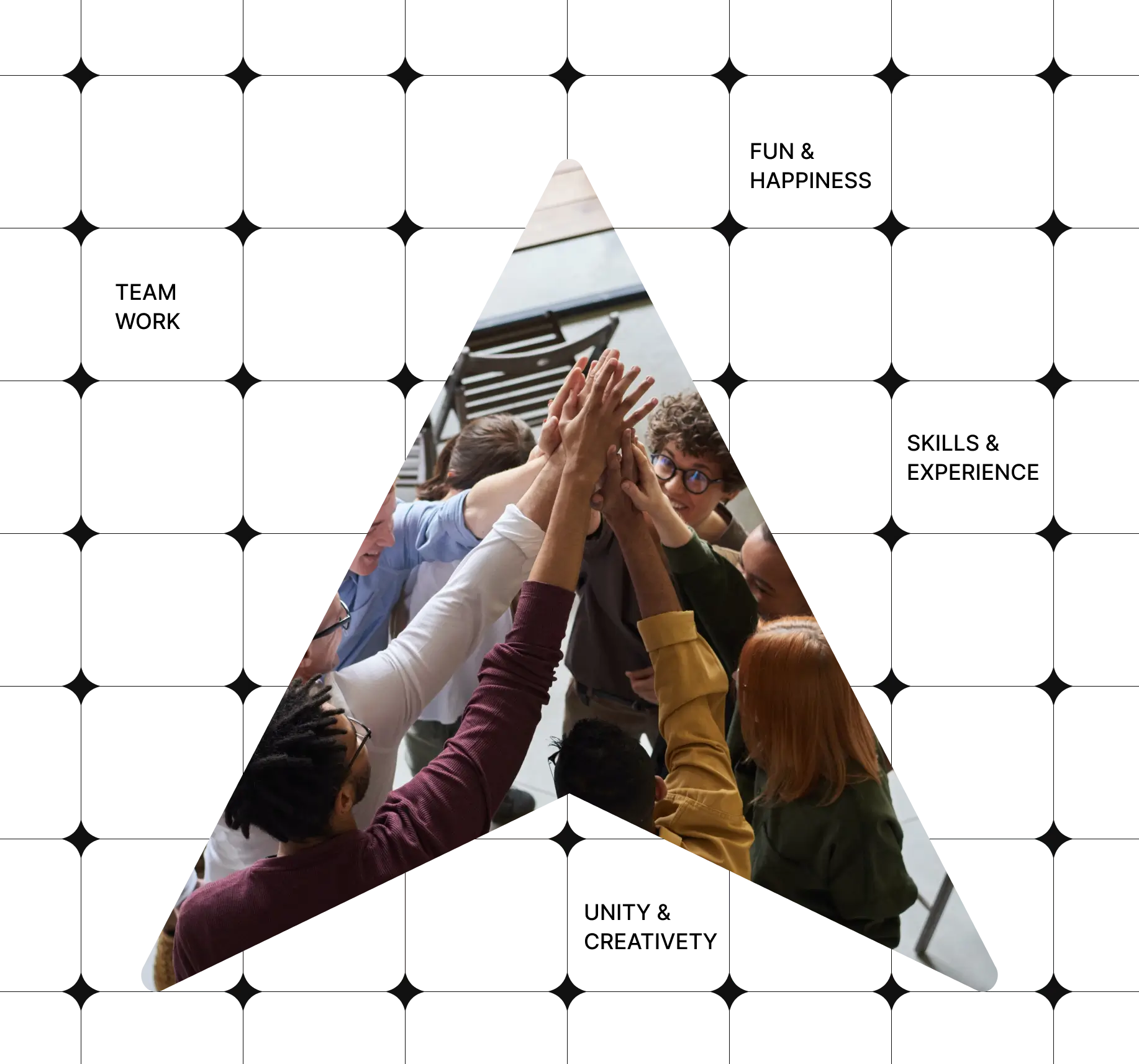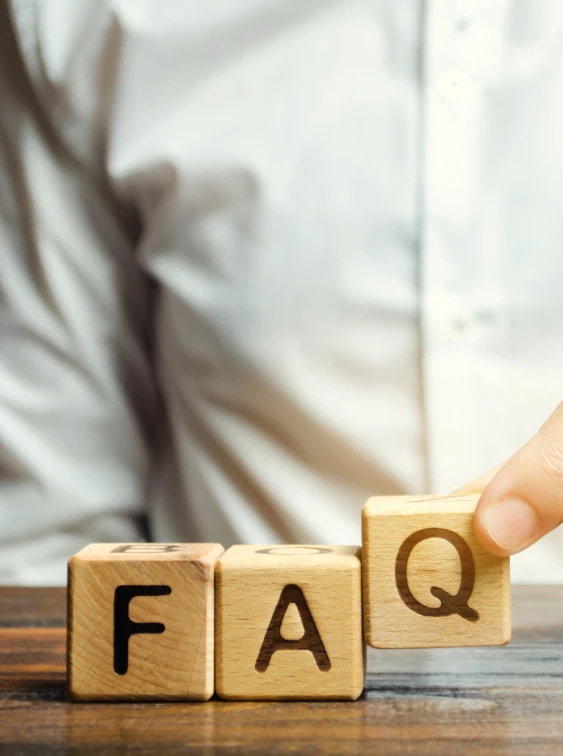 FAQ for Adobe Photoshop
Menu Bar
Toolbox
Options Bar
Panels
Document Window
Adobe Photoshop's primary mission is to provide a robust platform for image editing, deceiving, and graphic design. It has a variety of tools and capabilities that allow users to improve, retouch, and change photographs, as well as generate digital artwork and graphics.
The Type Tool is available in four variants and allows users to produce both horizontal and vertical types.
Adobe Fonts has approximately 20,000 different types.