Tired of juggling web application development tasks while trying to grow your business?

Let our expert full-stack developers take the reins and relieve your stress.

We offer complete MEAN stack development services, using advanced technologies to design, build, and rigorously test your application for optimal quality and reliability. Our team has the expertise and experience in MongoDB, Express.js, Angular.js, and Node.js, which are all powerful technologies on their own.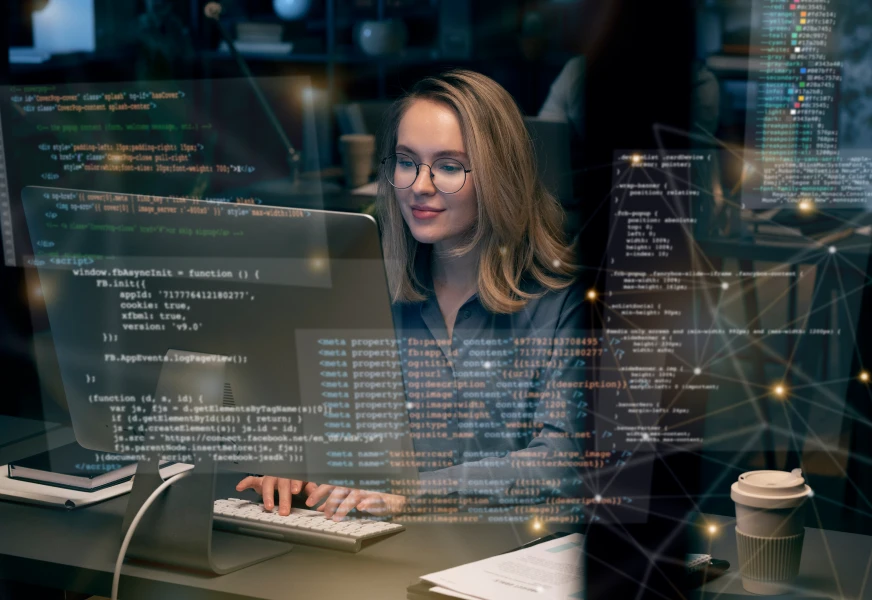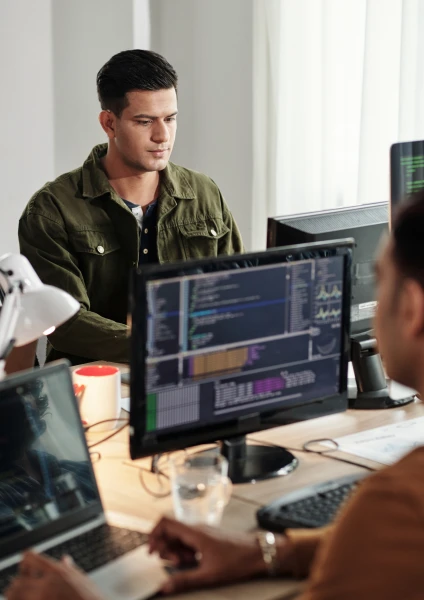 Why should you hire a Mean Stack Development company?
Open-source technology
The development of every technology in the Mean stack is open-source, and a significant number of developers participate in it. This indicates that these technologies are always getting upgrades and new capabilities, which can be quite advantageous for your web application.
Efficient development
Mean stack development enables developers to build accessible and strong web applications in a comparatively short time. The use of Node.js makes it possible to handle a large number of concurrent connections, which can greatly improve the performance of your application.
Easy to maintain
The JavaScript technologies used by the Mean stack are simple to use and maintain. Finding programmers to maintain and upgrade your web application in the future will be simple as a result.
Cost-effectiveness
MEAN development companies can save businesses money by lowering overhead expenses, giving competitive pricing, shortening time-to-market, providing access to talented developers, and delivering customised solutions. It enables companies to concentrate on other parts of their operations while receiving high-quality software solutions.
Project Start is Quicker and More Efficient
A MEAN development business can help a project get off to a faster and more efficient start than in-house development. They are experts in the MEAN stack, have qualified developers, provide accurate estimates, shorten development time, and provide customisable solutions
Scalability for growth
MEAN Stack provides scalability choices to support future expansion. MongoDB, a NoSQL database, is built to grow horizontally, allowing you to distribute data across numerous servers and handle increasing data and user traffic.
Why Inexture for MEAN development?
Quality
Inexture is committed to providing high-quality solutions. We have a strict quality assurance process in place to ensure that our products are bug-free and satisfy the highest quality requirements.
Budget Friendly
Inexture offers cost-effective solutions without compromising on quality. We work with clients to develop solutions that fit within your budget and provide the best possible return on investment.
Experienced developers
Our developers are experts in their respective fields. They are up to date on the latest technologies, programming languages, and development practices, allowing them to provide high-quality solutions.
Customization
Inexture offers personalised solutions to its clients' individual demands. They collaborate closely with clients to understand their needs and offer solutions that fulfil their business goals.
Integration and API development
We specialise in integrating application components and developing APIs to ease communication between the front and backend. We have worked with Express.js to build RESTful APIs, define endpoints, manage data transfers, and handle authentication and authorisation protocols.
User-centered design approach
We have a user-centered design approach, which means we prioritise knowing the target audience's needs, goals, and preferences. We perform extensive research and analysis in order to obtain user insights and build design solutions that meet user expectations.
Common platforms for Mean Stack include
Hire our Mean stack developers to make your web applications more accessible, powerful, and dynamic. Trust us to handle the hard work and watch your web application soar!
MongoDB
It is a form of NoSQL database that keeps both documents and collections. MongoDB is a database that runs on a server and it is easily connected to nodes and express. It offers adaptable data structures and is highly scalable, making it perfect for web applications.
Express.js
Express.js is a popular web application framework built on top of Node.js. It offers an extensive range of performance, such as middleware, routing, and templating, for creating web applications and APIs.
Angular.js
Google created the front-end framework AngularJS. It is an essential part of the Mean stack and is commonly used for creating interactive web applications.
Node.js
Node.js is a server-side platform that allows developers to build scalable network applications using JavaScript. It is the backbone of the Mean stack and is used for server-side scripting.
why choose us
From ideation to implementation, excellence in every line of code.
We specialise in enterprise software development, leveraging our expertise in Python, Java, and Mobile App development to turn innovative ideas into successful software solutions. With our offshore team of skilled developers, we bring a wealth of experience and knowledge to the table, driving results through cutting-edge technology and precision in every detail.
Client-centric approach
We don't just listen to our clients; we make it our mission to understand their needs, goals, and preferences. By doing so, we are able to provide innovative solutions that go beyond their expectations.
On-time project delivery
We don't just meet deadlines, we beat them. We understand that time is precious, which is why we prioritise on-time project delivery.
Experienced Developer
When it comes to building software solutions, our experienced team has a proven track record of creating robust and scalable solutions that meet the unique needs of businesses including startups.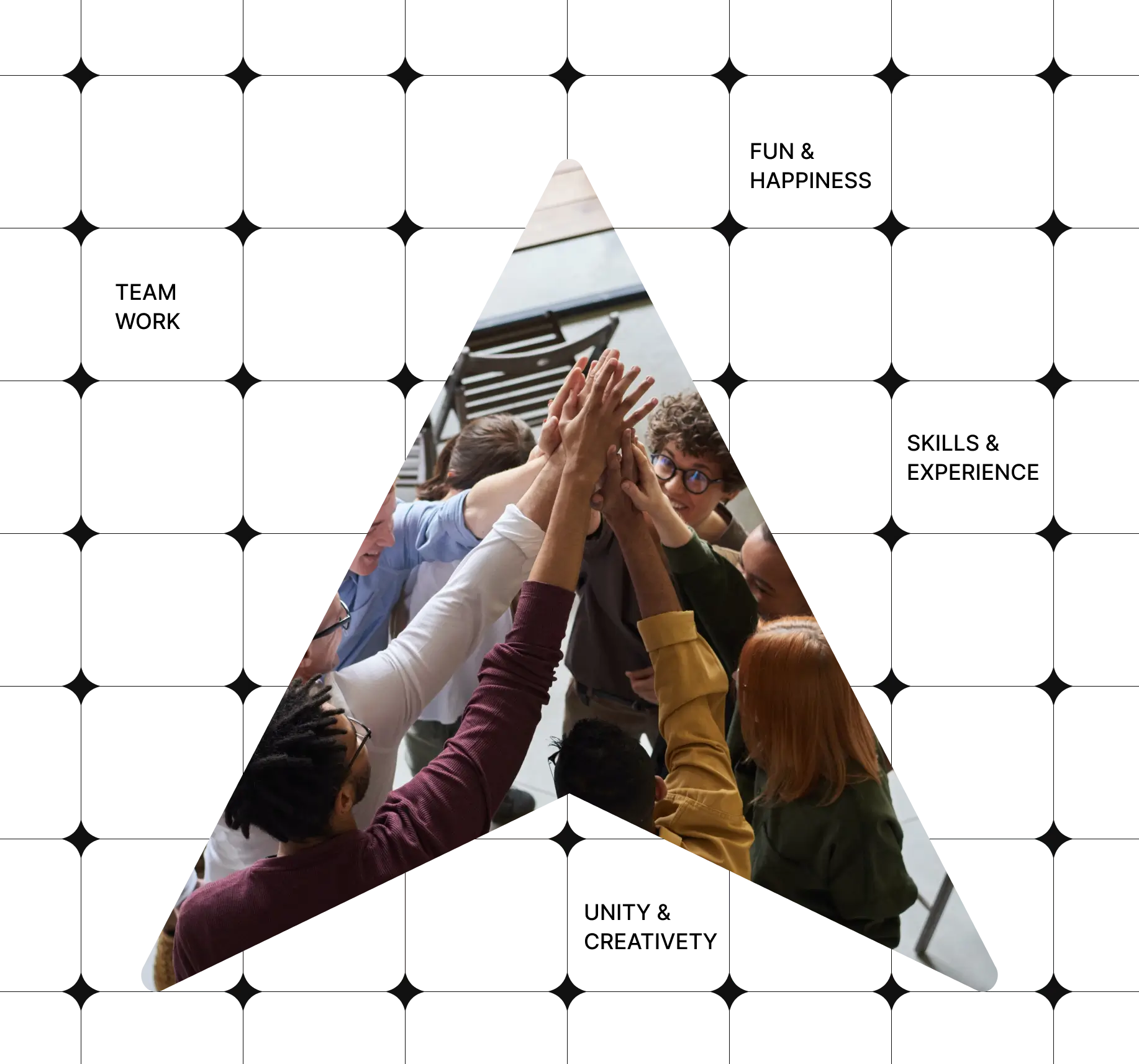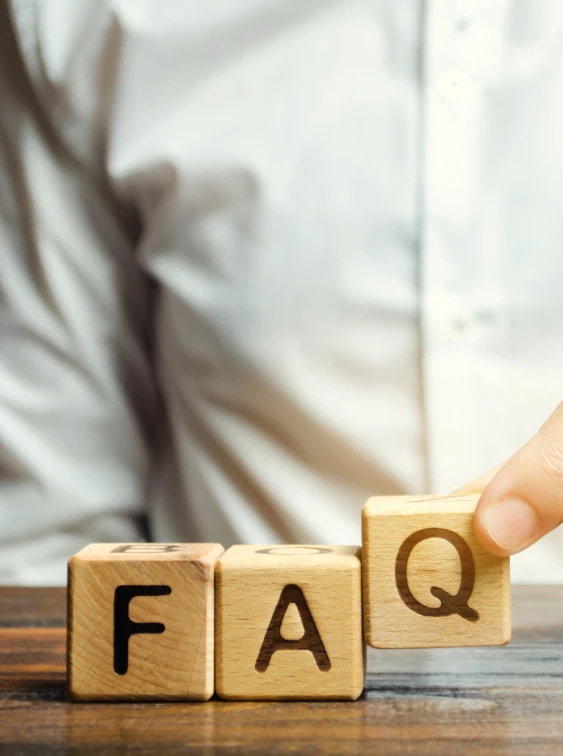 FAQ for MEAN Stack Development
The MEAN stack has a number of advantages, including a flexible architecture, scalability, ease of integration with other technologies, and a thriving developer community.
Some best practices for MEAN stack development include modular programming, adhering to coding standards, utilising version control, and testing frequently.
The cost of MEAN stack development is determined by various aspects, including the application's complexity, the experience and location of the development team, and the development timetable. To obtain an accurate cost estimate for your project, it is best to consult with a development company.
The MEAN stack is appropriate for enterprise-level applications. Many significant organisations have chosen the MEAN stack for web application development.