We accept that exceptional UI/UX design is the cornerstone of creating digital experiences that captivate and engage users. That is the reason we gladly influence the unprecedented capacities of Figma to carry plan ideas to fruition.
We invite you to experience the thrill of real-time collaboration, where ideas flow freely, feedback is immediate, and creativity becomes a collaborative effort. With Figma, we bring together designers, developers, and stakeholders around a common vision, resulting in improved communication and outstanding results.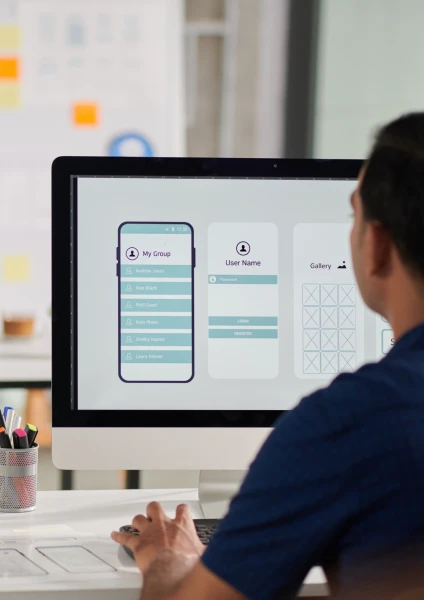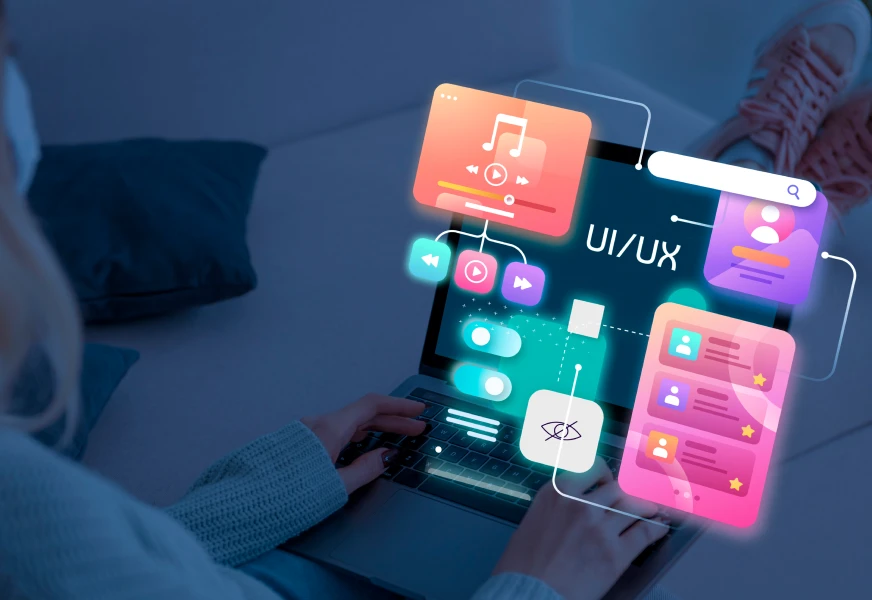 Why Choose Figma Over Other Options?
Design Presentations
Figma permits you to create interactive design presentations that can be imparted to clients, stakeholders, or team members. Present your designs in an outwardly engaging and interactive way, complete with transitions and animations. By sharing a connection to your Figma presentation, you can accumulate feedback and iterate your designs, all while keeping everybody on the same page.
Version Control and History
Figma ensures that you never lose track of your design iterations. The version control feature allows you to explore the history of changes made to a design file, giving you the flexibility to revert to previous versions if needed. This gives you the freedom to experiment and take risks, knowing that you can always go back to a previous state if necessary.
Establishing Design Systems
A design system is a set of reusable design elements, patterns, and rules that promote consistency and efficiency throughout all of your design projects. Figma is a powerful platform for creating and managing design systems, allowing you to define and maintain a consistent visual language for your brand or product. Designers can create a library of standardized elements such as buttons, icons, typography styles, colors, and other elements that can be easily accessed and reused across numerous projects.
Easy Updates and Iterations
Figma's design technologies make it easy to update and iterate on design components. When you make a modification to a design component in the library, it is automatically propagated to all instances in the design files. This means you can make global changes, such as changing the style of a button or changing an icon, with a few clicks, guaranteeing consistency across your designs and reducing the need for manual updates.
Interactive Transitions
Figma allows you to create seamless and interactive transitions between screens, enabling you to showcase the flow and navigation of your design. With just a few clicks, you can define the animation effects and transitions, giving stakeholders and users a realistic preview of the final product. From simple fades and slides to more complex micro-interactions, Figma's prototyping capabilities bring your designs to life, making them engaging and compelling.
Integration with External Tools
The Figma plugin ecosystem allows for seamless connection with various design tools, allowing you to use their features directly within Figma. Plugins bridge the gap and streamline your design workflow by bringing several tools together, whether you're working with prototype tools, collaboration platforms, or code-generating tools. This connection boosts productivity and streamlines collaboration among various stakeholders.
Why Hire Figma Services from Inexture?
Versatility across Projects
Our Figma skill reaches out across different kinds of projects, from web applications and mobile apps to software interfaces and digital platforms. We have effectively conveyed Figma-based solutions for different industries and domains. This adaptability permits us to comprehend the novel prerequisites of your project and design our methodology appropriately, ensuring that your plans are altered to your particular requirements.
Pixel-Perfect Designs
We accept that each pixel matters. Our designers have a sharp eye for detail, ensuring that each component inside your plan is carefully created flawlessly. From typography and iconography to dividing and arrangement, we give careful consideration to even the smallest details, creating designs that are visually appealing, cohesive, and harmonious.
Open Communication Channels
We keep up with open lines of communication, ensuring that you are involved and informed at each phase of the task. We give clear channels for communication, including regular meetings, progress updates, and prompt responses to your queries or concerns. Our team is generally available, ensuring that you have visibility into the task's status and can give input or direction at whatever point important.
Usability and User Experience Testing
Client fulfillment and commitment are central to UI/UX design. We conduct usability and user experience testing to evaluate the effectiveness and intuitiveness of your designs. Through client testing meetings and input assortment, we gain significant experience in how clients communicate with your plans. This data permits us to fine-tune the client experience, advance work processes, and ensure that your designs meet the expectations and needs of your target audience
Cost-Effective Resource Allocation
To maximize efficiency and minimize expenses, we optimize our resource allocation. Our professional team of UI/UX designers and developers collaborate to generate high-quality designs while staying within budget limits. We ensure that you receive a premium service without sacrificing quality or exceeding your budget by properly utilizing our resources.
Time and Material Model
When project needs are not well defined or may change over time, the time and material approach provides flexibility. With this arrangement, you only pay for the time and work you put into your UI/UX design project. It provides more leeway in allowing adjustments, revisions, and new feature additions. This engagement strategy is perfect for clients who wish to approach their design projects in an agile and iterative manner.
why choose us
From ideation to implementation, excellence in every line of code.
We specialise in enterprise software development, leveraging our expertise in Python, Java, and Mobile App development to turn innovative ideas into successful software solutions. With our offshore team of skilled developers, we bring a wealth of experience and knowledge to the table, driving results through cutting-edge technology and precision in every detail.
Client-centric approach
We don't just listen to our clients; we make it our mission to understand their needs, goals, and preferences. By doing so, we are able to provide innovative solutions that go beyond their expectations.
On-time project delivery
We don't just meet deadlines, we beat them. We understand that time is precious, which is why we prioritise on-time project delivery.
Experienced Developer
When it comes to building software solutions, our experienced team has a proven track record of creating robust and scalable solutions that meet the unique needs of businesses including startups.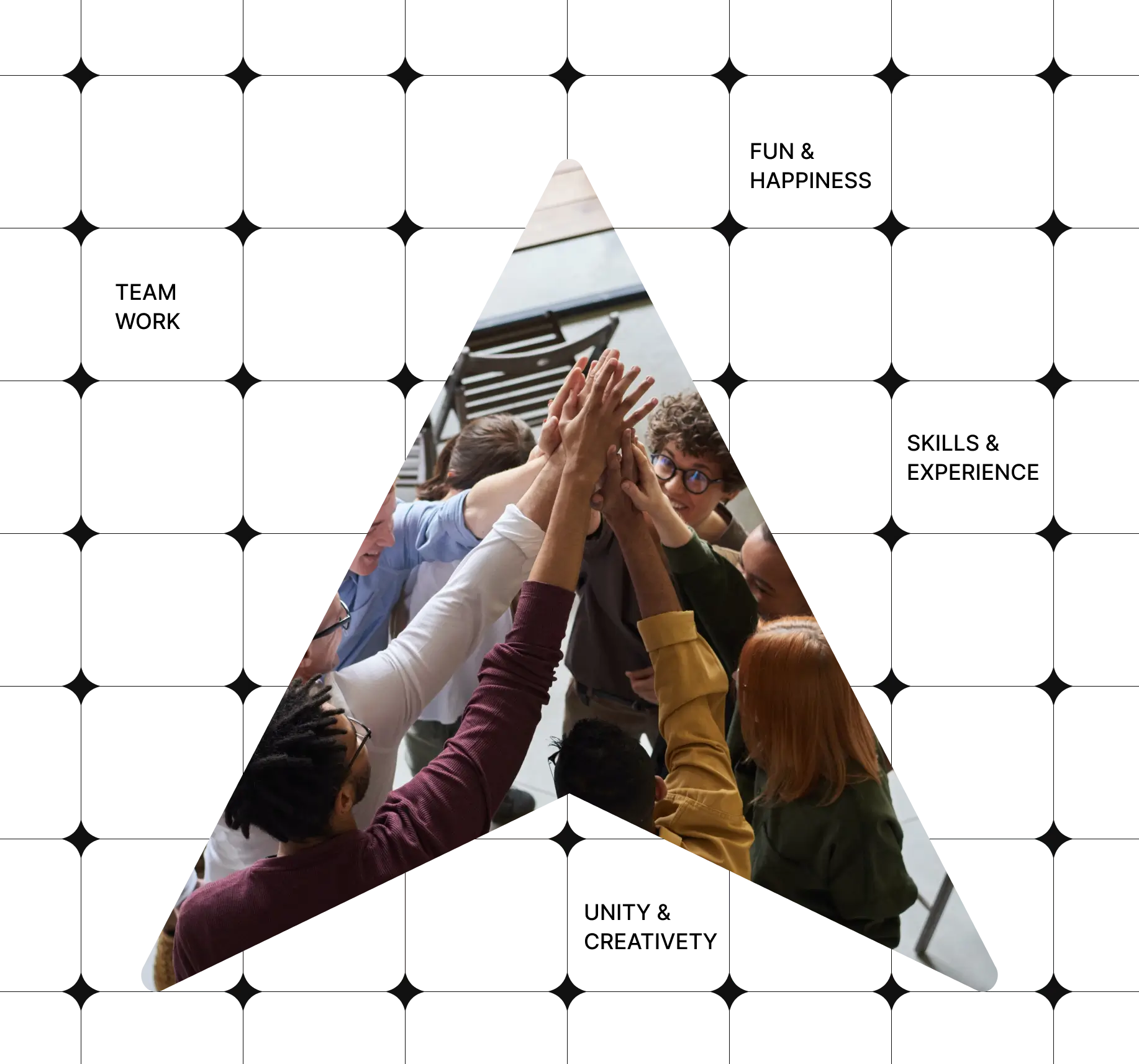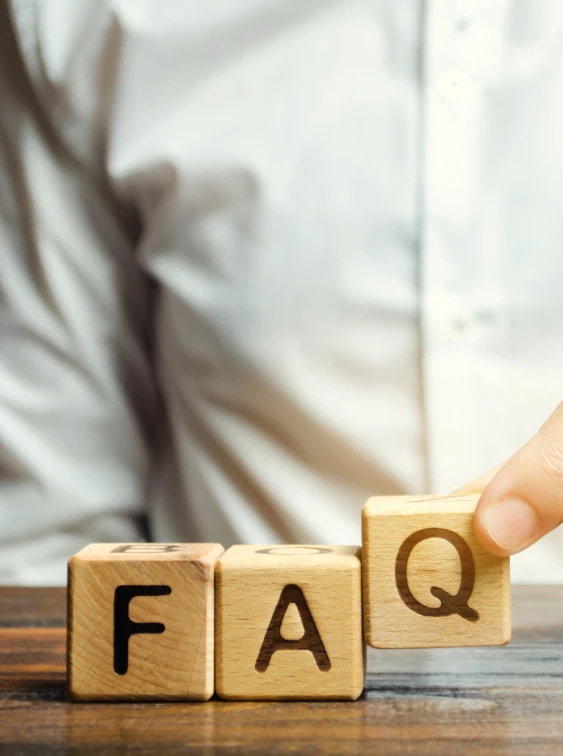 FAQ for Figma UI/UX Design
The free version of Figma has limitations in terms of storage space, project quantity, collaborative features, and advanced functionalities like version history, design components, and prototyping options.
Figma offers a cloud-based platform for real-time collaboration, robust design and prototyping tools, a comprehensive design system, a wide range of plugins, and version control for efficient UI/UX design.
Plugins in Figma extend its capabilities, providing additional features, automation, and integrations that streamline the design workflow, improve productivity, and offer specialized functionalities. They empower designers to work more efficiently, automate tasks, generate assets, validate designs, and access a wide range of tools and utilities, enhancing the overall design experience.