Artificial intelligence is a concept that has taken a long way to be useful in many integral industries and it is continuing to do so. The concept of AI apps are vast and it has left a great impact on human beings. But, when we tend to look at the technical side of this concept. We may wonder how to develop these AI applications in the best possible way. That is what we are going to learn today. We will learn how to create AI apps with
Google Cloud Platform
,
TensorFlow
, and
Firebase
. So, let us get started: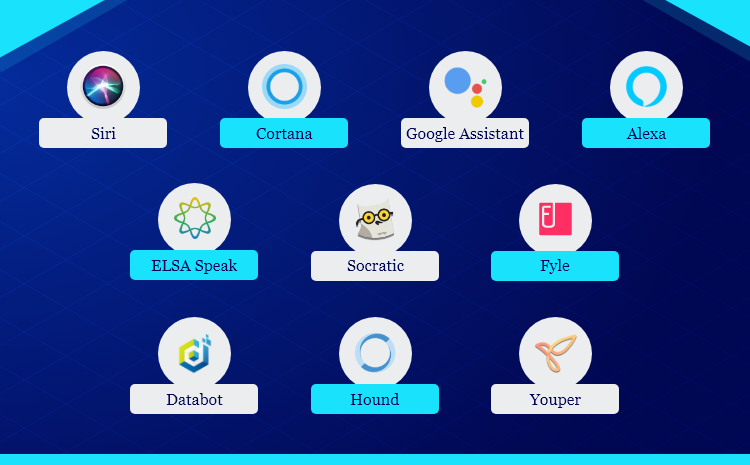 A long back, people were going through the trauma of handling different work simultaneously, that is when the real meaning of technology took the place. And AI apps have launched to continue maintaining the legacy of technology that has got the world's back. Well, that is just an ice breaker to AI apps! Here are the top AI applications of 2021 that will help you understand the purpose of the same:
Siri

Cortana

Google Assistant

Alexa

ELSA Speak

Socratic

Fyle

DataBot

Hound

Youper
Now that you have understood what AI applications are and how they help. Being a top
AI development company
, you must know the optimum technologies to create artificial intelligence apps: Google cloud platform, Tensorflow, and Firebase.
What is a Google cloud platform and how is it useful to create AI applications?
Google cloud platform is obviously yet another technology offered by Google. It is a suite of cloud computing services that works on the same infrastructure that Google has been using so far for its end-user products like Google search, Gmail, file storage, and of course, YouTube. 


Here are the tools available via the Google Cloud Platform:


Compute.

Networking.

Storage and Databases.

Artificial Intelligence (AI) / Machine Learning (ML)

Big Data.

Identity and Security.

Management Tools.
Here are the top advantages of the Google Cloud Platform for creating AI apps: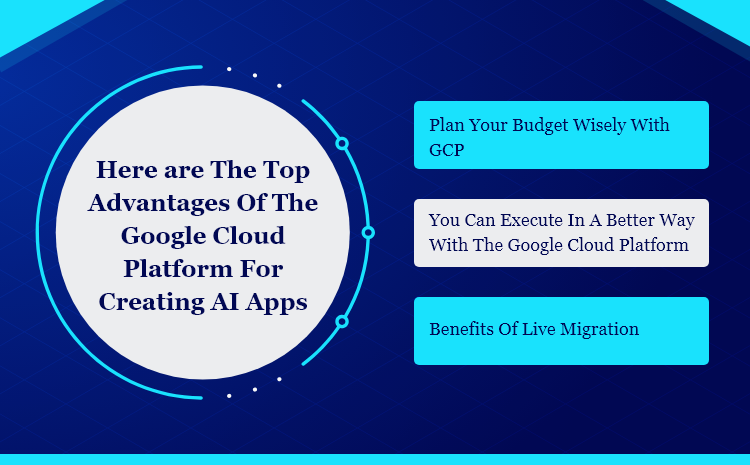 Plan your budget wisely with GCP:

Google cloud platform often offers plans that are cheaper than the other cloud platforms. So their not going to be any hurdle while you plan up for your next project and budget is the constraint.
You can execute in a better way with the Google cloud platform:
At the enterprises level, Google has amplified its performance when it comes to the Google cloud platform, Google cloud platform has really improved its features and now it is even more helpful to enterprises. Even an individual can access the data from any location via remote. It has a huge infrastructure so it helps in executing multiple complex operations with ease at its network. 
Benefits of Live Migration
The most superior advantage of the Google cloud platform is "live migration". Also, the core reason why this benefit makes the Google cloud platform unique is the other cloud services like AWS and Azure do not offer live migration.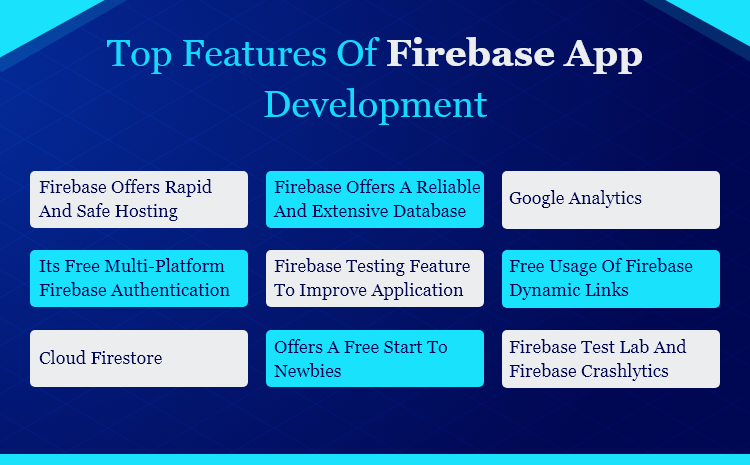 Bottom line:
So far we have gotten information about how AI can be used in multiple sectors by varying its contribution. And here we have learned how AI applications can be designed with the most optimum technologies. So what is your take on this? Do let us know!