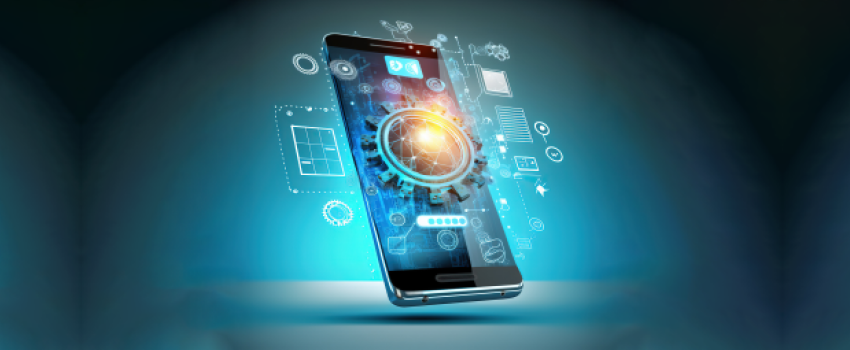 Since the lockdown has happened, every one of us is spending more time on phones. People are used to with more screen time, and according to a report, people spend an average of 6 hours, 42 minutes on either phone or other devices. This index is worldwide, so an average person with a smartphone typically spends more than 6 hours of his day sticking to his/her smartphone or laptop.
As people are spending more and more time on their phones, businesses have taken the smart way to reach their customers, and that's through a mobile app.
Excellent App Developments Ideas for Startup to Launch in 2023
Food Delivery App
One famous business these days is food delivery. Famous restaurants are availing food delivery app development services and serving their customers through a mobile app. Due to the pandemic, people are avoiding going out to the restaurant, so instead, they order their favorite dishes online through the food delivery app. If you are a restaurant owner or a food joint owner, you should try food delivery app development and start serving your customer through a mobile phone app. Just a few taps and they can order their favorite food from your restaurant. So, a food delivery app is a must if you are a restaurant owner or a food store owner.
Truck Navigation App
Truck Navigation and Tracking is the need of the time because the fleet manager or delivery company may want to know their truck's and truck driver's location. In such a need, the truck navigation app is quite helpful because it will keep track of where your truck goes, how much items have been delivered, how much are remaining, etc. tasks can be tracked through the truck navigation app. So, as a delivery company owner or manager, you need a truck navigation app that shows the exact location of the truck and truck driver.
Online Dating App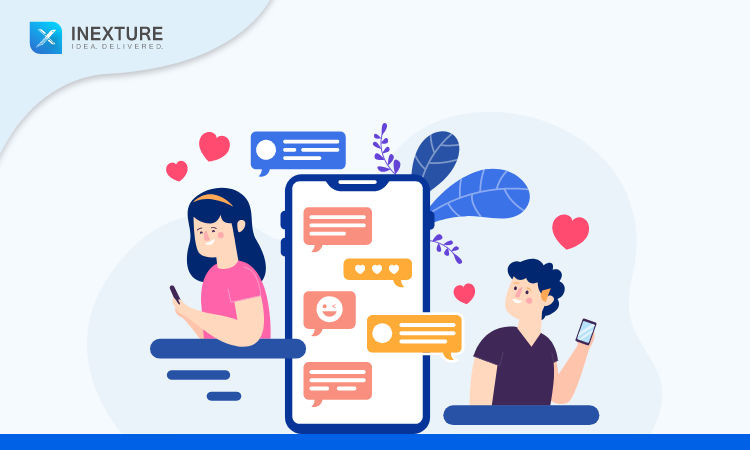 Online Dating Apps have been popular during the lockdown, and because of the boredom, people started using online dating apps, and online dating app developers had the advantage of lockdown. Online dating has been the new normal, so more and more people are turning towards online dating, and after knowing the person very well, they may try face-to-face dating, but before that, Online Dating has become the new normal, and no one can deny this very fact. So, you may also try developing an online dating and earn ad and subscription revenue by availing Online Dating App Development services.
CryptoWallet App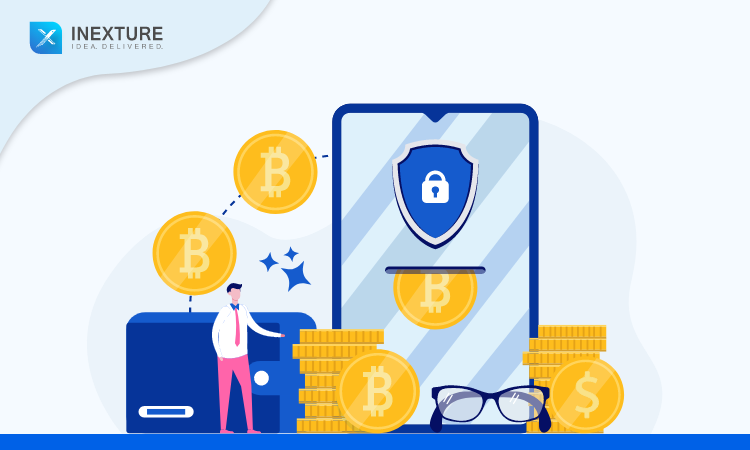 Cryptocurrencies like Bitcoin, Ethereum, Ripple, Litecoin, etc.are famous these days because of their demand in the market. Cryptocurrency is fully decentralized, so there is no specific owner of the whole currency system, so people worldwide are adopting various cryptocurrencies. Increasing usage of cryptocurrencies has raised the need for a crypto wallet that can securely store your cryptocurrency, and you can rest assured about the safety of your cryptocurrency. So, developing a crypto wallet app is also a great idea, from which you can earn transfer commission and monetize it in several other ways.
Cooking App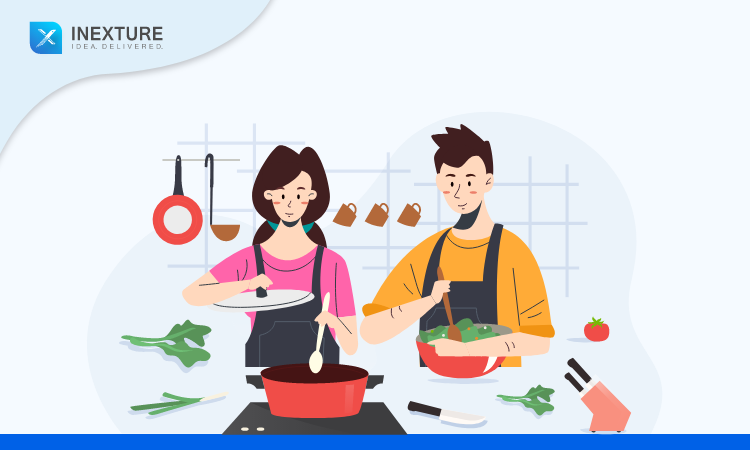 A Cooking app that shows what recipes you can make with whatever is left in your refrigerator is a good choice to build an app. During the lockdown, people hardly step out, and sometimes, they have to cook from whatever is left in the fridge, so building such an app would be a great idea, and people will also love it. So, developing a cooking app or a cook assistant app would be a great idea, and you can also build such an app from a mobile app development company. 
Sports and Fitness App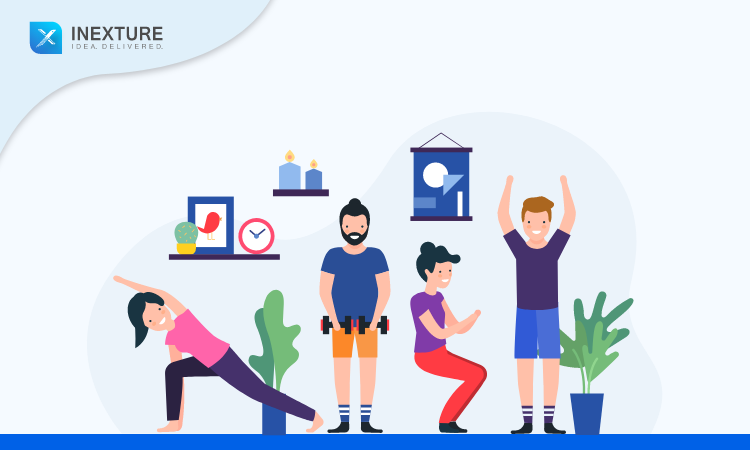 As people are avoiding gyms due to the COVID-19 outbreak and the lockdown, they prefer working out in their homes. So, developing a sports and fitness app is another good idea if you want to make passive income. People are becoming health-conscious due to the Coronavirus, and so there is a big chance for your app to be a huge success, and you can also monetize your Sport and Fitness App with different plans. You can put ads or put a subscription plan from which you can earn passive income and make your name in the app market. All you have to do is just availing Mobile App Development Services.
AR Camera App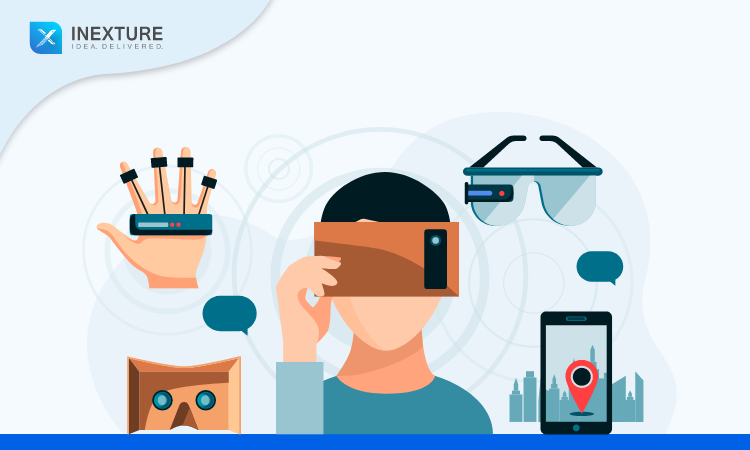 An Augmented Reality Camera is a good app development idea for recent times. Every social media app, like Instagram, Snapchat, Facebook, etc. have an AR camera or filter implemented. Implementing Augmented Reality Objects into the camera increases user engagement and can convert the users instantly. So, if you have an app built already, then implementing an AR camera into it will increase your user engagement and improve your conversion funnel. So, if you want to keep your users engaged with your app and want to increase user conversion, then you should consider AR App Development and should develop an AR-enabled camera.
On-demand Services App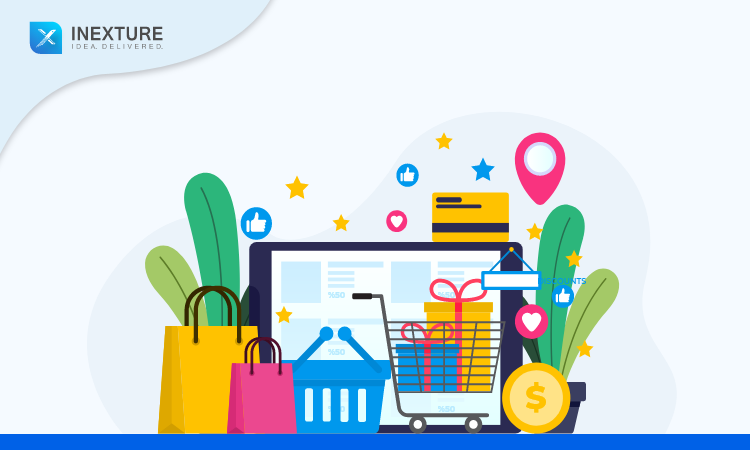 People often need on-demand services these days; for example, they need on-demand food delivery, on-demand pet-walking service, on-demand grocery delivery, on-demand grooming services at home, etc. So, developing an on-demand service app should be your plan for 2021, as on-demand app usage is soaring in the sky, and there will be more usage of on-demand apps in the future, as people are used to with on-demand apps, and it has become a part of everyday life for the most of the smartphone users.
Chatbots Development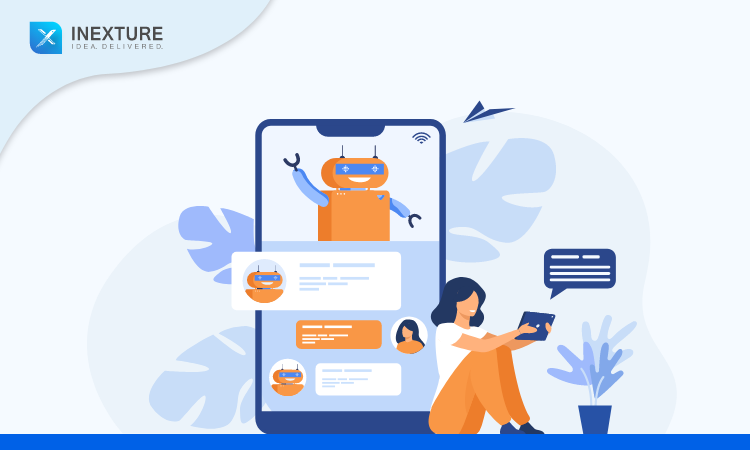 Humans are being replaced by chatbot assistant, and that really saves a lot of costs and time for big businesses. Developing chatbots can be really beneficial for your business organization, as it may almost replace your human chat assistant and can work 24 x 7 for you to answer the queries of your customers. Chatbot Development is a great idea to invest in 2021, as the future lies in Artificial Intelligence and Machine Learning. Chatbot Development is a perfect example of Machine Learning, as it will learn from the user inputs and make itself better on each customer response. So, you can try Chatbot Development to automate your customer care system. 
Matrimony App Development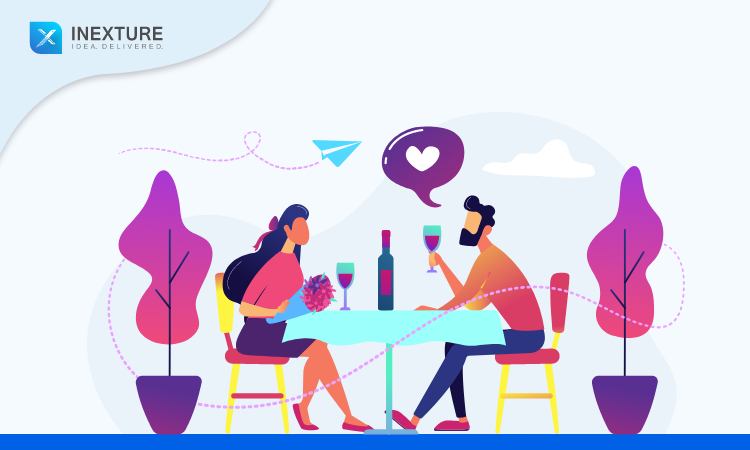 A Matrimony App is quite a thoughtful idea as India is the largest market for matrimony apps. There are a lot of Matrimony Apps in India, and yours could top the list if you provide good features, attractive UI, and set the right prices. Your Matrimony app can be an instant hit with a little marketing and the right business plan. All you have to do is just to develop a Matrimony app without having any security flaws, perfect and intuitive UI, enough database for matchmaking, and other factors that make a mobile application an instant hit. So, making a matrimony app can be beneficial for you. So, you can consider getting a matrimony app developed and start earning profits from it.
Audio-book App Development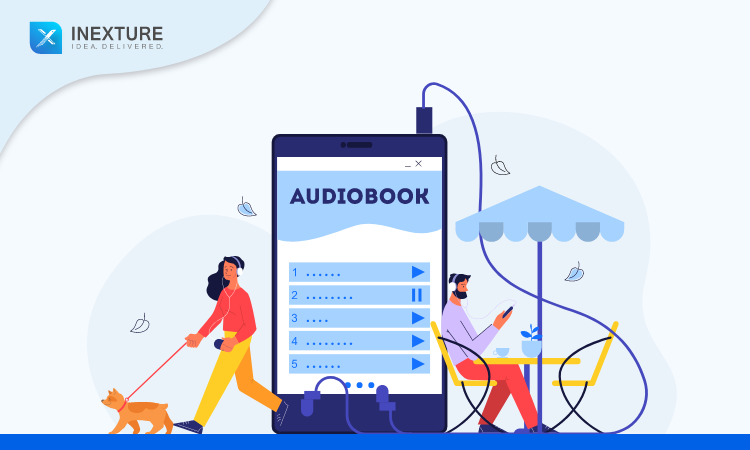 As many people are working from home, they are getting enough time to read or listen to books. Those who don't like to read books prefer listening to audiobooks, and its market is growing rapidly. People are listening to audiobooks and gathering knowledge anytime, anywhere, by just plugging in their earphones. An Audio-book will require a larger budget than any other mobile app because it requires you to purchase the copyright of different books and manage the player services as well. You also need to contact various agencies to get the copyright and publish the audiobooks. But, you can get a lot of profits from Audio-book App Development. 
Game Development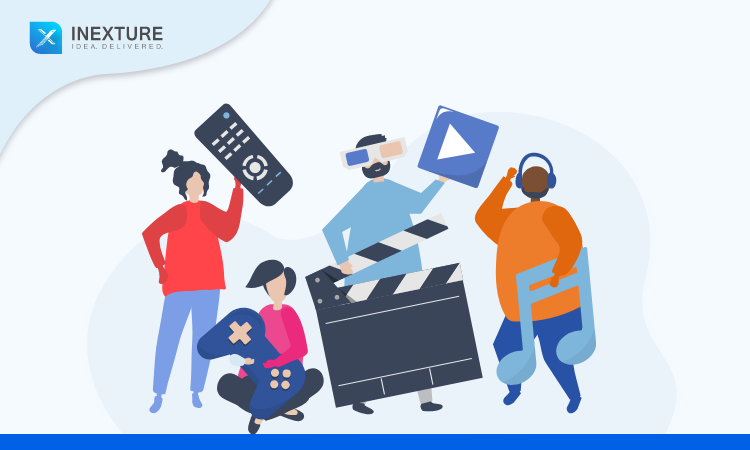 Mobile game development is another profitable idea to generate a decent income passively. The Coronavirus pandemic has put us in a situation where going out is quite a dangerous task, as there is a risk of catching coronavirus. People are doing everything to pass their time being locked up in their houses. A video game is a very famous idea to pass their quarantine time, and that's why developing a mobile game is a great idea to generate passive income. Once you develop a video game and put it on the Play Store or App Store, you can put ads in your game or add in-app purchases to monetize your video-game. So, game development could be a wise idea for you to generate a passive income.
Music Streaming App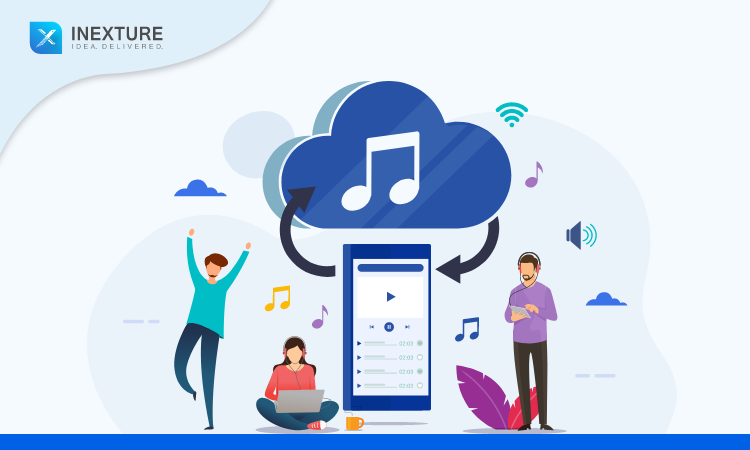 Music is what we all need. People listen to their favorite music on their favorite music streaming app, and it makes their mood lighter and puts people in better mental condition. It is like a therapy, so music is essential these days to stay in a lighter mood. Developing a music streaming app will be a great idea if you want to monetize the app and generate income from it. You can monetize the Music Streaming App in a lot of ways. For example, you can put interest-based ads in your music streaming app; you can set up a subscription-based model and other in-app purchases as well. So overall, a music streaming app is a nice idea to develop in 2021.
Video Streaming App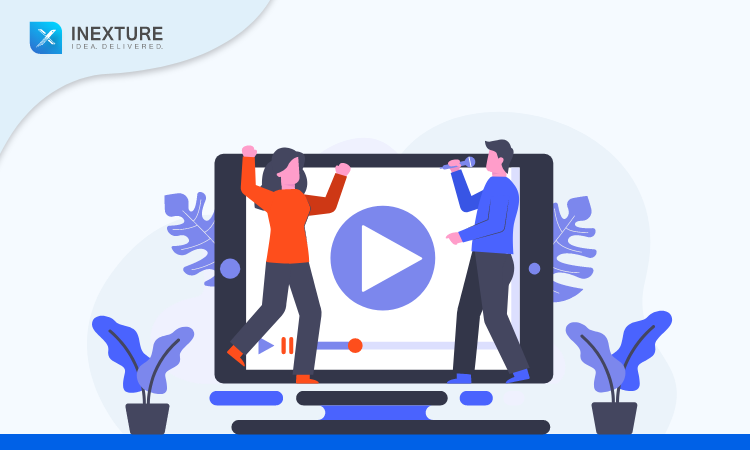 OTT Platforms are getting more and more popular because the cinemas are closed due to the pandemic, and hence people are opting for Video Streaming Platforms to entertain themselves. There is a plethora of web series and movies that are exclusively released on a specific OTT Platform. As people are getting bored while in quarantine, they might try new Video Streaming Platforms and explore different types of video content, and hence they may try your video streaming platform as well. Although, you have to either purchase the copyright from different video producers or generate your own Original Videos, so you can provide your viewers with different types of content that keep entertaining them. 
Online Education App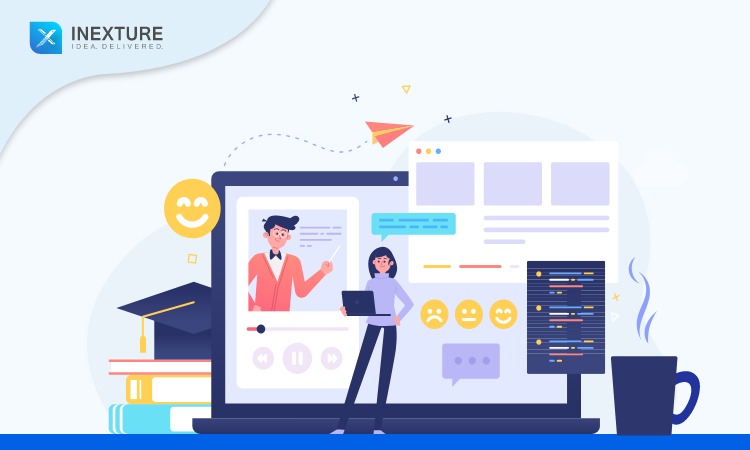 Since the lockdown has happened, all schools and colleges are closed to spread the Coronavirus. So, students are learning online from their phones. Online Education Apps have gained a larger market in the lockdown, and people are learning new skills from online education apps. Apps like Udemy, Unacademy, etc. have noticed a jump in their users as many job seekers and corporate employees are learning new skills from such education apps and sharpening their skills. This will not only help them advance their skills but also help them get new jobs, help them with field change, and help to get a great hike. So, developing an education app is a great idea, but you need to prepare courses and hire instructors to make course videos, which will require a larger budget. Nevertheless, Education App Development is definitely a good idea.
Pet-walking App
A pet-walking app could be beneficial for you as a lot of pet-parents use a pet-walking app to walk their pets. A dog or a cat is generally walked through the help of a pet-walking app. Any pet-owner who has not enough time to walk their pets may use this app and hire a pet-walker through your pet walking app. You can earn a commission per transaction, or you can put ads in your app to monetize it. Once pet-owners are used-to with your app, they will use your app more and more, and you can earn a decent commission from each transaction on your pet-walking app. So, pet-walking app development might be a good idea if you want to develop an app and launch in the next year.
Smart Expense Tracking App
Tracking expenses nowadays has become simpler, as you can find a lot of mobile apps for it. But, developing a smart expense tracking app would be much better. Imagine an app that automatically takes notes while you enjoy every moment of life. Such an expense tracking app is possible if you hire Mobile App Developers, particularly Android Developers or iOS Developers. The app will keep track of your SMSs, and will automatically note down a credit message or debit message and fetch other details of that particular transaction. Based on that, the expense tracker app will note down each credit/debit transaction, so you don't have to manually add your expenses and waste your time. Let the Smart expense tracking app do all these while you live your life and seize the moments.
Online Trivia/Quiz App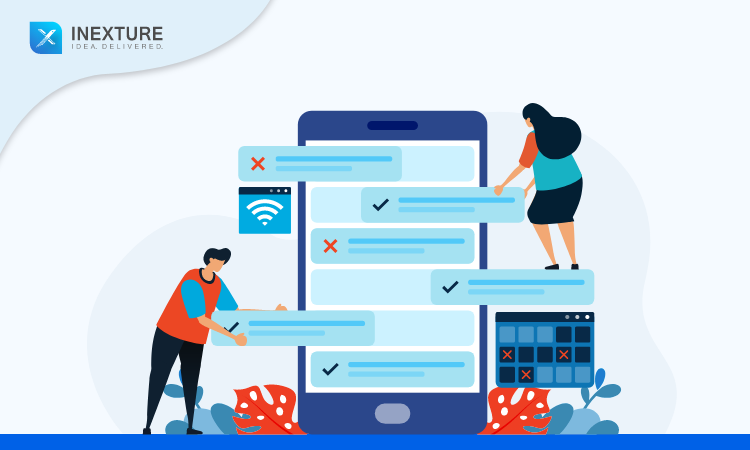 Online trivia or a quiz is loved by everyone, as it expands our knowledge base and provides us with useful facts which help us gain knowledge. So, developing an online quiz app is a good idea. Any Mobile App Development company would love to develop such an app that increases the users' knowledge and tests their knowledge. You can put up ads in your quiz app and earn a passive income from it. While the users will play the trivia, you will have a side income for you. So, you should consider hiring mobile app developers to develop a quiz app.
Property Listing App
Last but not least, a mobile app development idea could be making a property listing app that facilitates users who want to buy or sell their properties. During the pandemic, one might face a financial crisis and may consider selling their properties, so developing a property listing app could be beneficial for you. One great advantage of developing a property listing app is you can earn a huge commission on a successful deal that happened on your property listing app. So, if you want to develop a mobile app, then the property listing app is quite a nice idea, which can be implemented when you hire Mobile App Developers or hire a mobile app development company.
Summing Up:
To sum up this long blog post, we can say you can try any type of Mobile App Development, and with the right marketing plan, it can earn a huge success in the market and provide you with a decent passive income while you keep doing your business. All you have to do is just invest a little amount in Mobile App Development and hire Mobile App Developers, and you will be provided with a handsome amount of revenue from your app.
If you are looking for a mobile app development company who can implement any of the above-mentioned idea or a new idea, then you can contact us and fill in the form, or drop an email on sales@inexture.com, and we will contact you shortly to discuss your app development project and provide you with the best quotation so you can develop your app without spending much amount, and save your app development costs.