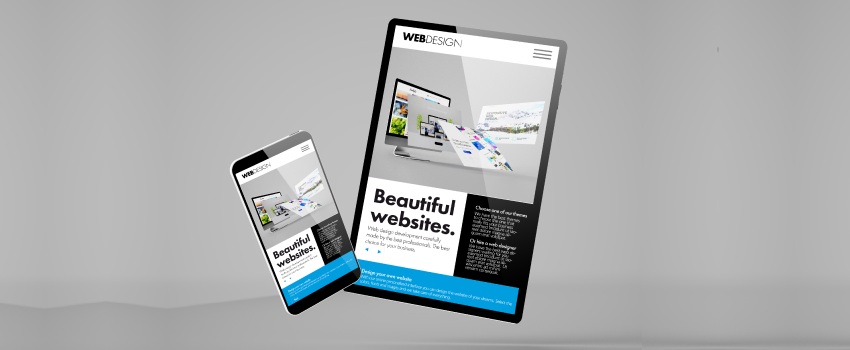 Every business that possesses a website or a mobile application always strives to convert the visitors and grow their business revenue. To increase visitor conversion, one must possess a great landing page on their website or mobile app. The landing page will help you retain the user on your website. So, you need to have the best landing page design to gain the customer interest.
What is a Landing Page
A Landing Page is on which the visitors land on your app or website. A general landing page of your website or a mobile app is the home screen or a homepage. In more detailed terms, we can say a landing page is a page which appears whenever a user clicks on a link to your website or your app, and then it promotes your products or services and urges the user to convert.
So, a landing page can play an important role in user conversion and it must contain engaging content and retain the visitor for at least some time. So, a great landing page can retain the visitor and possibly convert some of them if the landing page is designed just right.
We can say that a landing page is important for your website to convert visitors, but how important is it? Let's see how important the landing page is for your website.
How Important is Landing Page
A landing page is as important as a salesman for the shop. A landing page is responsible to generate new leads for your business. That's because whenever the user clicks on a link, it gets redirected to your landing page. And the visitor has clicked on the link because he wants to buy your product or services. And a landing page can convert the users if it has got the right elements in it and has crisp copy written on it.
So, to generate new leads for your business, a landing page is a must, and any businesses possessing a website or a mobile app must develop a landing page for their business to showcase their products and services.
Now, as we have got some idea on what is a landing page, we will see what makes a great landing page, or elements of an ideal landing page.
What Makes a Great Landing Page
A great landing page contains all the elements that can possibly convert visitors. So, you have to have all the elements in the right way on your landing page so it retains more visitors and converts more visitors and brings more and more business leads for you.
Here are the Important Elements of an ideal landing page:
Business Name and Logo
Your business name, its tagline and its logo should be in such a way that it instantly reflects on the visitor's mind and leaves a great impression of your business. So, your landing page must contain a great business name, business tagline, business logo.
A great logo and tagline always clicks in the customer's minds. So, never ever compromise for your logo or a tagline, they play a very important role in creating an identity of your business. So, design a great logo and tagline for your business and place them on your landing page to make your visitor aware about your brand.
Business Description
Sometimes, visitors do read the business description or you can say the subheading of your business landing page. This section contains a small introductory paragraph about your business and its dealings. You can write three to four lines description for your business that reflects your business and its goals and everything related to your business.
The visitor should get all the information and must be cleared on what business you do by reading your business description. So, making your business description does not bore your readers and sheds enough light on your business.
Media
Images or videos related to your business offering should be shown in the media. If you are manufacturing or selling Volleyballs, then you must put some photos or videos of your Volleyballs that attract the visitors and make them purchase it. Images and videos should be properly clicked and must have been edited properly so it leaves a great impact on the visitors' minds. 
Make sure you put the right images to attract and convert the right audience and make more and more conversion through it.
Customer Reviews
Visitors need to be assured about the quality of your products and services, and nothing works as great as customer reviews when it comes to putting trust. Visitors easily get influenced by honest customer reviews. So, you must add some customer or client reviews on your landing page to make the visitors instantly click on that "Buy Now" button.
If you do not have any customer reviews, then you can simply ask your customers or clients to drop honest reviews for your business and you can publish those reviews on your landing page.
 Call to action
Now, this is one of the most important factors on your landing page. You have showcased everything about your business, your range of products, your business description, even your honest customer reviews, and now the customer has to decide that the product is worth buying or not. Now, the Call-to-action phrase comes in the picture and urges the visitor to click on that "Buy Now" button to boost your sales.
Your Call-to-action or CTA should be eye-catching, striking and should make the visitor click on the button instantly. Some CTA buttons are like "Buy Now", "Sign up", "Discover", "Let's Discover", etc.
So, these were the most important Landing Page Elements that can make your landing page a big hit!
Here are the best landing page examples you need to in 2020. 
Best Landing Pages You Need to See
#1 SLOWLY
The name "SLOWLY" instantly catches your mind in this fast paced world. Its tagline "GET SLOWLY" also catches our attention, because it sends slow letters in the era of instant messaging apps. Moreover, its landing page design is also eye-catching and gets a place in this blog for being one of the great landing page designs.
What we loved:
#2 Houseparty
Houseparty is an app to be together virtually for a party. The name Houseparty is a unique one and also its landing page a great example of an ideal landing page.
What we loved:
Name

Logo Animation

Homepage
#3 Netflix
Who doesn't know Netflix these days. From a teenager to an aged person everyone knows Netflix for everything about Netflix, from its content to its app design, and rest. Its background image is simply enough to shoutout its business.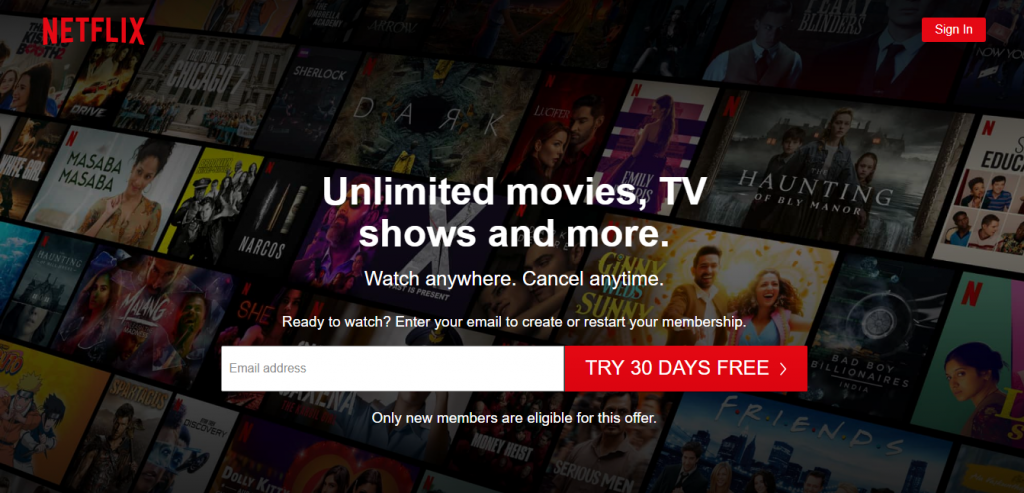 What we loved:
Unique Logo

The Background Image

Tagline

And everything to be honest!
#4 Uber
Uber is the best example of minimal design and simplicity. One can easily convert when they go on Uber's landing page. The black and white minimal design looks elegant and its CTA attracts the drivers like a charm. "Sign up to Drive" words has the potential to catch a lot of riders.
What we loved:
#5 Headspace
Headspace is also one of the best examples of an ideal landing page. It has a great Orange colored theme and a simple and minimal logo. The logo contains a simple orange circle which represents your head's space and a simple font setting. The page design simply cannot be more elegant!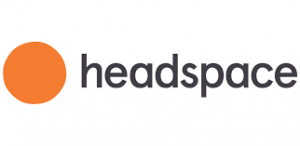 What we liked:
Logo

Color Scheme

Page Design
#6 Zomato
The eye-catching red color and a unique name Zomato attracts the audience to the core. Its simple logo and a unique name, and its tagline "Never have a bad meal" is enough to lure the customers and make them use Zomato.
What we liked:
Conclusion
So, these were some examples of an ideal landing page any business should build. We hope, from this blog, you were able to gain some insight about the characteristics of an ideal landing page and what an ideal landing page should look like.
If you are looking for a Mobile App Development company that design awesome Landing pages, then you can contact us or drop an email on sales@inexture.com
Frequently Asked Questions
Q: Do I really need a landing page?
A: To convert more audience, you must have a landing page that showcases how useful your app or website is and convince users to use your website or app.
Q: Can every business create a landing page?
A: As long as you are selling a product or service, you can create a landing page for it.
Q: How will a landing page boost up my business?
A: A landing page just has one goal and that is to convert the visitors. So, a landing page will convert your visitors and boost up your business and revenue.
Q: Is CTA important on a landing page?
A: CTA is the most important thing on a landing page. A CTA button will push the users to click on the button and make them purchase your products or services. So, CTA has quite a high importance on a landing page.
Q: How do I create a landing page for my business?
A: You can contact us or drop an email on sales@inexture.com and we will help you create your landing page that converts visitors like a pro!