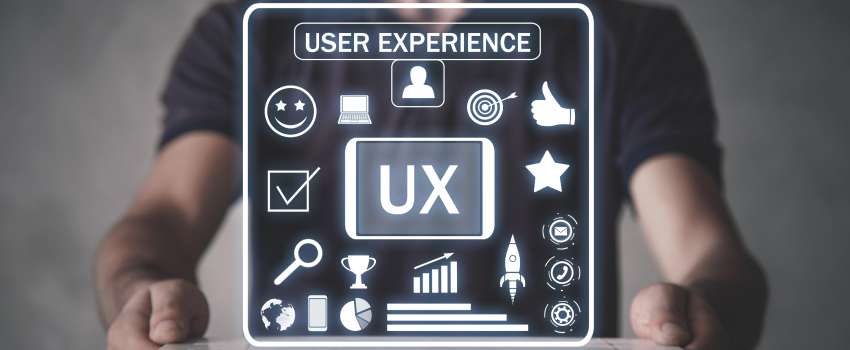 Getting a website developed and running nowadays isn't nearly as difficult as it once was. Optimizing the design of the website to improve the User Experience (UX) is one great thing any product manager can do for his/her product. User Interface and User Experience play an important role in the conversion of users. Hence, it is the most important aspect one could look for in any website or application.
UX Statistics every Product Manager Must Know
In fact, according to a report from the Society of Digital Agencies (SODA), 77% of agencies believe that poor website User Experience is a weakness in the website and turns down the users to convert. So, enhancing the user experience on your website or mobile app is the most important factor to consider while managing your product as a product manager.
Now, let's come to the crucial point of this blog, which will reveal 10 awesome UX statistics that every product manager must know and get inspiration for their current or upcoming product.
Let's see those important stats one by one which will help you design your product in a better way and convert more and more users.
Stat #1
The very first strategy of designing a good user experience is to give the users 15 minutes to consume content, two-thirds of people would rather read something beautifully designed than something plain.
So, always design your user interface in a neat and clean way and make it interesting so users stick to it and get converted.
Stat #2
More than 39% of users will stop engaging with a website if the images do not load or take too long to load. When the images do not load, a lot of users think "thorough contact information" is missing. So, Images are also an important factor while managing a website or an app.
You can optimize high-resolution images on your website or application to get it loaded quickly on the user's device. When you do this, images will start loading quickly and gives the users a great user experience.
Stat #3
More than 38% of people will not engage with a website if the content of the website is unattractive or dully-written. So, make sure that you have clear and crisp content on your website, or at least on the home page. Having great content on your website will help you retain the visitor and even converting them.
You can hire experienced content writers or UX writers who have decent experience in web copywriting and UX writing. They know how to catch the user's attention with the right words.
Stat #4
It is also studied that visitors are more likely to leave your website if there's no contact information or phone number of your company on the contact us page. Visitors are looking for a trusted partner or business whom they can call or email anytime for their queries, and not having your contact information on your website will put their trust down.
So, always make sure you have the right contact information or always reachable phone number on your website, so the users and visitors can contact you whenever they want.
Stat #5
According to a survey, 47% of website visitors check out a company's products or services page before they click any other pages on your website once they have landed on your website's homepage. And visitors only see the products or services page when they want to purchase your products or to avail of your services.
So, you have to make the products and services page attractive and put crisp content on those pages, so you get the user's attention.
Stat #6
After reaching to your website via a referral site, 50% of visitors will use the navigation menu to orient themselves. So, you have to neatly organize your navigation menu properly so, the users and visitors can orient themselves on your website in an organized manner.
Stat #7
36% of visitors click on the company's logo to reach the homepage of any website. So, make sure you have set the company's logo to redirect the users to the homepage of your website. This is one unwritten rule of website development which we all must follow to set a great user experience and enhance the user's experience to increase conversion rate and hike up your business revenue.
Stat #8
After completing a survey, it is found that more than 83% of visitors say that a seamless experience across all devices is very important to them. Whether it is desktop, mobile, or tablet, the experience for the users should stay as it is, and that is very important to the users. So, you have to make your website responsive and it should work seamlessly across various devices.
Stat #9
A whopping amount of 88% of people who shop online are less likely to return to a website after a bad experience. So, make sure your website is designed in such a way that it leaves a great impression on the users and makes them come back again on your website to purchase your products or to avail of your services.
Conclusion:
We can say that UX statistics can dramatically change the scenario of your business. So, as a product manager, you must have a look at these nine stats which will give you an insight on the future possible changes for your website, which will help you retaining visitors and converting them.
So, to improve your product you can follow these suggestions and take your business to the next level! Contact us to get your website designed, developed, and deployed. Our expert web developers and designers will help you set the right stratgey for your business and taking your business a step further.