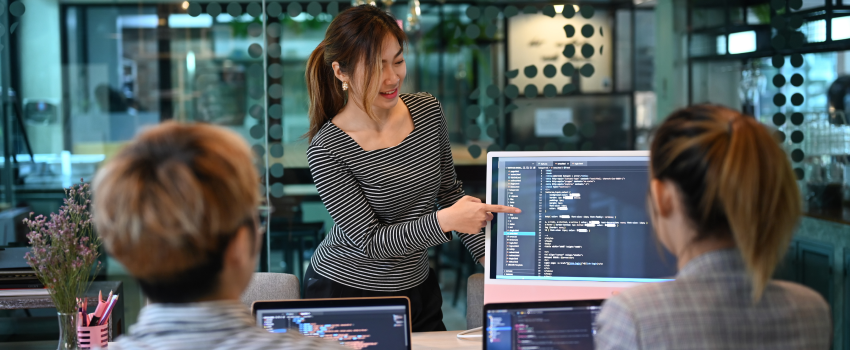 Software development companies are prone to gear up themselves every year as the software development is consistent to bring in new and updated trends every year. Now the times have changed, and so is technology.
If you have to stand out amongst all as the best software development company, you will have to embrace the trends.
The market for Software Development AI is projected to reach $580.4 million by 2025, growing at a CAGR of 22.5% from 2020 to 2025. The software sector is mushrooming majorly due to the implementation of ground-breaking and adaptable Artificial Intelligence technologies.
Here you will get to see the most viable software development trends of 2021. Those of you who have not yet adopted and constantly heard about the same, this one is for you! Let's get cracking:
1. Big Data Industry is on the Rise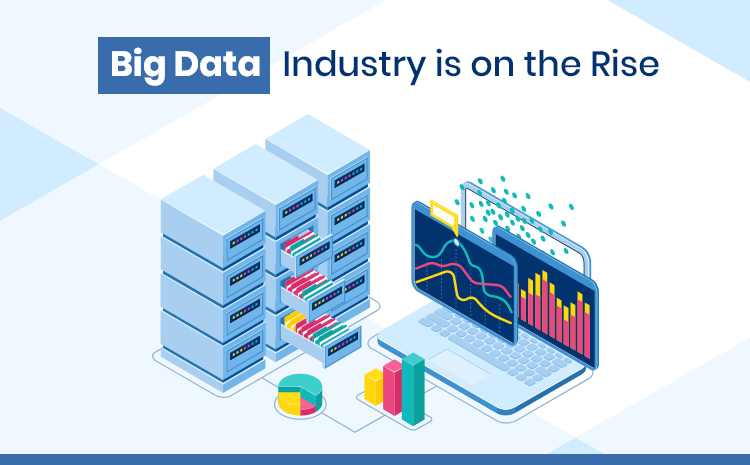 Experts predict that the global Big Data market will reach $70 billion by the end of 2021 and $250 billion by 2025. Big data refers to large datasets that can be computationally examined in order to map out trends, associations, and patterns essentially in the case of human interactions and behaviors.
Big data primarily enables Nearshore software development companies to perceive what works and what doesn't back by quantitative results.
In the whole process of custom software development, big data is bound to contribute relatively to searching out trends and patterns that can help you to create a product that is profoundly customized to your targeted users. Big data can help software developers to examine every single component of their software in terms of how users are interacting with it.
Below are a few ways in which big data analytics can be availed in software development in 2021:
Examine what works and what doesn't

Create strategic adjustments to the software project based on data

Optimize resources
So, this is how big data analysis can help you alleviate your whole process of custom software development
2. Cloud Computing is on the Verge of Enhancing Software Development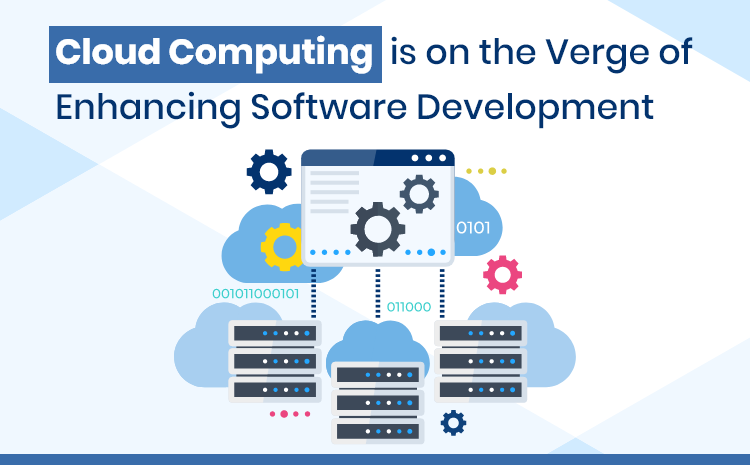 In the detrimental situation of COVID-19, most of the industries are affected adversely, although a handful of industries. Cloud is the forerunner industry, which actually has become more powerful than ever in the time of the pandemic. If there were any doubt and uncertainty in terms of Cloud adoptions, COVID-19 has whipped it off whatsoever.
A global-scale disaster like Corona has made us believe that we not only require cloud for upscale, we also need it for down-scaling, i.e., when demand for our services falls down significantly. Think about the tourism and transportation industry that has to maintain its expensive data centers.
According to the prediction of Forrester, the Global Public Cloud IT infrastructure market is projected to grow to a whopping 120 Billion USD with 35% growth in 2021. No matter which industry you are in (IT, Government, Startups, Agriculture, Healthcare, Banking), go for Cloud migration as the whole world is embracing cloud like never before. There will be a huge scarcity and high demand for Cloud-Native Engineers in 2021 and onwards. Adopting cloud computing can help you save some stones which are going to turn into diamonds in the future.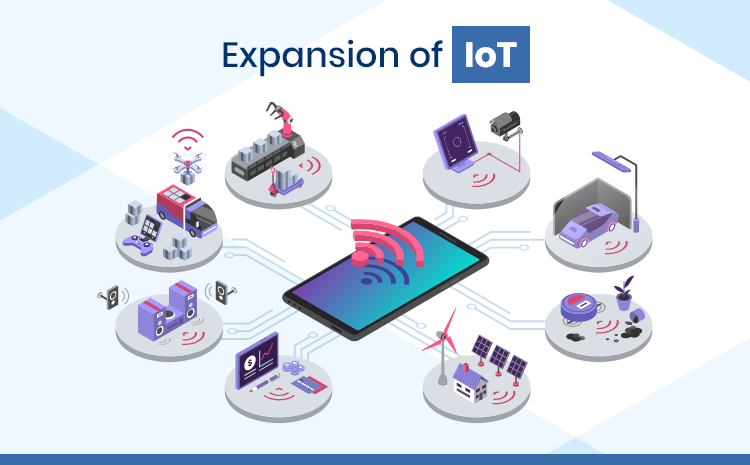 The Internet of Things (IoT) is evolving and how! Including billions of connected devices in many industries, such as healthcare, cybersecurity, agriculture, shipping, retail, IT, and manufacturing, IoT has contributed relatively to many modern conveniences.
Each of these devices calls for software to operate it, creating a huge requirement for software engineers to write it and contribute the security needed to prevent each one from becoming a gateway for hackers within a given system.
Right from ordinary mobile devices to the vehicle, everything is attached with sensors that allow an object to be monitored. IoT has come a long way from archetypal concepts to the fresh ones to upgrade custom software development.
4. AI is the Talk of Every Tongue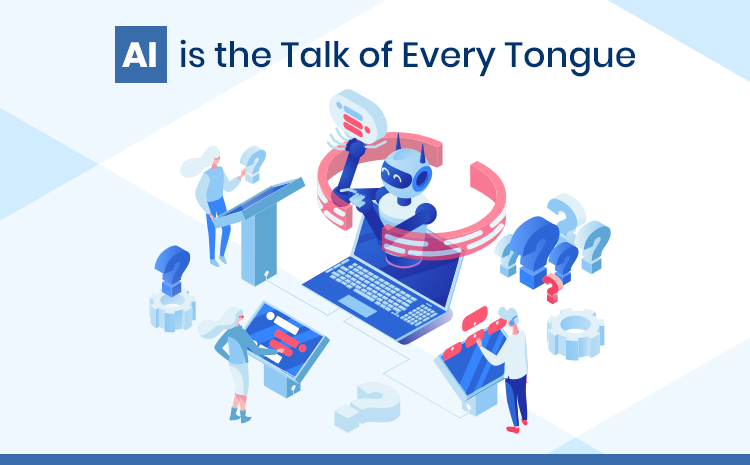 One has to spare a substantial amount of time talking about the wonder that AI has done, still, we will skip out on some! AI is an extensively versatile concept, be it machine learning solutions, deep learning algorithms, chatbot development, virtual assistance, natural language processing, and so on.
Almost every industry wants to opt for it. As artificial intelligence has proven out to be extremely helpful in providing a better customer experience and in other different aspects. AI is on the rise in 2021 and onwards.
What do you think about it?
These are the 4 most prominent software development trends of all. Software development is such a vast concept, wherein other trends such as augmented reality, progressive web apps (PWA), native app development, virtual reality, cybersecurity, and so on. They too are continuing to uphold their emphasis on IT with upgrades and variations. It's up to your business which trend can be helpful to you in which way.
However, going for outsourcing software developers can also help you understand what exactly your business requires. You can always entrust us with optimum software development services  to reach the milestones.

One thing that is consistent in software development; is change. Software changes every year, every month, every week, and in some cases every day. Thus, every business needs software to upgrade themselves and stand out from others. You can get an idea of how important it is going to be in the future.
Artificial Intelligence:
Artificial intelligence is possibly the most vital and groundbreaking trend in technology these days. The fact that we have developed machines and systems that can think for themselves is something that leaves everyone in awe, and the trend nowhere seems to lose its versatility.