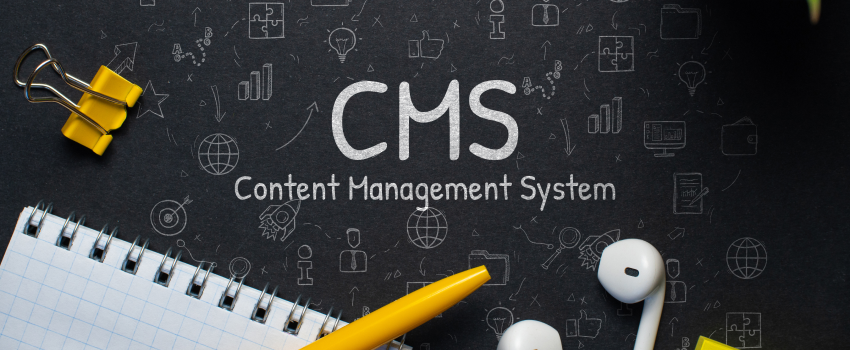 The Evolution of CMS (Content Management System)

Every passing day, we see a new Content Management System that lets you manage your online content in a better way. There has been a lot of CMSs till now and we can certainly expect more CMSs with better security and feasibility.
To define the CMS, we can say "A Content Management System is a software that helps you create, edit or delete content on webpages and website without having any technical or coding knowledge." So, basically, any Content Management System will allow you to add, modify, and delete without having you write or edit the code on the webpages. 
So, a CMS will ease up your task of managing your blog, website, or webpages with a faster pace and without writing or editing the complex code. You can consider it as a boon for the people who cannot manage to edit webpages with code. And even for the technical people, it saves time. A lot of time. You don't have to edit your code by looking at every detail, every table, every layout, all you have to do is just edit your content and click on "Save". That's it. The best CMS serves such ease to manage your content.
There have been a lot of (like lots of) CMS on the internet that claims to be the best CMS, but we know only some CMS to be the best and the 'best' term depends on your requirements and business needs. For some people, Drupal may be the best while for some businesses, WordPress may be the best. So, there is no single CMS that fits every requirement. (We can expect such an omnipotent CMS in the future though. But, at least for now, there is no omnipotent CMS that fits every business requirement.
But a CMS that fits most business requirements is the WordPress CMS. More than one-third of the websites on the internet use WordPress technology to manage the content on the website. 
But let's see what kind of websites you can build and manage through a CMS? Well, your confusion will be cleared here. Here are some things a CMS can build for you.
Blogs
Forums
Personal Portfolio
Static Websites
e-Education Sites
Membership Clubs
In the above needs, a CMS can be the best, easy, and pocket-friendly solution for you, which will make your website/blog live within just an hour! A CMS can make your project live without much coding, and CMSs like Wix can get your project live without writing a single line of code.
Here are some great CMSs which are largely used worldwide to create one's web presence!
Drupal
Joomla
Magento
Wix
Prestashop
DotCMS
Kentico CMS
But have you wondered how people used to manage online content before CMS came into existence? Let's look at the era of BC (Before CMS)
The Era Before the CMS was Introduced
Before Content Management System software came into existence, people used to manage web pages by editing HTML pages, which was quite difficult to deal with, and hence in the early 90s, Mosaic browser introduced Server Side Includes (SSI) which allowed the admin to separate web pages portions like header, footer, and body. And after three years, in 1996, Internet Explorer started to support Cascading Style Sheets (CSS) which brought revolutionary changes in the page design domain.
Later years after years, different programming languages and design technologies were introduced, among which were PHP (Personal Home Page), ASP.Net technologies introduced in 1995, and 1997 respectively. These technologies made the programming and page design even easier. Later in the late 90s, JavaServer Pages was launched and that proved to be a great technology to build web pages.
Later, in the very late 90s, and the beginning of 2000, it was the inception period for the Content Management System. A lot of companies tried to create their own CMS with technologies like PHP, ASP, and JSP. Some companies created their own CMSs just for their personal or business use. While some companies targeted the general purpose and made the CMS their business.
GeoCities was one of the first CMS providers, they made a CMS that allowed its users to manage their websites very easily, which was later acquired by Yahoo! GeoCities became much popular in the past time and it was the third most visited websites in that time.
Among all the CMSs, WordPress was launched in 2003, and it was general-purpose, open-source, and easy to use. Fortunately, it got people's attention and it got famous since then. You simply can't deny the fact that WordPress has still the same popularity and its user base is just increasing.
Do you know?
More than one-third of the websites on the internet is built with WordPress! WordPress shares a whopping amount of 33.36% websites on the internet!
After the introduction of Content Management systems, blog management, web pages management became much easier and more time-saving than ever before!
How CMS Revamped the way people managed content
After the Content Management System was introduced, a lot of people started to use blogs, websites, and other such web services which allowed them to post and gather information on the internet.
And after the introduction of multiple newer technologies on the internet, came a concept named "Web 2.0" and with that information sharing on the internet became much easier. This "Web 2.0" was user-friendly, more participatory, and social web which made content sharing very easy and provided the users with the interactive web browsing experience.
So, this is the story of what you call a "Content Management System" and in short "CMS". There are a lot of new CMSs like Liferay and Drupal which has made content sharing and management very easy that even a non-technical person can do it very easily!
If you are running a business and looking for the best CMS for business, then you can contact us and we will guide you thoroughly to choose the best CMS for your business. Most popular CMS currently is WordPress, but Liferay is also giving a tough fight to the WordPress CMS. You can choose Liferay for the best Enterprise CMS which is specially built to manage Enterprises. Hire the best Liferay Developers to build your unique CMS based website and portals with us.
In case of any type of queries, feel free to contact us or drop an email on sales@inexture.com to get your question answered by our tech experts.