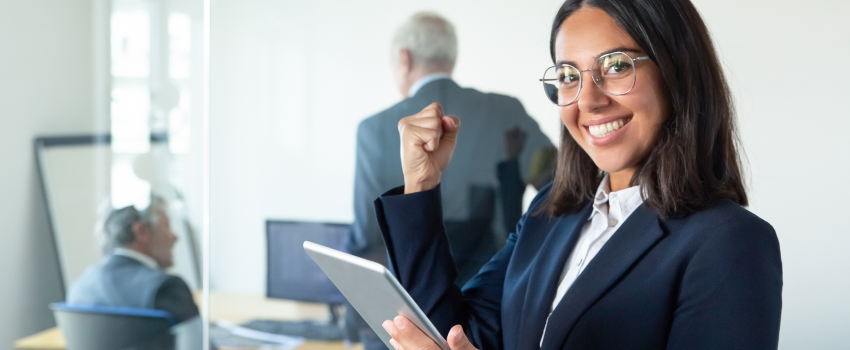 Python is one of the most popular programming languages for web developers across the world. As a multi-paradigm, object-oriented, high-level language, Python is useful for developing web solutions, enterprise software, ERP, and eCommerce systems. Python web development can address the diverse and complex needs of modern enterprises effectively. Companies hire Python developers to get a competitive edge over their peers with customized web solutions.
At INEXTURE Solutions, our in-house team of Python developers is always ready to simplify complexities and resolve issues using Python-powered web solutions. Recently, a well-known review and rating firm TopDevelopers.co has recognized our dedicated effort in the domain of Python web development. We feel elated to announce that INEXTURE Solutions is in the top position in TopDevelopers list of Top 10+ Python Development Companies.
At INEXTURE Solutions, we believe in developing customized web and app solutions to convert the client's brilliant business ideas into reality. We offer timely milestone delivery and dedicated resources at competitive rates. Our flexible hiring models are designed to assist our clients to come up with customized IT solutions on time. Since inception, we have completed over 300 projects across various industry sectors globally.
Why INEXTURE Solutions LLP is Preferred Choice for Python Development?
A renowned offshore IT outsourcing and app development company INEXTURE Solutions offers multiple services to its global corporate clientele. Our array of services includes iOS app development, Android app development, cloud services, Liferay consulting, Python development, and the like. We assist startups and SMEs to grow with our advanced and seamless IT solutions. INEXTURE Solutions strives to achieve an aim to provide creative, scalable, and futuristic solutions that have the power to transform any business into a recognized brand and create a worldwide presence.
State-of-the-art digital infrastructure and a growing team of 100+ experienced professionals with exceptional domain expertise make INEXTURE Solutions LLP a robust and reliable IT solutions provider worldwide. You can hire Python developers from INEXTURE Solutions to meet your complex business needs cost-effectively.
Our Domain Expertise
We excel in various software development services including
Python Development
Liferay Consulting
SAP Hybris Commerce Development
Elasticsearch Consulting
Enterprise Mobile App Development
Java Spring Boot Development
Artificial Intelligence (AI)-based App Development
Machine Learning (ML)-based App Development
TopDevelopers.co
is a widely acclaimed review platform and a directory of B2B IT service providers. It analyzes IT companies with a neutral stance and stringent parameters. The selection process at TopDevelopers.co ensures that only the most competitive companies, businesses, and entrepreneurs are recognized. It assists the service seekers to get the most suitable IT solution partner as per their business requirements.
Do you want to hire Python developers for your upcoming web project? Simply drop us a line at
sales@inexture.com
with your business needs, and our expert business consultant will get back to you soon!