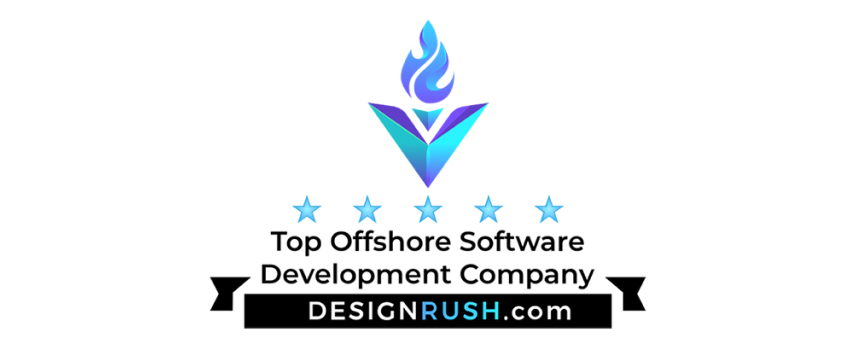 The story behind this milestone
Starting off by quoting DesignRush marketplace. DesignRush marketplace is a potential online portal to help people find out professional companies and agencies categorized in accordance to vertical and are of the expert.
After conducting an in-depth screening of Inexture, an offshore software development company, DesignRush came to the conclusion of quoting us amongst the most estimable offshore development companies in Texas 2021. It was when we got a chance to add this happy moment to our index of milestones.
How Inexture Can Help You Jack Up Your Business Development?
Client-oriented strategies:
Inexture, an efficient offshore development company takes pride to offer its client a brilliant set of services by keeping their demands and wants in mind. You can see the optimistic vibes in the clients' testimonials wherein they have made us claim some honor for proposing them excellent services. Moreover, you can also hire our developers to see the huge impact on your major projects with the skills they put in.


Regular update
If we are fortunate enough to have been associated with you in the future, you will never get a chance to ask us for your project update. We never fail to keep our clients updated and ask them their inputs regarding their projects. Moreover, you can wave us anytime to add-in any input which can make your project's value augment.
Faster & streamlined project delivery
We follow agile methodology while developing any project, so it is faster for us to get work done and quickly deliver the milestones to our clients without hitting the deadline. We know the value of commitments, so, we always deliver the promised milestones on time.
Proficient techies
We hire the best and experienced Python developers that outperform and deliver their best, so you can get your project built with the best resources and get exceptional results! So, when you work with us, you will always get skilled and expert developers who know how to craft your application just right!
Bug-free code
We perform thorough testing on the developed project and make sure the project has not any kind of bugs. We use the best tools and software to find out the bugs and get them fixed properly. And that's what impresses our clients the most!
Favorable charges
Despite working with the best developers, we charge our clients very moderately. We don't believe in exaggerating our price list because we know to respect our client's budget proposals, so we charge you just right. Which turns out to be in favor of both parties.
We are extremely delighted to announce this to everyone out there. Well, you can always reach out to avail Inexture's services. We would be grateful for committing to a new and productive association. Meanwhile, you can take a look at
our work
for a better idea.