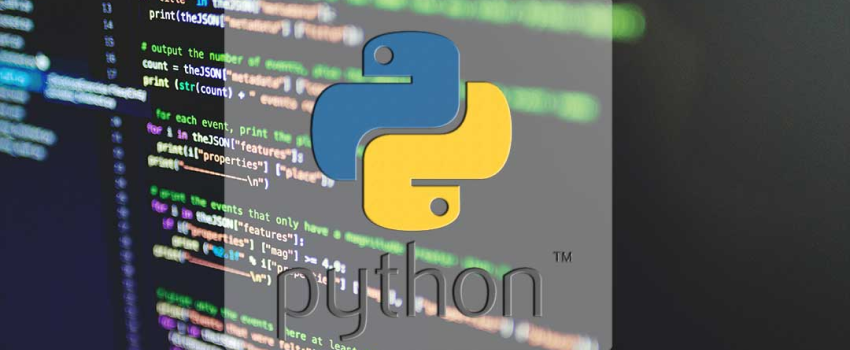 Python Development is getting more and more popular among almost all industries and start-ups. In this era of digitalization, it is becoming a trend for web development. A lot of businesses are already grabbing the advantage of Python Development and creating a great opportunity for their businesses.
If you too, want to create a great Python Application for your business and make it available to the whole world, then you have to avail Python Development Services and make your business available in every corner of the Earth.
There are a lot of already famous apps that have Python at their back end. For example, Google, Youtube, Spotify, Instagram, and a lot more. A lot of domains and industries have been digitalized with the help of Python Application Development.
Why go with Python App Development?
Python is regarded as a high-level, versatile, and easily comprehensible programming language that places a strong emphasis on code readability. Developers choose Python because it enables them to produce top-notch apps because of this.
The following are a few factors that influence software developers' decision to choose the Python programming language.
Python is an open-source programming language. With Python, it get's simpler for developers to obtain supporting libraries, plugins, and other tools. The cost of the programming language is within reach for both developers and startup companies of all sizes.
With Python's integration features, it gets easy to handle web services easier and this is typically adored by Python developers. It provides strong control and is compatible with markup languages used for app development. Developers that want to learn Python can easily enroll in the certification program.
Python is a popular programming language because it makes it simple and quick for developers to create apps. Because of its straightforward syntax and understandable code, both experts and beginners can use it with ease.
With its comprehensive support and simple-to-integrate features, Python is incredibly simple to use. Because the programming language is simple to read and grasp, beginners will find it simpler to begin their coding careers.
Python is a fantastic programming language for developing developers' skills. For developers, this provides substantial reference and support libraries. Additionally, Python has a supportive community that is prepared to assist in case of difficulties.
Python Development in Different Domains
Here are some industries that have already embraced Python web development services and doing more than great in their respective domains with the help of Python.
The Web Development Industry is booming with Python Development, and due to the simplicity of Python Programming language, it is being loved by programmers all over the world and more and more people are choosing Python Web Development for their business.
Super strong and robust back-ends can be built with Python, and that's why most web developers choose Python. It is easy to learn. You can easily integrate its code with almost any technology. Moreover, Python is open-source, so you don't have to pay for a license to use Python to develop your web applications.
Data science is another domain in which Python is used widely. They both are inseparable terms.
Data Science has brought revolutionary changes in neuroscience and bioinformatics. With Artificially Intelligent Python-backed Data Science algorithms, the neuroscience and bioinformatics domains have made recognizable progress and are able to resolve major problems in their respective domains. So, we can say Python helped to gain remarkable progress in Data Science.
There are special libraries available in Python for these fields to ease Data Science programming.
Astropy Library for Astronomy
Biopython for biology and bioinformatics
Neuropy for Neuroscience and experimental psychology
So, these Python libraries are helping out in their respective fields, and setting a great example of "Python is the future".
When you see it technically, the Machine Learning domain falls under Data Science, but since Machine Learning has helped us a lot, we will mention it here separately.
Machine Learning has proved to be a boon for most businesses. Machine Learning has enhanced almost all businesses like predicting delivery time for logistics, getting similar item suggestions for eCommerce stores, managing the auto-pilot mode for cars and bikes navigation, and even small things which you can't imagine can be enhanced through Machine Learning.
There are a lot of libraries and frameworks available on Machine Learning powered by Python, which has helped businesses a lot. You can choose to go with Python development services to boost your machine learning capabilities.
Why Startups Should Choose Python Over Others?
Most startups are leveraging the Python advantage as it is fast, secure, and open-source. Large applications that have to handle a large database and a lot of transactions simultaneously, have adopted Python to be faster and to be capable to handle a lot of transactions at the same time.
For example, a food delivery startup is using Python because of its robustness, speed, and other qualities. Moreover, Python applications are least like to be crashed, so they can take a load of multiple operations at the same time. And that's what most startups want. A system that can handle a lot of traffic and a lot of transactions simultaneously without getting crashed.
Netflix, Instagram, Reddit, and many other applications are built with python, and easily manage a wholesome amount of user load and transaction load.
So, all these applications are using Python and it's like those applications and software are a part of our lives. Zomato has been our food craving partner, Netflix has become a necessity for entertainment, Instagram has become our social media and we cannot deny the fact that we need those applications in our daily lives.
 Conclusion
So, in short, with Python, you can create awesome applications and software that is ready to be part of a human's everyday life. Therefore, you must adopt Python and make your business application a fundamental requirement for people. 
If you want your business to survive in this 21st century, then you must go digital and Hire Python developers from a reputed firm. You can choose a Python development company to create a Python-based application for your business.
We are a leading Python Development Company that has completed a lot of Python development projects for many of our clients.