Our Intellectual JavaScript developers have worked on several kinds of projects in a variety of industries. We understand that every organisation has different needs, thus we stay up to speed on the newest javascript breakthroughs and best practices to provide exceptional solutions. We understand what your application requires. Developers produce interactive and sophisticated web pages that are supported by all major browsers, making them very accessible, correct?
Our experts can accelerate capability to address complex difficulties with innovative solutions and produce reliable JavaScript apps that correlate to your company goals. We regularly engage in professional development initiatives, attend conferences, and participate in training programmes.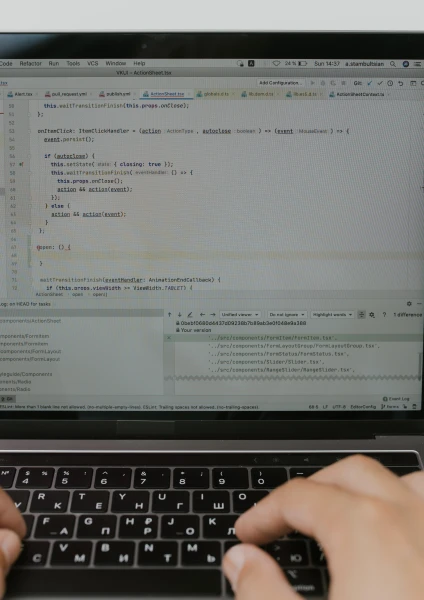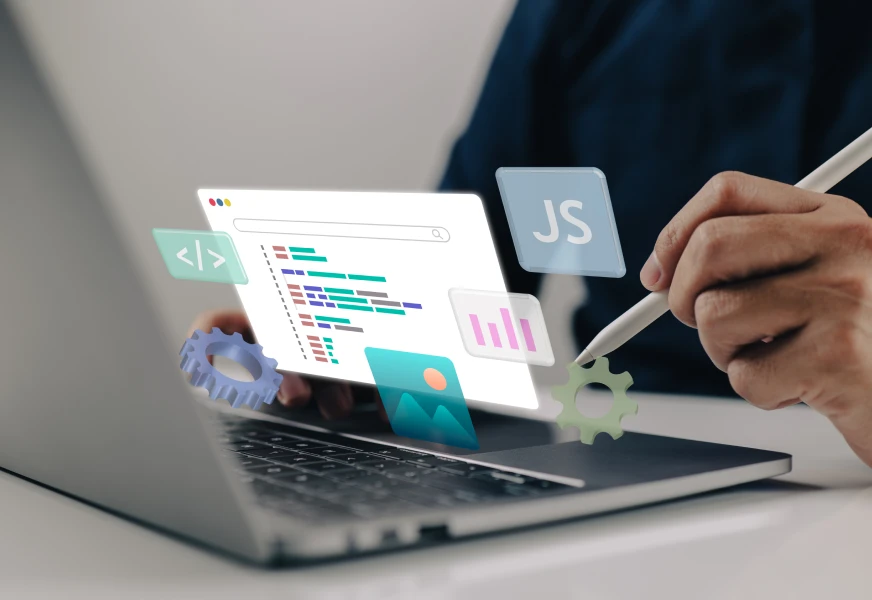 When you choose Inexture, you can be confident that our team members know the ins and outs of JavaScript technology.
Why should you Hire JavaScript Development Company?
Strategic Alignment
JavaScript Tech frees up your internal resources so you may focus on strategic goals that are directly relevant to your main company.Instead of wasting critical time and effort managing a development team and dealing with technological issues, you can direct your resources to areas that generate business growth and competitive advantage.
Timely Issue Resolution
They offer Support services that are available to address any problems or obstacles that may emerge with your JavaScript apps. They offer dedicated support teams that can reply quickly to your questions and deliver timely resolutions. This guarantees that any technical difficulties or bugs are resolved quickly, minimising downtime and keeping your apps running smoothly.
Cross-Platform Compatibility
They have access to technology and cross-platform programming tools. Their Js applications function smoothly across various platforms, including web, mobile, and desktop, and employ frameworks like react native, ionic, and electron. This allows you to reach a broader audience while providing consistent user experiences across devices and platforms.
Security and Data Protection
They prioritise application security and user data protection. They perform extensive security testing in order to detect vulnerabilities and install relevant security solutions. Implementing secure coding practices, encrypting sensitive data, and adhering to industry security standards are all part of this. They assist safeguard against potential breaches and protect your users' privacy by maintaining the security of your applications.
Specialized Skill Sets
Professionals with specialised skill sets work for JavaScript development companies. They are well-versed in JavaScript development frameworks and libraries such as React, Angular, Vue.js, and Node.js. This specialisation enables them to capitalise on the capabilities of these technologies and select the best tools for your individual project requirements.
Problem Solving and Troubleshooting
Their knowledge enables them to efficiently identify and address problems, whether they are optimising code performance, diagnosing complex difficulties, or resolving compatibility concerns. They have the troubleshooting abilities and experience needed to properly address issues, minimising downtime and assuring seamless project execution.
Why Inexture for JavaScript Development services?
Recognition and Awards
nexture's track record of success has earned them recognition and accolades in the industry. We have received awards and acknowledgments for our outstanding contributions to the JavaScript development field. These accolades further validate our expertise and the quality of work.
Risk Mitigation
We are involved in inherent risks, such as code vulnerabilities, compatibility issues, or security concerns. You can reduce these risks by collaborating with us. We have established quality assurance processes testing methodologies, and security practices in place to ensure that your applications are developed and delivered with a focus on risk reduction.
Skilled JavaScript Developers
We have a strong technical background and expertise in javaScript frameworks, libraries, and tools enable them to provide reliable and flexible alternatives. To improve application speed and responsiveness, we use techniques like code minification, caching, lazy loading, and efficient data management. Our expertise in designing optimised JavaScript code ensures that your applications run smoothly even under heavy user demands.
Security and Data Protection
We understand the importance of security and data protection for your applications. To safeguard your application from any dangers and threats, we deploy security procedures such as frequent security audits and updates. To safeguard the confidentiality and integrity of your data, we use industry best practises for secure coding, data encryption, and access control.
Mobile-First Approach
When designing and creating JavaScript development applications, we take a mobile-first strategy. Before adapting to larger screens, we prioritise creating and optimising the user interface and user experience for mobile devices. This guarantees that your applications are initially created for mobile devices before being scaled up for PCs and tablets.
Regular Progress Updates
We provide regular progress updates to keep clients informed of the project's status. We exchange progress, address difficulties, and gather feedback using various communication channels such as project management software, meetings, and reports. These regular updates ensure transparency and allow clients to watch the development of the project and make informed decisions.
why choose us
From ideation to implementation, excellence in every line of code.
We specialise in enterprise software development, leveraging our expertise in Python, Java, and Mobile App development to turn innovative ideas into successful software solutions. With our offshore team of skilled developers, we bring a wealth of experience and knowledge to the table, driving results through cutting-edge technology and precision in every detail.
Client-centric approach
We don't just listen to our clients; we make it our mission to understand their needs, goals, and preferences. By doing so, we are able to provide innovative solutions that go beyond their expectations.
On-time project delivery
We don't just meet deadlines, we beat them. We understand that time is precious, which is why we prioritise on-time project delivery.
Experienced Developer
When it comes to building software solutions, our experienced team has a proven track record of creating robust and scalable solutions that meet the unique needs of businesses including startups.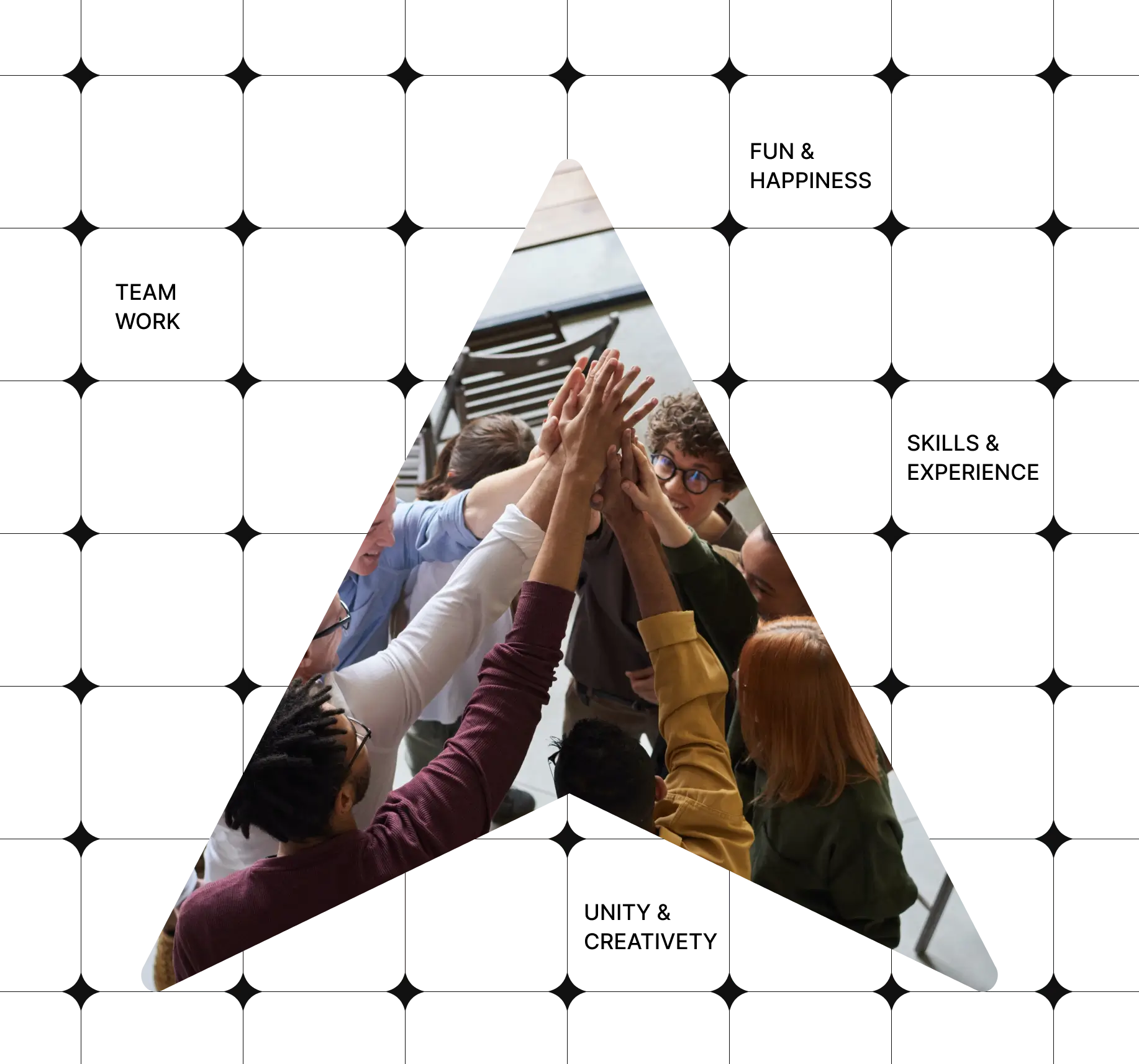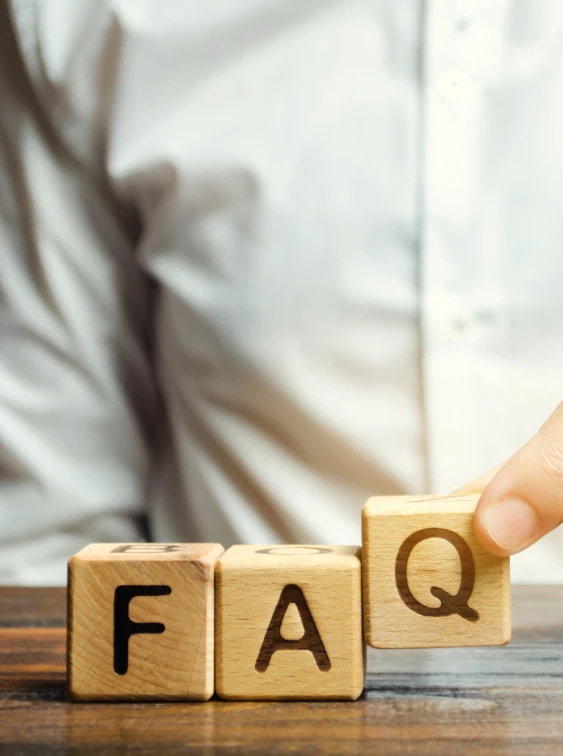 FAQ For JavaScript Tech
They have similar names only they work differently. Java is a general-purpose programming language that is used for a variety of applications such as server-side development, desktop apps, and Android app development. JavaScript, on the other hand, is mostly used for web programming and runs in browsers.
JavaScript frameworks and libraries are pre-written sets of code that provide developers with ready-to-use methods, components, and tools to help them with their development. They aid in the streamlining of development, the improvement of code efficiency, and the provision of standardised patterns and practices. Popular JavaScript frameworks include React, Angular, and Vue.js, while JavaScript libraries include jQuery and lodash.
Increasing website interaction and user experience
Form input validation and client-side form validation
Creating single-page apps (SPAs) and real-time web applications
Using web APIs for geolocation, audio/video, and browser storage
Yes! It is a safe and secure coding practice, sanitise user inputs, and periodically updating dependencies.