React Native App Development Company
We are proud to be at the leading edge of React Native app development. We are committed to exceeding client expectations by providing exceptional react native development services. We ensure that your React Native app stands out and achieves success on both the Android Play Store and the iOS App Store by focusing on transparency, adaptability, and agility.
Our expert development team is well-versed in React Native, allowing us to design high-quality apps that are user-friendly, visually appealing, and feature-rich.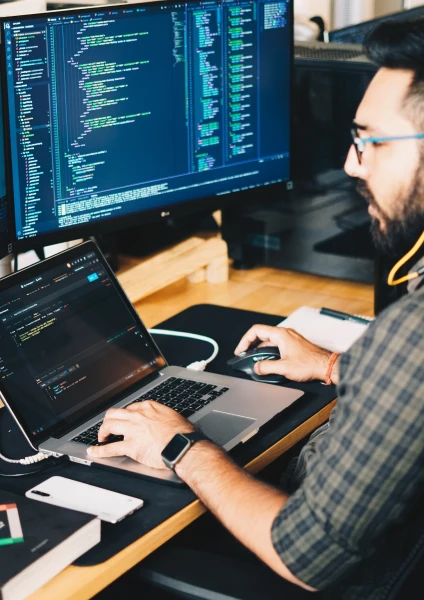 Why Choose React Native Services Over Other Options?
Faster Time to Market
Cross-platform development, compared to building separate apps for different platforms, provides a faster time to market. Developers can create and publish the app across several platforms concurrently using one code base, allowing them to reach more people more quickly.
Time and Cost Savings
By using a single codebase, developers can substantially reduce the time and effort required to develop distinct apps for different platforms. It avoids the need for separate codebases, saving time and money throughout the development process.
Developer Efficiency
JavaScript, a popular and well-known programming language among many developers, is used by React Native. This enables developers to decrease the learning curve and work more efficiently by leveraging their existing skills and knowledge. Furthermore, React Native's declarative and component-based architecture promotes code reuse, making it easier to build and maintain the app's logic and therefore enhancing developer productivity.
Abundance of Libraries and Packages
The React Native ecosystem includes a large number of libraries, packages, and plugins. These tools make it simple for developers to add new features, integrate third-party services, and extend the functionality of their programs. Whether you need to include maps, push alerts, social media sharing, or complex UI components, chances are there is already a library that can help.
Employment Opportunities
Because of the popularity of React Native, there is a growing demand for professional React Native developers. By using React Native, developers can gain access to a bigger job market with a variety of opportunities. This also means that companies looking to recruit React Native developers will have a wider pool of competent candidates to choose from.
Easy Transition for Web Developers
React Native is based on the popular JavaScript web development library React. This means that web developers who are already comfortable with React can easily transition to React Native. Their web development skills and experience may be applied to React Native app development, significantly boosting the talent pool.
Why Hire React Native Services From Inexture?
Skilled Development Team
We have a team of competent and experienced developers who specialize in the development of React Native apps. They have a thorough awareness of the framework, best practices, and industry trends. Their knowledge enables them to address complicated development issues and provide high-quality solutions.
Deployment and Release
We will help you launch your React Native software to the appropriate platforms, such as the iOS software Store and the Android Play Store. They will walk you through the submission process and ensure that your app meets all of the standards for a successful release.
Requirement Analysis
We begin by thoroughly knowing your project specifications. They hold in-depth discussions with you to learn about your company's goals, target audience, desired features, and any special obstacles or limits. This allows them to customize the solution to your exact requirements.
Transparent Documentation
We maintain clear and concise documentation throughout the project lifecycle. They provide detailed project plans, requirements, and specifications to ensure everyone involved has a comprehensive understanding of the project's scope. This helps in aligning expectations and avoiding miscommunications.
API Development and Integration
APIs (Application Programming Interfaces) can be created by Inexture to connect your React Native app to external services, databases, or third-party integrations. They adopt industry-standard API development practices to ensure smooth data flow, seamless integration, and optimal performance.
Compatibility and Security Updates
Inexture is always up to current on the newest platform modifications, security flaws, and device updates. They install necessary updates and patches in advance to ensure that your program is compatible with the most recent operating systems, frameworks, and devices. They also put in place security measures to secure your app and user data from any threats.
why choose us
From ideation to implementation, excellence in every line of code.
We specialise in enterprise software development, leveraging our expertise in Python, Java, and Mobile App development to turn innovative ideas into successful software solutions. With our offshore team of skilled developers, we bring a wealth of experience and knowledge to the table, driving results through cutting-edge technology and precision in every detail.
Client-centric approach
We don't just listen to our clients; we make it our mission to understand their needs, goals, and preferences. By doing so, we are able to provide innovative solutions that go beyond their expectations.
On-time project delivery
We don't just meet deadlines, we beat them. We understand that time is precious, which is why we prioritise on-time project delivery.
Experienced Developer
When it comes to building software solutions, our experienced team has a proven track record of creating robust and scalable solutions that meet the unique needs of businesses including startups.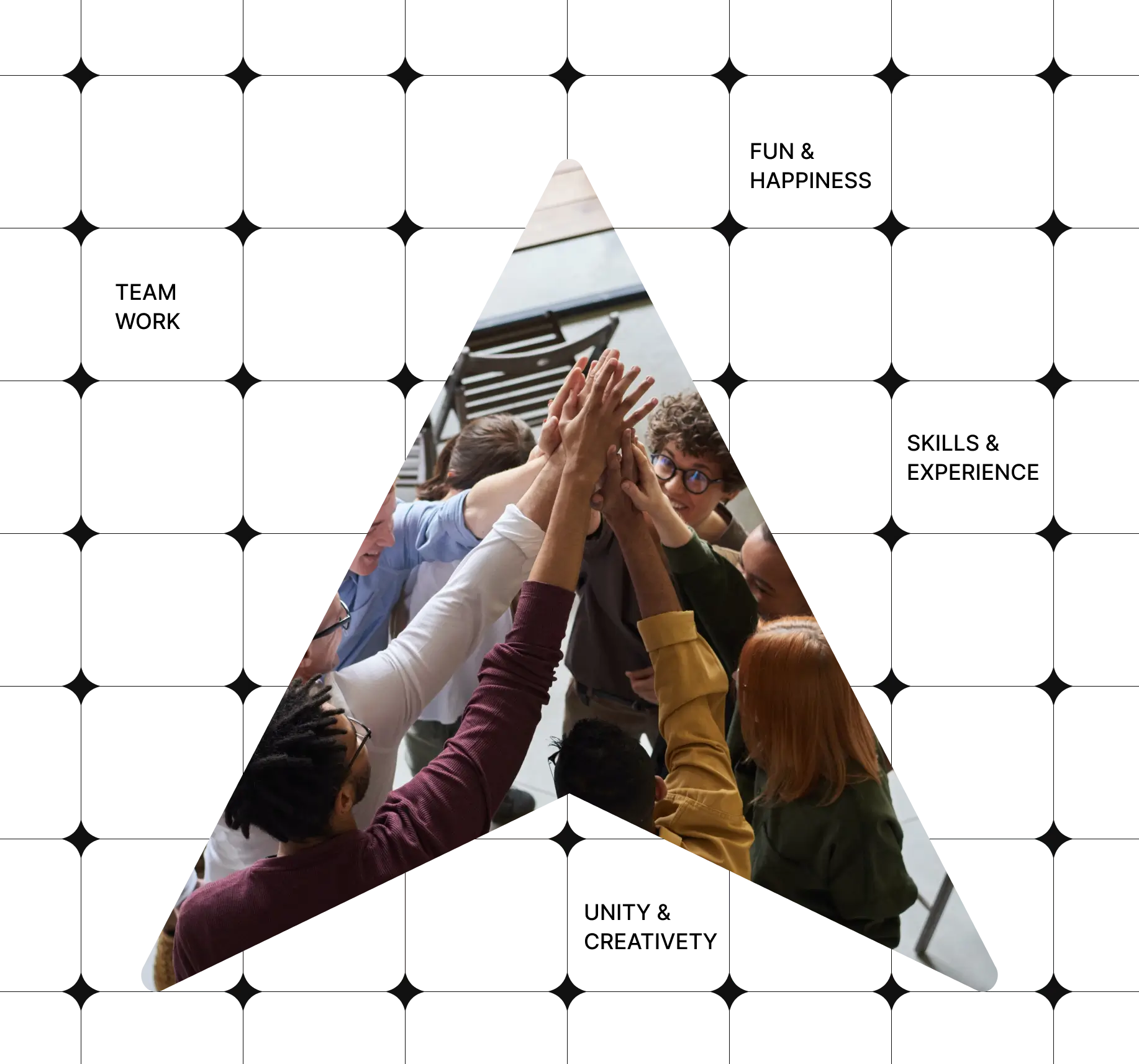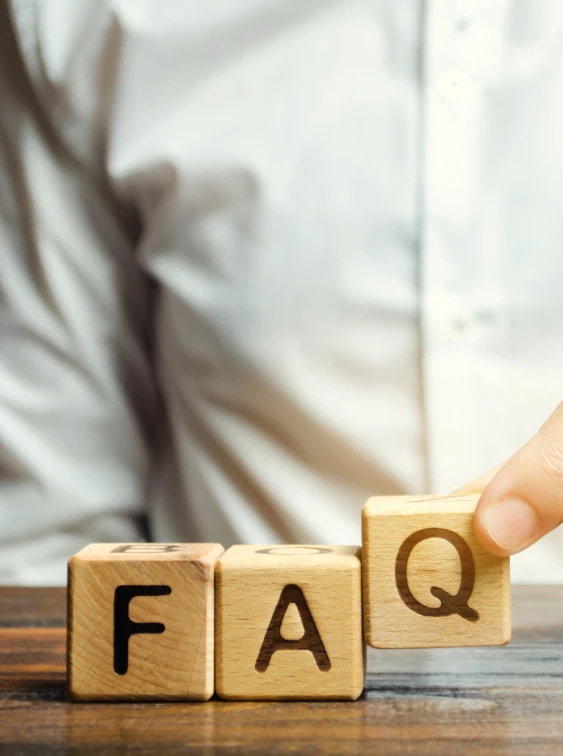 FAQ for React Native App Development
The time it takes to develop a React Native app depends on factors such as complexity, features, team size, and expertise. A fully complete React Native app can take anywhere from a few weeks to many months to develop.
To ensure customer happiness and to fix any issues that may emerge after purchase, we provide extensive after-sales services such as technical support, product troubleshooting, and warranty help.
React Native works on a variety of platforms, including iOS and Android. It enables developers to write code once and deliver it across several platforms, saving time and effort.
React Native is ideal for creating cross-platform mobile applications since it allows developers to create code once and deliver it on both the iOS and Android platforms. It provides a quick and effective development process for creating native-like mobile apps with JavaScript and React.