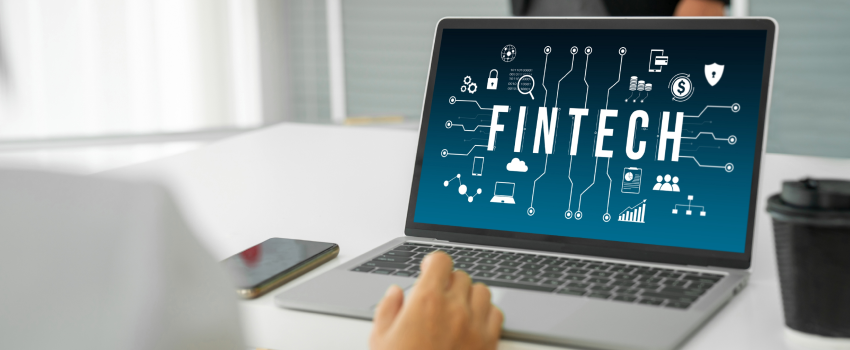 Playful interface, a responsive design, an intuitive onboarding system, a simulation page, easy-to-access information, and fluid motion graphics.
These are some of the things the recently made fintech applications have in common. All these components and many others like them contribute to forward a seamless customer experience supplied via multiple digital channels and platforms. While these elements and functions are crucial to a fintech application, they are created via ReactJs. 
Fintech companies rely heavily on keeping their users and customers engaged while building their value proposition to build and retain a cohort of loyal customers. For this reason and many more, which we will know in the sections below, fintech companies hire dedicated ReactJs developers. 
What is ReactJs, and Why Fintech is Loving it?
ReactJs is a popular JavaScript library introduced by Facebook to improve, simplify, and optimize the development of impressive user interfaces. At present, 3.5% of digital solutions are built with ReactJS, and more developers might be joining the league as we speak. 
In totality, ReactJs is easy to work with. Its ability to implement Virtual DOM by writing the code and manipulating the looks of the application while working with the DOM is one of many reasons for its rising popularity. 
In 2021, ReactJs topped the list of most loved frameworks, with 41.4% of respondents using this framework. React, and Angular have been fighting for the top spot, but ReactJs has gained the top position this year.  
But why is Fintech loving ReactJs and is always keen to hire ReactJs developers? 
The fintech industry, like every other industry, is highly dependent on its customers. While companies in every industry have their ways of identifying the key areas to work upon for better customer satisfaction and engagement, for the Fintech companies, its ReactJs. 
We are saying this because, for a fintech-related application like a bank's application or an app for trading in cryptocurrency, the customers prefer an easy-to-use interface, a secure and fast-performing system. 
ReactJs has all these capabilities. 
ReactJs has the required speed because of the virtual document object modeling, and this has helped it become better than other frameworks.

ReactJs developers can choose the platform-specific language to build the applications and retain the native properties plus functionality of the native technologies.

The applications built with ReactJs will look, work, and engage with the customers just like a native application would do. 
These are the major reasons why any company would choose ReactJs for their project, let alone a fintech company. 
Why are FinTech Companies Hiring ReactJs Developers?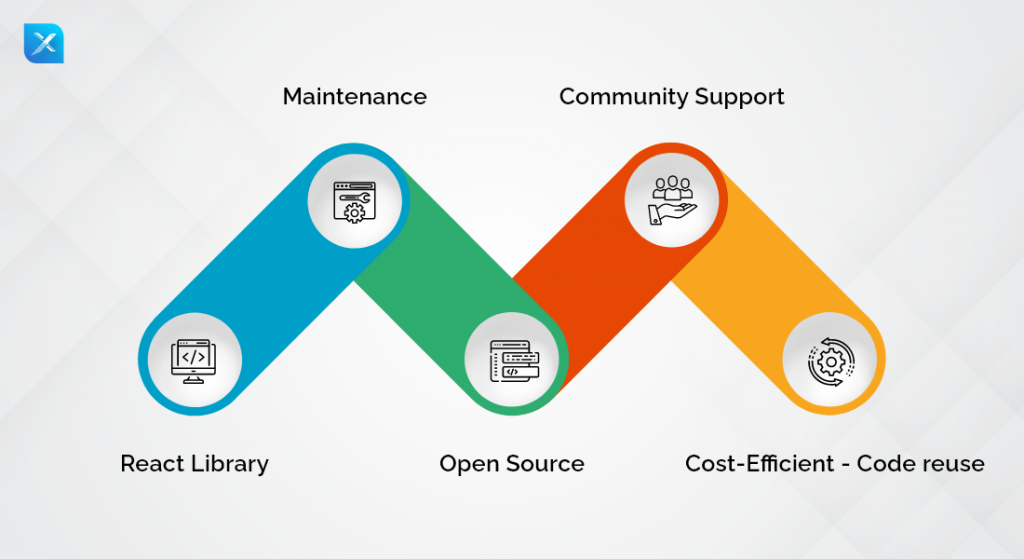 Deloitte conducted a survey to check how many people are using online banking and mobile banking services. They found that;
73% of the surveyed people were using online banking solutions for their transactions once a month. 

59% of the people are using mobile banking applications for the same purposes. 
This gives a clear heading to the fintech organizations that people are and will use online banking applications or websites for years to come. Hence, they need to hire smart, intelligent, and visionary developers for ReactJs web development and other purposes. 
One of the core reasons to hire a ReactJs developer is that they can work with this technology. More than the developer, the technology companies need to focus on, but yes, they cannot leverage the potentialities ReactJs has to offer without good developers handling the reins. 
With this said, the points we are discussing below will consider the capabilities of the ReactJs developer, along with mentioning the inherent development possibilities provided by the technology itself. 
The development and evolution of the React library have played a key role in encouraging fintech companies to hire professionals. Initially, the ReactJs developers were a tad bit late to realize the importance of the library, but we can substitute React with a performance-ready technology. 
And to utilize the full potential of React's library, fintech companies need ReactJs developers. It offers a great amount of functions and features, helping companies build remarkably clean, fast, and intuitive applications. 
Finance and technology took their time to converge because of the expectation of security financial companies and applications require. But as they are now intertwined, quite amazingly, the application and the technology itself require regular maintenance. 
Companies having existing products and solutions built with ReactJs hire developers to maintain, optimize, and provide support when required. ReactJs eases the maintenance system because of the Real DOM and virtual DOM along with superlative stability. 
React is an open-source technology. This implies that fintech companies can add or edit the code scripts built by other developers and communities only to modify it according to their requirements. 
However, here again, we need to raise the point that for this to happen, the fintech companies need people to provide ReactJs development services. Open source makes it possible to add libraries, modules, APIs, and other systems in a variety of ways. 
All of this adds up, making the application performance-ready, intuitive, smooth, and flawless. 
Here's another reason why any fintech company must have ReactJs developers on the team. ReactJs has an amazing and incredibly supporting community. There are big groups of developers regularly contributing with their expertise, knowledge, and ability to bring ideas to reality and share them with the entire community. 
As these communities also share new features, possibilities, and functions that can be added into the product, you need the right people on your team to pick up these elements and integrate them into your application or solution. 
Cost-Efficient – Code reuse
Two things make ReactJs cost-effective. One is the code reusability, and the other is ready-to-use components. Both are different. ReactJs developers can build components for a particular application by copying code scripts or fragments from other components. 
For instance, if they want to add the scroll bar of a particular application, the developers can copy the code for the same, modify it and insert it in the application. 
The ready-to-use component part is when the ReactJs developers can use the existing components, which are complete in themselves, and add them to their application. 
With both ways, the companies will save money because it boosts the development process and reduces the time taken to build the solution. 
Financial companies and institutions might be overwhelmed with the technological advancements of some companies in the industry as they are redefining the curve and creating better possibilities for the customers. The customers, in turn, engaging with these applications are setting the expectations bar even higher. This, again, drives the fintech companies to get the best people working on the development and create finesse applications. 
Conclusion
Companies are focusing on developing the right solution for their customers to gain a competitive advantage. The same applies to fintech organizations leveraging ReactJs development services power to build performant and intuitive solutions for their customers. Yes, it can be a little stressful to switch technologies, especially in a highly competitive market, but working with ReactJs is going to make your solutions stable, efficient, impressive, and performance-ready. Think about it!