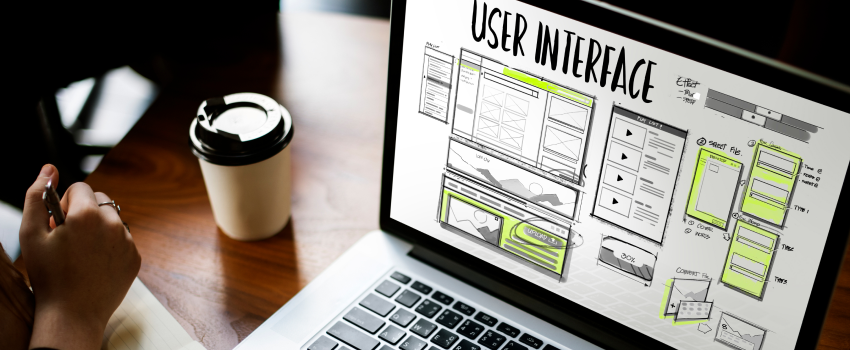 When it comes to highlighting the digital identity of your product, one needs to consider several things such as development approach, products you sell, content, analytics, marketing, SEO, and many more factors. The act of establishing digital identity does not end by just creating a simple website for your product(s), business, and/or company.
One can perform follow various online marketing strategies to expand and enhance the business. But not every time, businesses have gained success through online marketing efforts by incorporating the right SEO tactics, social media campaign, and advertisement.
We are not against marketing strategies, but we are trying to say that there might be a tiny possibility that your marketing strategy may get completely backfired if you do not have a Top-notch Design on your product. So, make sure you have hired the right mobile app designing company to design your mobile app or website.
Why Design is Important?
One of the key factors that lead to a successful online presence is the Design of your product.  The UI/UX is the most affecting factor to the success of your product or mobile application. Having an expressive and catchy look for a website or application for business can lure the customers and assure you the conversion and more business revenue.

We believe in "Design is not just what it looks like and feels like. Design is how it works." A striking and responsive website is mandatory for the success of your product. You can also try landing page development that will help you convert visitors like a pro!
WHAT EXACTLY IS 'DESIGN'?
Design is not just about a "finishing touch" or "making things look fancy" or "decoration". Design is an art, that too with an attitude. Design defines the purpose of the product or business. We are living in an age where visual learning is becoming more dominant in everyday life. The primary focus of the design is to create a unique identity for your application that provides maximum ease of browsing to the users with creativity and illustrations. And here are the 5 key elements that help you in creating a great product design.
There are reasons why a component is positioned at a certain place, what color and size it is, how it does move, how does it function. These decisions are made based on deep analytics, current trends and not to mention a high user experience (UX). Quality web design establishes trust and credibility. So, make sure your app possesses a quality design.
Nowadays, conducting face to face business is becoming less important and everything is moving digital. And that's why the first impression of your digital presence matters the most. A study from Missouri University of Science and Technology revealed that first impressions of a website are 94% design related. At the same time, content is also important, but no one is going to read it if you have a poor design on your website or mobile app. Imagine the hardship of reading content from a poorly designed website! Google's own research reveals it takes 50 milliseconds to a user to get the first impression (that's just in a blink of an eye).
First impressions are 94% design related. So, make sure you put a good impact on your visitors and manage to get a good impression on the first visit.
Content & Visual Elements
This also includes the choice of fonts, color, layouts, consistency, icons, graphics, alignment, and other typography elements. Google's own research confirmed that the more conventional a website appears, the higher users will rate their first impressions of its design. Sometimes, a user will be willing to compromise with advertisement and design only if a web page includes high-quality content. And that's the reason why not all well-designed websites with good content gain good traffic in a short span of time.
Designing and development are inseparable elements of the product development lifecycle. A quality web design also depends on what technology you working with. Whether you're developing a website from scratch or planning a redesign a quality web design takes all of this into account. So, with all other elements, the Development of your website or app is as much important as the designing of the app or website.
With excellence in focus every time, the designing team should be aware of who and where their users are located? Consistency is one of the crucial parts of designing. A study reveals that 90% of users use multiple devices in order to complete a certain task. So, the user may visit your product from one device and make the purchase from another device. That means the experience across these devices needs to be seamless. Consistency also includes screen layout, relationships of elements, and navigability.
Delivering top-notch design solutions and improving usability is the primary focus for us. Our creative UI/UX team has enabled us to enhance the user experience across the device, with an enthusiastic passion we always try to meet all the customs requirements of our clients.
If you are looking to develop a website or mobile app which has a great and unique design, then contact us or drop an email on sales@inexture.com and our UI/UX developers will contact you soon! Our Mobile App Designers will help you design a great app and/or website for your business and help you boost your business! INEXTURE is the best mobile app designing company to design user-friendly websites and mobile applications.