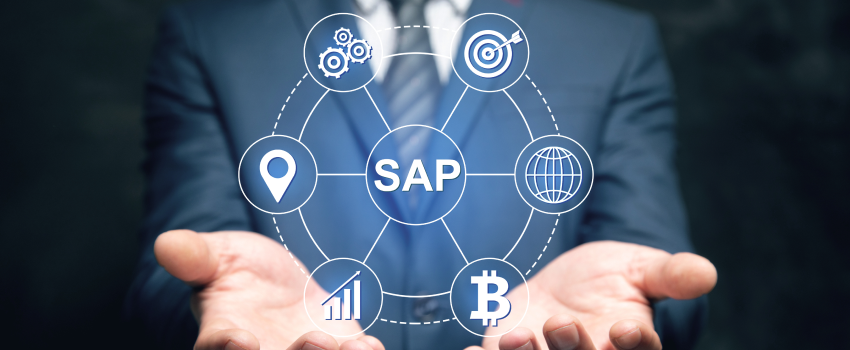 In today's digital era, we all are familiar with eCommerce and the Internet of Things. With a single click on your devices, we can purchase or sell anything worldwide, right from our home. Thank eCommerce market, we are able to trade anywhere across the globe.
A lot of technologies are currently servicing the eCommerce market, like Magento, Shopify, BigCommerce, 3dcart and so on. On the other side, there are high-end eCommerce platforms are also available like Salesforce, SAP Hybris, etc. But, due to high customization availability, business owners and managers are choosing SAP Hybris to customize their eCommerce store as per their needs.
What is SAP Hybris?
SAP Hybris is an omnichannel highly customizable cloud eCommerce suite, which is a subsidiary of SAP SE. In other words, SAP Hybris lets you sell your products via B2B or B2C channels effectively while allowing you to customize your eCommerce store as per your requirements. Apart from the eCommerce services, SAP Hybris lets you communicate with your customers through a different communication channel.
There are many eCommerce suites available in the market, but, why should you choose SAP Hybris instead of any other technologies? Well, here are some reasons why should you go for SAP Hybris for your eCommerce store.
Why choose SAP Hybris?
If you are a medium or large scale enterprise owner, then SAP Hybris is a perfect choice for your enterprise management. Here are some reasons why should you choose SAP Hybris for your enterprise management.
Detailed Insights and Analytics
With detailed insights and analytics, you can keep track of every tiny detail and data of your business. By reading detailed analytics, you can improve your business and marketing strategy.
With SAP Hybris, you can avail beautiful and intuitive User Interface / User Experience which helps to increase user retention rate, which means more order and that means more business revenue.
Better Inventory Management
As an eCommerce store owner or manager, a real-time and accurate inventory is what all you need to manage your inventory properly. SAP Hybris is built to deliver real-time inventory updates for better business management.
Easy Marketing and Promotion
SAP Hybris is one of the five frontend components that help to understand the customers and increase customer engagement for better sales and revenue. With the use of SAP Hybris Analytics and Marketing tools, one can plan a great marketing strategy that actually helps to grow your business.
Well, the above reasons are described in a plain, simple way, but if you are looking for detailed technical features/ specifications of SAP Hybris, then here are they:
SAP Hybris Technical Features
Product Content Management
Usually, any eCommerce store has a lot of products listed on. So, the product's content sometimes becomes messy, but the effective solution for such a problem is SAP Hybris. It provides an easy product content management facility for better work output.
Just like product content management, catalog management can be messy too, but thankfully, SAP Hybris has got your back and provides easy catalog management service on the go.
SAP Hybris supports multi-channel commerce, which means you can manage more than one sales channel from a single management panel. So, you don't need to visit multiple sales portal which is quite a tedious task.
Sales Performance Management
With SAP Hybris, you can handle your sales performance with an excellent grip. With the Hybris Sales Performance tool, you can handle commissions, territory, and quota better.
Better sales order management can be achieved by implementing SAP Hybris. SAP Hybris checks resource availability and other factors to process the order and hence, better order management can be achieved.
Documents are the key part of any business, organization or office. You definitely need a document management system to properly organize documents for your business. SAP Hybris provides easy document management, so your employees can avail of the documents they need.
Many companies provide SAP Hybris consultancy, but you need to carefully choose the right company for your eCommerce store.
SAP Platform Availability
SAP Hybris is available on the following platforms.
You can build great web apps using SAP Hybris as its base. So, if you want a great web app to be built, SAP Hybris is the best option you can choose.
Web Applications don't require any installation on the computer and can be accessed directly through web browser login.
As the mCommerce is on the rise, SAP Hybris also offers customized mCommerce apps for Android and iOS. Most mobile phone users use Android and iOS, so you can get the app built on any of the platforms or both the platforms, depending on your needs.
When you are using any SAP Hybris based enterprise system, you may need help sometimes you need to know the functions or need to know how do they work. In such a case, you can always contact your consultancy firm who works on your SAP Hybris app. In case you need support from SAP Hybris itself, they also provide support through phone and online chat.
So, SAP Hybris is the system you need to future-proof your current eCommerce store. There are many Hybris consultancies available in the market, but what makes us unique is that we have a highly skilled and experienced team that can take your current business to the whole next level with SAP Hybris.
So, thinking of SAP Hybris App? Get a free quote from us + Experienced Consultant's advice. Go, grow your business with SAP Hybris Commerce store.