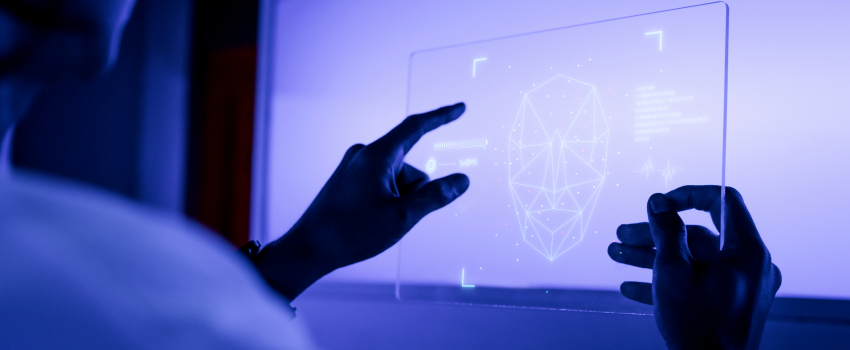 Introduction: 
If we talk about one of the ever-evolving concepts that have raised the bar of business development, it would be phrased as "Artificial intelligence". Whether it's the healthcare industry, banking sector, retail business, web development, mobile app development, and so on.
Worldwide expenditure on cognitive and Artificial intelligence solutions will reach $154 billion in 2023.
Artificial intelligence with machine learning algorithms and solutions have contributed a lot. 
Besides that, every concept that has proven to be substantial for business growth comes up with different challenges and conditions as well. Being an AI development company in the USA, we will help you understand that.
Here's what we are going to address today. Here we will talk about 5 disruptive challenges AI will face in 2023. Let's get started then:
In September 2019, IDC projected that in 2023, 97.9 billion USD will be spent on artificial intelligence technology. AI continues to develop at a continual rate as people are inclined to accept the idea of Artificial intelligence solutions and has proven its value in this contemporary world of digitization.
The increasing demand for Artificial intelligence solutions also means an increase in the demand for engineers of Artificial intelligence technology. This is backed by reports stating the annual development of 74% from 2016-2019 on the demand for AI talents. Although, AI experts who are qualified to attain the indispensable levels of AI implementation and with skills to develop fully functional systems are still not sufficing.
Information Technology caters to the requirements of this ever-developing world of digitization. It makes life simpler by creating systems that help us store, retrieve and process information. IT makes sure that the technologies and devices we use are safe and secured, work well, and efficient enough to be helpful in the long run. 
Many IT systems can still revamp their tactics. AI-supporting IT systems can upgrade it in multiple ways. Let's take an instance, in developing layered security systems, help recognize security threats and breaches, help programmers write better code, ensure quality, and optimize servers. 
Working on these concepts can take AI-supporting IT systems to an even better place.
In the previous period, films have depicted artificial intelligence as a sentient, malevolent and self-serving concept that is always the antagonist of the story. This is all because we were completely unaware of what AI is. To put it simply, we were in a way that was absolutely incorrect and fictional. Although, the reality of the seen thing is not always clear. People tend to fear what they don't understand, hence the portrayal of AI in films and books. 
In recent days, AI Development solutions have been presented as a tool to make life easier.  And it is accessible by every person who has access to a computer. The more people are aware of the concept, the more trust is built around it, the more they're going to avail it.
Data Governance is the Crux
People have become growingly concerned about how companies access and deploy their confidential details. Businesses using customer-facing AI need to reckon this in their future deployments. Responsible data governance is more vital than ever, essentially, in the face of growing cybercrime and frauds.
The crux here is visibility and segmentation. Companies need to make sure they can see how their Artificial intelligence solutions deploy the personal information of their users at all stages and restrict it. Segmentation will alleviate the impact of a breach, keeping user information as secure as possible. Being lucid about data collection protocols will also help assuage customer concerns over Artificial intelligence solutions.
AI Integration with Cloud
Cloud solutions are also in demand in today's business development. Cloud alleviates the burden of storing data and files on your device. Moreover, it enables to store them in pools or online data centers, or better known as "clouds". The integration of Artificial intelligence solutions to cloud solutions will make the system's operations much rapid as it can go through and manage the huge amount of data in the cloud. This again, allows for the system to focus on more imperative tasks.
As mentioned earlier every concept has its varied terms conditions, challenges, and benefits. All you need is to understand is how you can optimize that very concept with some modifications and where its limitations can be assuaged. It's completely your call!