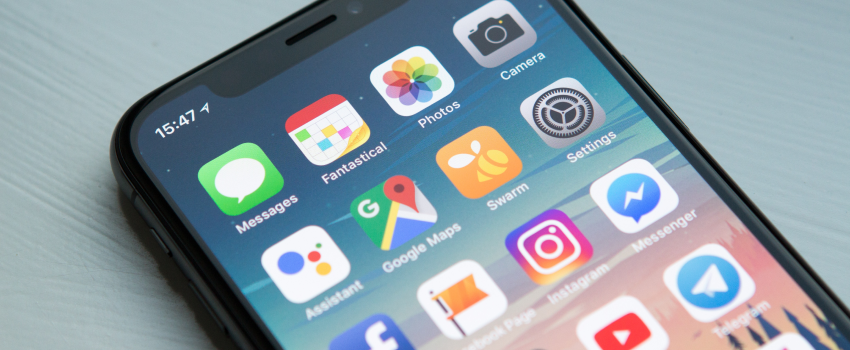 Life of individuals has changed to a great extent since the entry of smartphones in the market. People are spending more time on their smartphones, and some reports have even noticed that apps are more popular than websites, and most conversions happen on mobile app rather than websites. 
But, among all types of mobile apps, one type of mobile app is trending these days, and that is on-demand mobile apps. On-demand mobile apps are trending because of the pandemic. People don't want to step out of their homes, and so they order food, book grooming session, and order other things right at their homes. 
So, on-demand app development is quite trending, and almost every business is adopting the on-demand app serving. When people go hungry, they order food from on-demand food delivery apps, when they want to do some haircut, they book a grooming session from on-demand salon apps, or whenever the user wants to avail any services, most of them are available on on-demand delivery apps.
We have seen Zomato, Foodpanda, UrbanCompany, Uber, and many other on-demand apps are there to serve us. Food delivery, commuting, salon services, and many other services are available with just a few taps on our mobile apps. So, there is a broader scope for on-demand delivery apps in the future.
Top 5 On-demand App Development Ideas
Here are the top 5 on-demand app ideas that we don't want you to miss in 2021. Have a look and then decide to avail on-demand app development from a reputed mobile App Development company.
On-demand Food Delivery App
Zomato and UberEats are the best examples of on-demand food delivery apps that have been quite famous for the last several years. As stepping out of home is quite risky, ordering food home has been the first choice for almost everyone. So, people are ordering food online instead of going out to restaurants. 
So, if you want to earn massive commissions and make great profits, you can make an on-demand food delivery app, and it will bring you huge profits and commissions when you integrate it with the right business strategy. On-demand delivery app development costs are not so high if done with the right development company. So, If you want to develop such a food delivery app, then you have to contact an on-demand food delivery app development company like Inexture Solutions LLP. It possesses decent enough experience in mobile and web app development for around five years as of 2020. 
On-demand Groceries Delivery App
Grocery stores and shopping malls are also a hotspot for the virus, so people prefer shopping for groceries from mobile apps and get it delivered through a delivery partner because that seems the safe option compared with shopping malls. So, the demand for on-demand groceries delivery is increasing day-by-day and people are shopping for groceries right from their smartphones. 
If you want to develop such an on-demand grocery delivery application, then contacting an efficient mobile app development company is a must. You can contact INEXTURE to develop such an on-demand grocery delivery app, as the company holds enough experience in Mobile App Development, Web Development, and other such tasks.
On-demand Beauty Services
Booking a grooming session at home has become a new normal. Before the pandemic, people used to go to salons to get a nice grooming session, but since the lockdown has happened, people are avoiding to go to salons, as it becomes quite risky even if the salon takes enough safety precautions. So, instead of going to the salons, people are booking a beauty session at their homes, and beauty experts will visit the customer's home with their cosmetics, and give them a nice grooming session as per their request.

So, developing a mobile app that lets the customers book a grooming session for themselves seems a good option. All you have to do is hire Mobile App developers, set the right business plan, and start making profits. With the right business strategy, one can make their name in the market with on-demand beauty servicing app.
eLearning App
Classes are dismissed since the lockdown has happened, and going to the schools or colleges is too risky, and that's why it hasn't resumed. All students are learning from online lectures and course material available online. But, a lot of students are complaining that they are not getting the syllabus concepts, and that's why some students opt for on-demand courses on online educations apps. Corporate people are also sharpening their skills with such online education apps, and trying to get promotion. So, such eLearning apps aka on-demand education apps are getting famous these days.

So, overall, an eLearning app is quite a great idea if you want to teach students and make money out of it. Just hire a mobile app development company, and set a detailed business plan, and you will be making huge profits soon. Udemy, Unacademy, Coursera, etc., are quite famous eLearning apps making great profits these days.
On-demand Doctor Consulting App
Visiting a doctor's clinic has become quite risky these days, and people prefer an appointment with a doctor on healthcare apps like Practo, Medibuddy, etc. The main reason behind choosing an on-demand doctor consulting app is that it allows the patient to consult the doctor without going out and without being in touch with any other people. So, that option seems quite safe and reasonable, and it also saves commuting time, so on-demand doctor consulting apps are on the rise, so more and more people will be using it. 

If you are a doctor and want to develop such an app for your clinic or hospital, then this is the right time to develop an on-demand doctor consulting app. You just have to hire a mobile app development company, and they will take care of everything about your on-demand doctor consulting app development.
Final Words:
The upcoming year 2021 will be all about a new start after the lockdown, and you should grab the opportunity to enter the business with on-demand app development and start earning huge commissions and profits from those apps. If you are looking for such app developers, then your search ends with us. We are the best Mobile App Development company experienced in on-demand app development. We have experienced app development staff who are excited to design and develop your mobile app.
All you have to do is just contact us or drop us a line about your project at sales@inexture.com, and we will take care of the rest. Our consultants will soon get in touch with you to discuss your on-demand app and its business strategy, and very soon, you will be ready to publish your on-demand app and start earning big business revenue from it.