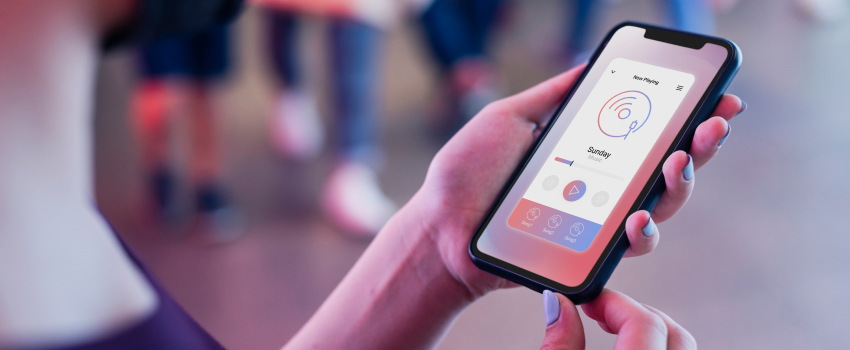 Outsourcing any app development or a web development task is pretty easy these days. A lot of companies are outsourcing their IT operations to India because of its dedication and cost-effectiveness. A lot of companies think it is cheaper to hire an offshore developer team and manage it. The companies are availing iOS App Development, Android App Development, and Web Development from India. But, hiring an iOS Development agency offshore is not an easy task and requires deep research about the company you are going to hire. But, most times, almost all the companies are genuine and well-established. So, it is a good-to-go option to outsource your iOS development project.
But why exactly are people hiring an offshore development company rather than an in-house team or a team of local developers? Well, all of your questions will be answered through this blog.
Why Outsource iOS Development to India
Let's see the most loved six reasons why outsource iOS App Development to India and what are its exciting benefits that no company can resist!
#1 Cost Saving
Getting an iOS application developed offshore is quite cost-saving for your budget, especially when you are a rising business or a business that is too tight on budget. App Development costs are pretty high but not when you get it done offshore. The main reasons why offshore iOS Development, particularly in India is cheaper because the cost of living in India is quite low as compared with other countries, and hence the developers can work for low rates. 
You can hire experienced developers from India at the rate of what you pay to the local cafe workers. So, isn't it exciting to hire experienced developers at very low rates that you pay to your average cafe waiters? Imagine a worker building your iOS application at the cost of an average employee at the cafe or a restaurant. Sounds exciting, doesn't it? That's why international companies prefer outsourcing.
#2 Quality Code
When you get your iOS Developed from an Indian iOS Development Company, you get quality code written, as Indian developers are highly knowledgeable in programming and their logic is quite great, it is preferable to hire Indian iOS App Development company. 
Many famous iOS apps are designed and developed by Indian IT companies. Most Indian developers are trained to write optimized code so the server doesn't take too much load and can perform transactions faster. So, your servers won't get overloaded by handling unoptimized code, when your iOS app is developed from an Indian company.
Moreover, Indians are pretty great at brainstorming and can logic better than most programmers, so your app will be developed by the best and experienced developers when you choose to outsource to India. 
#3 Large Team Availability
When you want to hire an entire team of developers you can make it happen when you choose to outsource to India. When your project requirement is quite large and you need a large team of developers to work on your project, you can always get it from an Indian IT company. They employ a lot of developers, and they are always ready to take on new and challenging projects and probably that's why a lot of companies prefer hiring iOS developers from India. 
For example, if you want to create an app like Uber, then Indian companies are always in and ready to employ even more developers to get your project done. So, when it comes to large team availability or team expansion, Indian companies never disappoint you and is always in for challenging projects.
#4 Faster Development Pace
As compared to the American agencies, Indian companies tend to deliver faster and that's because of their large team availability and also their developers are faster at brainstorming and implementing logic on your application. 
Experienced developers can implement any logic or develop your app at a faster pace than the developers without enough experience. So, you can get your work done at a faster pace than normal when you outsource to India. India has a lot of iOS developers with a deep understanding of algorithms and programming structure. They also keep themselves updated with the latest technology, so that is another reason to get your iOS App Development done from India.
#5 Data/Code Security
Some companies are too concerned about their data while working with an offshore development company, and they should be. Data is very important and the data security or the code security should be the topmost priority for any company. 
So, if you are concerned about your code and data security, then you need to relax because before you start a project with an offshore company, they will sign a Non-Disclosure Agreement which will legally bind the development company not to reveal or misuse any kind of your data to the public. And no company misuse their clients' data because of their work ethics. So, you can relax even when your code is being handled by an offshore team.
#6 Great Post Launch Services
One more thing Indians are good at is retaining their clients, providing excellent customer service. So, when you outsource your iOS App Development project to India, you can expect an excellent client-centric service, which is loved by all the companies worldwide. 
Even if you email them, call them or message them post-launch your application, they will answer it happily and help you thoroughly. They are best known for their friendly help and great post-launch services. They will not even charge you for small help or a nice little helping session. Making a great image on the clients is what matters the most to them. 
In many cases, they just charge for the development and testing, and they will help you upload your app to the App Store absolutely for nothing and even if there's some problem with the App Store account, they will help you get it solved and sets a great example of an ideal offshore development company.
Final Words:
There could be a lot more reasons to outsource your iOS App Development project to India, but we have covered only the most important ones. We hope you were able to gain some knowledge on why outsource to India when it comes to iOS development or any type of software development.
But, sometimes, some companies hesitate or are not sure about outsourcing their development project because of a lot of myths and misconceptions. Some tips on outsourcing to India might help in such cases and clear your vision about outsourcing to India.
So, if you are in search of an iOS development company, then you can try outsourcing to India and see the positive results and cost-effectiveness of it. INEXTURE is one such offshore company that will provide you with an excellent iOS development experience with the finest client-service to remember for a lifetime! Hire iOS Developers from INEXTURE and feel an outstanding iOS development experience.