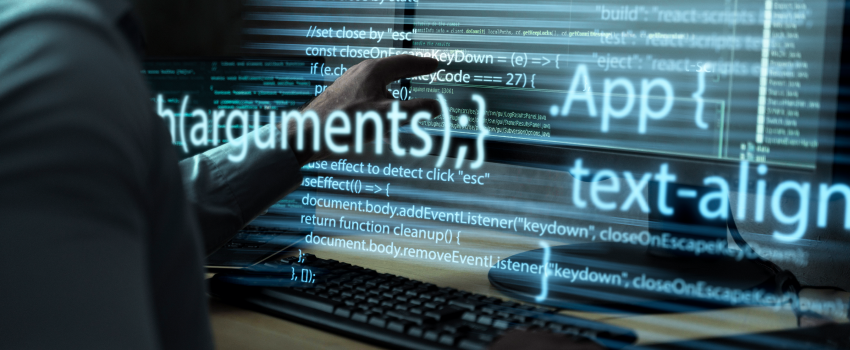 The year 2021 will be all about digital transformation for businesses. So, that year will be the best opportunity to observe the front-end development trends and implement some to your website or mobile app. Following the current front-end development trends will help you design a better experience for your website or app users and provide them with some satisfaction regarding the browsing experience.  

Front-end has the power to change your business game, and it can boost your business revenue by just changing the way the users feel on your website or app. So, by just changing the way users feel about your app or how your app look can boost your business revenue, then front-end development is more important than you think. User Interface and User Experience contribute a major role in user conversion, so we cannot really compromise your web app's front-end quality.
So, it is a fact that your app's front-end will directly affect your user conversion and hence, business revenue. One should follow some new front-end development trends that will dominate the new year 2021. We already looked at App Design Secrets that made your app more convincing to the users. Now, it's time to see the front-end development trends that will dominate 2021.
Front-end Development Trends that will Dominate 2021
So, here are those front-end development trends that will dominate 2021, and you should follow those trends to make your website or mobile app a convincing app to the users. 
JavaScript is EverGreen
JavaScript is evergreen, and we don't see it getting outdated anytime soon. There are many JavaScript frameworks to build front-end for websites, mobile apps, and much more. AngularJS, ReactJS, Vue.js, etc., are some famous frameworks to build front-end. So, people choose one of the JavaScript frameworks to build front-end for his/her mobile app or website. 
Sometimes, when you have not enough knowledge of technologies, you may get confused in choosing the right JavaScript framework between AngularJS, ReactJS, and Vue.js. In such a time, consulting a front-end development company is a better option, and they will guide you to choose the right framework to develop your app's front-end.
So, one should choose JavaScript along with HTML and CSS to build their front-end because you will get extended support and make changes in your front-end very easily when you have developed it with a JavaScript framework.
Using Chatbots
Enabling the usage of AI-based chatbots to improve the user experience to some extent, and that's why almost every website we visit has an AI-based chatbot implemented in it. Suppose a user needs some information on any product, and the user simply asks for more details about the product in the chatbox. In that case, the chatbot might be able to send the user an appropriate link, so he/she can visit the product page and learn more about the product. Most companies are implementing AI chatbots and you, too, should consider implementing them into your website to provide a notch-above user experience. 
Here's an example of a virtual chatbot assistant that will help your customers with their orders, address customer's queries and feedback, locate stores near them, and do much more. Implementing this virtual chatbot assistant can help you enhance the user experience, plus it will reduce the work of your human taskforce. So, by implementing such a smart virtual assistant, you will enhance the user experience and reduce the work burden on your staff also! A smart choice indeed!
Single Page Websites
You won't believe this, but yes, Single Page Websites are trending these days. A lot of companies use a single-page website, and they are getting an amazing response to it. A single-page website is enough if you have excellent graphic designers, web UI developers, and copywriters. With clear and crisp website copy and graphics, most of your user conversion is done because if the website copy is persuasive, you will get a high conversion rate. 
So, you can actually consider single page website development for your business if you have the right team that can deliver all such things to implement into your single-page website. The single-page website creates minimalism, and that kind of attracts the customers. So, you can consider building a single page website for your upcoming products or services.
Interactive Components
This is another front-end development trend that you should try for your website as well. When you put interactive components in your website, you can get more and more engagement from the users, and they will stick to your website for more time. After the launch of interactive reactions on posts, it started getting more engagement and enhanced user experience.
You should also implement some interactive components to your website, and it will fetch more user engagement and enhance the user experience for sure! You can hire front-end developers to develop interactive components for your website and mobile app.
Minimal Design
Implementing a minimal design can bring you more engagement and conversion because users love minimal design. If there are many complications in your design, then the user might leave your website, and you would not get much engagement rate, so you should stick to a minimal design for your website and mobile app.
There are many minimalistic design templates on the web, and you can try one of them and see the results yourself. When there are no components around the CTA button, you can convert more users, and that's why you should choose minimality for your website. A minimal design is always pleasing no matter what! So, this will be another front-end development trend of 2021.
The Future of Front-end Development

There will be many great inventions in front-end development, and we will see more noteworthy trends in the future. These front-end development trends will rule in the year 2021. By implementing the tips mentioned above, you, too, can attract more audience and increase your conversion rate.
JavaScript development frameworks will be in more demand, as most people are opting for one of the JavaScript frameworks to build their app or web's front-end. In short, JavaScript will enable amazing front-end development possibilities. One should hire frontend developers to create an excellent front-end that provides a great user experience and gives you more ROI by converting the users.

If you are still confused about front-end development for your website or mobile app, feel free to contact us drop an email at sales@inexture.com, or Skype us on bde.inexture, and we will answer all of your questions regarding front-end development. Go and ask your questions! We are already excited to have your questions!