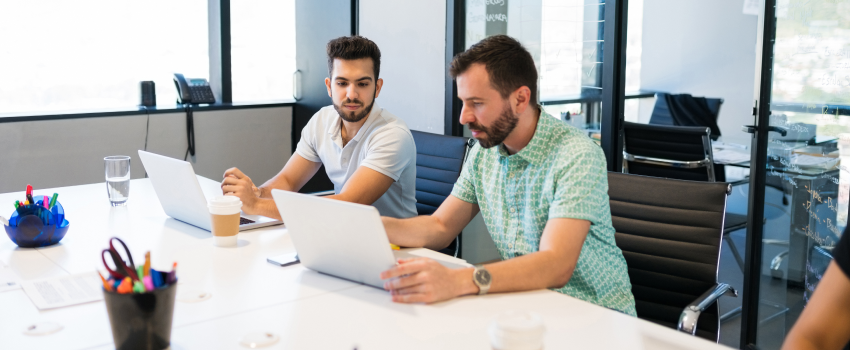 Being one of the leading software development companies in the USA, we have concluded that there is nothing short of development and a promising future when it comes to the software development business.
As the IT sector holds a pole position in the market be it software development companies, mobile and web app development companies, AI-centric businesses, SaaS marketing, and so on. Every single aspect of IT is set to continue rising! Well, so is the work.
Software engineers and developers hold a pole position when it comes to any software development strategy. Their in-demand skills and work create a drastic impact on the businesses which empowers them to lead it in their way.
But, sometimes, due to ample work surrounded by, Offshor custom software development companies tend to suffer from a lack of manpower that can help them strengthen their software development strategy. McKinsey's survey shows that 87% of organizations are already experiencing a talent shortage.
This brings us to the core piece of our content: offshore software development.
And the value of the IT outsourcing market is expected to grow by about 5% each year in the years 2020–2024, according to the Global Industry Analytics report.
Hiring offshore software developers can mitigate a lot of work for software development companies. But penning this sentence doesn't look enough, we are going to quote the top reasons to go for offshoring software development. Let us help you refer to that:
Being one of the leading software development companies in the USA, we have concluded that there is nothing short of development and a promising future when it comes to the software development business. 
Application development is one of the most frequently outsourced IT functions in 2021. More than 60% of tech companies are outsourcing at least a part of their application development.ZAQXSDC 60% of tech companies are outsourcing at least a part of their application development.
4 Pivotal Benefits Of Hiring Offshore Software Developers
Cost-efficiency
Hiring a team of offshore developers is much more cost-efficient than that of in-house developers. All you need to do is to hire them for your specific project, rest an offshore software development company will take care of. You do not need to provide them an office on the rent to work nor do you need to provide the salaries, perks, company benefits, and provident fund.
All this has to be taken care of by the offshore development company itself.

Access to efficient resources
You will get a chance to work with a team of adept software developers if your scrutinization is gone well in terms of searching the top offshore development companies. In-house developers are good enough to be associated with your business, but offshore software developers do their best when it comes to having expertise in multiple programming languages.
Image source: https://bit.ly/3dK5SJI
Augmented productivity
When it comes to the offshore developers, the deadline is the only thing they consider and work keenly in that accordance. But in comparison to offshore software developers, in-house developers lack the same enthusiasm.
The whole project's management is being done by the offshore software development company according to your convenience, so there is no chance of deceiving with working timelines. Developers do work transparently and they are prone to augment the productivity in their work.
Geographical expansion
Being one of the leading offshore software development companies, we would recommend that outsourcing offshore developers can assist with geographical expansion. You can hire offshore developers from different countries and assign them projects under your company's name. It will help you enable better access in the market.
5 Things To Be Kept In Mind While Hiring Offshore Software Developers
Determine your Project Requirements
Before digging into analyzation of searching an adept offshore software team, you need to examine and ensure that your project requirements. So that you can search for an offshore development team for your project and things do not clash later. 
Examining your project requirements encompasses things like analyzing how many developers you will need, what will be the timeframe, when do you want to launch your product or anything you are hiring offshore developers for, how many project managers will be handling, etc. 
This will ensure that your further process runs seamlessly. 
Determine Your Budget
Determining your budget after keeping a check on project requirements is the utmost important aspect to prevent baseless factors that may arise later. You will need to understand your budget before you start the process of hiring an offshore software development team. 
Your budget majorly depends on the number of developers and the timeline they are committed to you in. But as you have gone for the option of hiring an offshore software developer, your budget must at a favorable point as offshoring calls for a lot less money than that of hiring an in-house developers team. 
Search for Offshore Companies
You can start by searching for offshore software development companies after you are done deciding your project's budget. Offshore software development companies have different sets of services available for your projects, it solely depends upon what your requirements are. 
If you require something they do not already offer, you can mention it in the job description for the companies to understand your requirements to the core. Moreover, you can post your requirements to hire developers on different job portals, too. 
Create a Proper Job Description
As mentioned earlier, offshore software development companies propose different sets of services and exposures to you. But what sometimes happens is the requirements you have do not match with what an offshore company is offering you. 
Thus, you can specify all your needs in the job description and post them on some job portals for your project's ideal match. 
Working Style and Working Hours
If you guys are planning to hire software developers from different countries, the thing that has to be kept on prior notice is deciding the timelines. As every country runs with a specific time zone. 
You need to adjust the timelines according to the convenience of both parties. Moreover, to keep a solid track of the work that has been assigned to the developers, you can ask them to work with access to tracking software. 
5 things to manage before onboarding an offshore software developer:
The developer has to be technically sound

The developer should be having a proven track record 

He should be having brilliant communicative skills

He should be able to solve complex programming issues

He should be keen to learn new things
Final Segment
Now that we have made things clear in your mind frame and helped you learn the significance of hiring an offshore developer. You must take this thing into action!
Moreover, being one of the leading offshore development companies in the USA, we always ensure to deliver top-grade facilities and render client-oriented services, our clients are absolutely loving and appreciating it. Being able to be quoted with golden words by our clients is something that always brings delight and zeal to continue offering such services.
However, if you are in the quest of hiring remote developers in the USA, reach us out for further details.