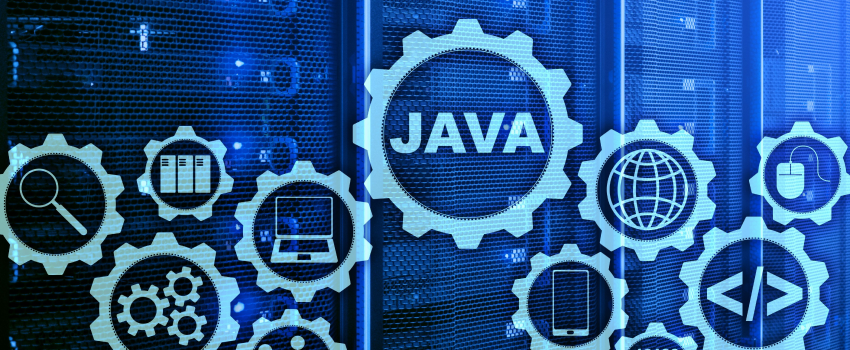 Java has become the standard development language for many solutions, including network apps, gaming, web applications, software development, and whatnot. There are more than 7.1 million Java developers across the globe hustling on their keyboards to write the code for the next best application in the industry.
At the same time, the market is also flooded with bad Java coders. In a world with too many Java coders, and not all of them are as good as you expect them to be, you need to learn how to separate the wheat from the chaff.
It's crucial from the development perspective and to ensure that every solution you build with Java performs as intended. Follow this guide to find out how to choose the right Java development company or hire good Java app developers from a mix of 7.2 million professionals.
Tips to Choose Right Java Development Company

Follow these tips to shortlist and select an ideal Java development services provider inside or outside your operating country.

1) Understand your Requirements: Your search activity to find a Java development company should be driven by your requirements. List down the features and functions you want to see in your application.
It is possible that you may not know about all the requirements beforehand, but you can hire a consultant to help divide the same and move ahead with the searching part.
The reason to understand your requirements while you start looking for a company is to make sure you don't waste time asking these questions later. If the company has listed the services you want or has the portfolio to show for it, you can immediately jump to the next part and not indulge in knowing what it can do.
2) Search in the Right Places: While Google seems the most probable option to search for a company, going further deep in your research will help you locate the right service provider.
Google is important, but you can also try LinkedIn to look for Java development companies. Platforms like LinkedIn let you boil down the research to include the local parameters and help you find a company from right where you require.
3) Make a List of Probable Companies: With the first two points covered, you are ready to make a list of probable Java development companies you can hire. The companies you list here will need a thorough examination in terms of their portfolio, expertise, qualifications, etc.
To add more potential names to the list, you can ask for references from your colleagues who have worked with a company before. Or you can find some names via listicle articles published on the web from the banner of authentic domains.
Some of the high-ranking domains you can trust include Clutch, Glassdoor, and GoodFirms. These platforms list out all sorts of companies with their ratings and reviews provided by clients or professionals.
4) Qualifications and Expertise: Once you have the list of potential Java development companies you can work with, start filtering them out with the help of their technological expertise and qualifications.
Some of the basic Java programming skills include working with SOAP, REST, HTML, CSS, jQuery, JSON, XML, etc. Any company you want to hire must understand and have experience working with these components as they will be used for development.
The expertise part may also change depending on the kind of solution you want. For instance, the way of working and Java-based technologies used to build an application are different in case of an application, software, web app, etc.
Consequently, a company well versed in building software will be more qualified to build software yet again than a company that holds extensive experience building web applications.
5) Understanding of the Industry: While you are checking for the technological experience, check the development company's domain experience. This means how many projects they have completed in the same industry as yours.
There are high chances that you will find all this information on the company's website. If not, you can send them a quick email and ask about the same. But knowing these aspects is essential to choosing the right Java development company.
The rationale of finding out the industry experience is the same as it is with technological expertise. A service provider with extensive experience working in an industry will better understand your requirements.
6) Check for Portfolio and Projects: Again, you will easily find these elements on the company's website or LinkedIn page. Every Java development company will want to share their works as it helps attract new clients.
A company without a portfolio or case study page may not have the experience and expertise. So working with them can prove to be difficult. The ones which do share their portfolio will display it on their home page or make a dedicated Portfolio tab on the website. Besides the website, a company can have their projects and portfolio listed on two other platforms;

● GitLab
● Behance or Dribbble
GitLab is a powerful platform to help development teams and companies collaborate with different teams to complete the work. Majorly, it offers Multi-Cloud CI/CD and real-time built-in security.
From your perspective, a company that knows how to work with GitLab is qualified enough to build impressive digital solutions.
Companies and developers upload or publish their source codes on GitHub and show their previous projects. Other platforms are Dribble or Behance, which are primarily meant to share the designs of the solutions built.
7) Check for References and Feedback: Every company works to get as many references and feedback as possible from their clients. The purpose is simple, user-generated feedback is one of the best ways to attract new clients, provided that feedback is good.
References, ratings, reviews, feedback, and awards will help you know more about the company before outsourcing. These aspects also qualify as social proof that will help you to hire Java app developers.
Mostly, the companies will share the reviews and feedback they have received from their clients on the website itself. They will also display the awards and ratings given by authority platforms like Clutch or GoodFirms.
You can also check for the reviews and ratings on LinkedIn, Facebook, and these days even Instagram. All these social media platforms get an extensive footprint of users. They may have client reviews and feedback, which you will need before outsourcing the work.
8) Conduct an Interview or Personal Interaction: By the method of elimination, you must have removed some of the companies listed before. With the ones left on the list, you can move forward to personal interaction with the lead developers and project managers. The purpose of this interaction is to assess further the outsourced company's ability to deliver the project you want to build.

Until you already have an idea about their experience, expertise, and reputation. The interview will take things one step further by understanding more about the company.
Some of the things you must ask or enquire about here include;
● Design and development team. 
● The product development and management process. 
● Understand their workflow.
● Ask about their communication channels.
It may not be feasible to discuss every single developer who will be working on your project. But you must get into a discussion with the lead developer and designer (if they offer designing services).
9) Ask About the Development Cost: Towards the end of the interview, you must ask the Java development company to send you a price quote of work that needs to be done. Ask them to include the cost from start to finish, including the launching part.
When it comes to prices, companies from different countries have different prices. Most of the developers charge by the hour. So you can expect to spend around $150 per hour to hire a development company from the USA. On the lower side, development companies in India or Ukraine charge around $35 to $50 per hour.
Yes, there may be differences in the quality of the product; that's why you need to go through the extensive vetting process to hire Java app developers. Don't forget to negotiate the rates you are asked by the development company. If it saves you some money, negotiations are good.
10) Formal Contract and NDA: Once you have everything to choose your ideal Java development company, move forward to create a contract. Don't forget to add a non-disclosure clause within the contract.
This is to protect your application idea from being shared into the public domain before it is launched. The contract will include details of the project, predetermined rates, work obligations, and deliverability schedule.
The NDA will include the norms whereby the development company and its members are not allowed to share your work and confidential information with any outside parties.
These are all the points you need to understand for hiring a Java development company to which you can outsource the work. All throughout the process, always align your requirements and intended results with other aspects. 
Hiring a company to work on your project requires trust, and building trust takes time. Due to this, the processes and procedures you follow before hiring the company must be relevant, appropriate, and efficient.
But Why Should you Outsource the Work?
Outsourcing the development work to another company either inside or outside your borders has a slew of benefits. These are;
Lower costs: Compared to in-house development, an outsourced company will cost you less. Plus, you also get to negotiate the prices and get assured delivery on time of your product.
Large Pool of Talent: There are millions of Java developers out there. All of them may not be great at development, but some of them are excellent at their work. Outsourcing gives you access to the global talent pool, helping you scour and hire the best Java app developers.
Focus on Other Tasks: With the development part being taken care of, you can pay more attention to other components of your business. While the development company is working on the solution, you can work on the marketing campaign and the business logic.
Working with these tips to hire Java developers, you will find the best possible people to work on your project.
Also Read: Hire Java Developers for Application Development
Conclusion
The process to hire a Java development company begins by understanding the scope of your project and ends with signing a contract. Between them, there are eight different and crucial points you need to take into consideration. 
There is no definition of a perfect company for Java development. Choosing the right solution provider is subject to your selection and verification process. Yes, it can get a bit challenging at times, but if you stay focused on finding the right company for the job, you will find one. 
It's a competitive market, so you cannot compromise on anything. Ergo, spend some time on the hiring process if you want results.