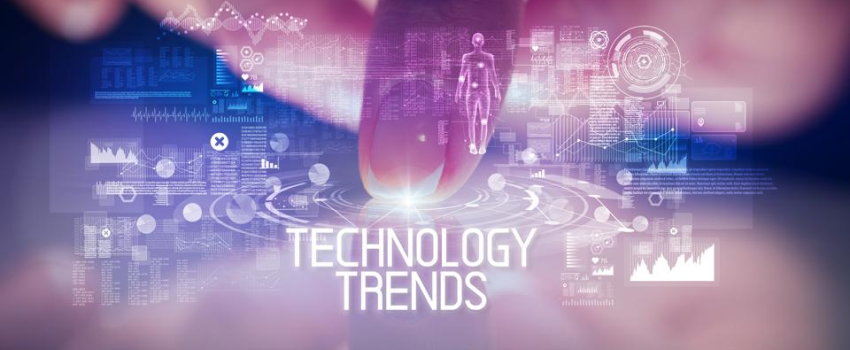 Technology always has something new for us each day. Whether it is a new utility feature in an app or any new software update, we are experiencing rapid changes in technology daily. If you are a technology freak, you must have observed the transformation or replacement of technology trends with time.
Unlike the olden days, when text messaging was the best way to chat, WhatsApp and many other apps replaced the trend. The regular four-digit password is replaced by a fingerprint scanner and whatnot. Other than these, many trends revolutionize the way we live our lives. The maximum effect of technology on people has been seen in the last decade. However, it has not stopped yet.
Many technologies are in their young phase right now and will indeed transform the future. Here we explore some of the best technological trends before you that will outshine in 2022!
The Decade of Turning Point Technological Changes!
Unlike any other decade, the 2010s were remarkable in terms of technological changes. The decade saw some great discoveries that somehow went unnoticed as we were fast in adapting them.
The Rise of Social Media
With the launch of smartphones, social media apps were the most common apps used by people. Though Facebook was launched back in 2004, the effect was primarily seen in the 2010s. As per stats, the number of Facebook users went over 2.5 billion by the end of 2020. This was an exponential increase in the number of users.
Other than this, Instagram was also launched in 2010, and it quickly became the home for various content creators. Since 2013, Instagram has been gaining users like wildfire. The photo-sharing network boasted a user base of 1 billion in 2018.
Other than these, apps like Snapchat, Messenger, and Discord were also launched that gained massive popularity.
Electric Vehicles
If you have heard of Tesla, you must be aware that electric vehicles are not just in talks right now. Yeah, they are very popular these days. But, the rise in the demand for electric vehicles began at the beginning of the 2010s.
There were many factors for that, such as environmental concerns, government policies, a decrease in the price of batteries, etc. Now, lithium-ion batteries formed 50% of the cost of an electric vehicle, but in the last decade, the demand surged, and the price is 30%. Other than that, the adoption of electric vehicles is also increasing among users. A clear proof of this can be seen in its market. 49 million electric vehicles were sold in the year 2020 as compared to 29% in 2010.
Cloud Computing
Gone are the days when organizations and individuals used to store their data on localized servers. The decade of 2010s witnessed a major upgrade in the technology of data storage.
As the datasets grew more complex and faster network connections were available, many cloud-based storages and computing solutions were developed. Some of the prime names of these solutions are:
Amazon Web Services

Microsoft Azure

Google Suite

Dropbox

Microsoft OneDrive
And many more! All these tools helped in storing data at tremendous speeds on the web. In addition to this, AWS and Microsoft Azure provide additional features like:
Online

app development

software

Data analysis software

Remote access

Software updates
And others!
The advent of AI development solutions
The age of AI development solutions is yet to come. However, the process of adaption started way back. The usage of social media app, search engines, and other apps by the users generated trillions of bytes of data. Businesses were aware that the data could be leveraged to devise valuable insights and provide a better user experience. Hence, the idea of AI was introduced.
With advanced AI algorithms, large datasets can be analyzed for unique patterns. Based on the patterns, businesses can pitch services and offers to the users. One prime usage of AI can also be in targeting advertisements to the users.
Currently, the market of AI is surging and is expected to reach up to $126 billion by 2025. So, this is just the tip of a giant iceberg.
These are some of the technologies that displayed a lot of potential in the 2010s and are delivering what was expected. Like them, several new technologies will be trending in the coming time.
Let's see what technologies are ready to make a mark on the world in 2022!
Technologies Ready to Shine in 2022
There are various technologies that are ready to leap in the upcoming year. Here are some of them!
Hyperautomation
We all have heard of automation, where everything related to a particular process happens automatically without human intervention. But, Hyperautomation is different.
It is one of the coolest trends that has been in talks for a long. Gartner regards it as one of the top potential trends of 2022. Hyperautomation, unlike other trends, focuses on automating everything possible in a business organization.
For instance, if you have a healthcare business, Hyperautomation plans to automate every task such as:
Ensuring compliance with guidelines

Collecting, combining, and managing patient information

Managing medicine and other inventory

Automating the billing cycle

Suggesting accurate treatment plans based on patient information
There are many other sectors that Hyperautomation can transform. However, the key thing about Hyperautomation is that it needs to be equipped with the right technologies. AI, robotic process automation, machine learning development, natural language processing, and countless more are necessary for achieving Hyperautomation goals.
Blockchain
Data security is a critical concern of people in the 21st century. Moreover, cyberattacks are the most feared elements by people and businesses today. Statistics suggest that 43% of cyberattacks are targeted at small businesses.
Other than that, it is speculated that cybercrimes may cost around $10.5 trillion to businesses annually by 2025. With the traditional security systems, it is impossible to curb these cyberattacks. Therefore, there is a need for innovative security measures, and blockchain is here to save the day.
Also Read: Importance of Learning Java For Cybersecurity
Blockchain is a system that stores information in a unique way that is impossible to hack or tamper with. It is a distributed ledger system that holds information over an entire network of computer systems than a centralized server. Therefore, it is secure and unhackable.
The trend of blockchain surfaced along with cryptocurrency and is already in use. Many tech firms are using it currently, such as:
Amazon

Microsoft

JP Morgan

Walmart

Samsung
And many more! And the trend has not just stopped. The blockchain market is expected to grow up to $67.4 billion by 2026. So, it is pretty clear that its adoption is increasing.
Industrial IoT
IoT took roots in our lives a long time ago. However, its application is limited to only domestic use. We all know Alexa that can turn on the lights or play your favorite music, but the use of IoT is more than that.
With interconnected devices to the internet, IoT can completely revolutionize the way we operate things. However, the industrial sector is not that affected by it. But, some industries have leveraged IoT for streamlining their operations.
Here are some examples:
DHL:

DHL is an international logistics company that uses

IoT to manage its logistics

. It helps the firm manage asset tracking, end-to-end traceability, and automated guided vehicles.
Medivators:

The firm is an international medical equipment manufacturer that has integrated IoT solutions in its operations worldwide. This led to an increase of

78% in their service events

that can be detected and solved remotely.
There are many other cases where IoT has helped firms achieve a lot. The market of IIoT is currently over $76.7 billion and will be over $100 billion in the next five years. These numbers prove that the trend is active and will surely arise in the future.
Predictive maintenance, remote asset monitoring, logistics management, and digital twins are some key pros of Industrial IoT.
Distributed Enterprises
If you have worked from home, you may like this. As per Gartner, office-centric environments will be replaced by distributed enterprises. The pandemic led many people to work from home, and it has become a culture somehow for many companies across the globe.
Though the trend is entirely new as compared to other trends, it has potential. But, to make such a thing possible, organizations have to be wholly configured.
Artificial Intelligence
Though AI was budding in the last decade, it is still a big trend for the upcoming year. Many applications need AI at its core to work. Some of the latest trends listed above also require AI to flourish, such as Hyperautomation, industrial IoT, etc.
One of the key parts of AI that are ready to make history is generative AI. With the help of Python Development Company and other advanced technologies, generative AI can be used in various ways. It can help generate:
Content like images, audio, text from existing content.

Software code

Marketing content
And whatnot! Thus, making it one of the most indispensable trends of 2022.
No matter if you are a small business like a Java software development company or a big eCommerce giant, keeping up with technology is essential. Most of the companies fail to grow as they do not embrace change. Yes, today, the expenses may hit your business budget, but the technology upgrade will surely put you years ahead of your competitors.