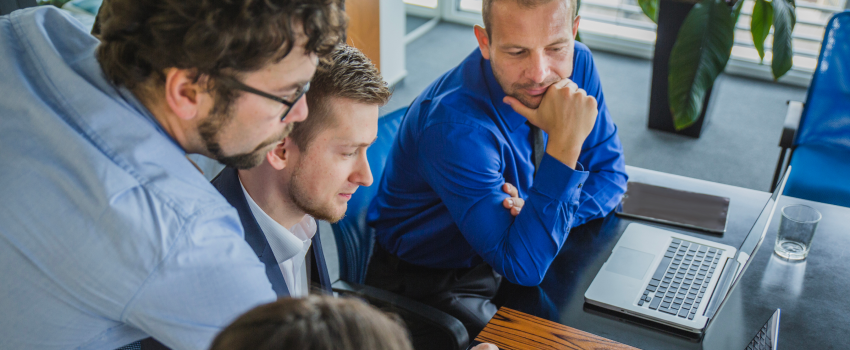 Being a technical solutions provider, we have seen the significance of enterprise portal raising radically. Seeing this product space mature and evolve over the years. We thought to help you with its complete basic information about Liferay enterprise portal development and 5 most efficient reasons to switch on Liferay portal development.
But, why Liferay enterprise portal development? We will help you with every deets and the points that absolutely justifies the reason why we did choose to address Liferay today. Let's get started then:
Why Has Enterprise Portal Development Become Imperative Essentially In 2021?
Portals like liferay not only amplify customer engagement but also help strengthen customer experience and productivity that make them stand out in the market. There are various platforms over the internet which you can avail for enterprise portal development. Amongst all, Liferay has been grabbing inclined admiration. This was created to provide immersive digital experiences.


With Liferay as the base of the enterprise portal, the companies are now capable of gaining potential customers. The companies have streamlined their business processes and conquer all the challenges coming their way. Having to deal with digital touchpoints using painstaking and precise data inputs has become easier than ever.
The use of Liferay opens scope for modification with complete adaptation to digital transformation. Liferay is eligible to reuse elements and provide space for easy integration with existing systems. It is one of the key reasons why Liferay is known as the comprehensive platform for brilliant digital experience.
It is pretty smooth to eliminate and double the particular portlets in Liferay. The web developers have the option to eliminate particular portlets from performance into multiple Java Virtual Machines. Hence, this offers extensive flexibility to infrastructure. This functionality of Liferay is being addressed as portlet sandboxing.
Simple UI (User Interface) of Liferay is pretty much comprehensible so that every user can avail it. Liferay is capable of blending all enterprise systems in a single and manageable UI. This also clarifies external, internal, and channel-based web development. Whereby, businesses can implement a feasible workflow. Hence we can consider enterprises will eventually be able to uplift productivity. Well, for that matter, Inexture can be your efficient web development source for liferay.
Ultimate Source of Enterprise Portal
Liferay proposes multiple touch-points to attain constant digital experiences. It's adaptability to welcome different solutions for websites, Intranet, portals, etc. makes it stand for an optimum option to run businesses. Your business will be nurtured and expanded steadily yet noticeably. Moreover, hiring the website development services from the Inexture; you can simply integrate your portal with different technologies such as .NET, C+, PHP, and Java. If you think any element is missing, then Liferay provides you with numerous options for the development of custom plugins. This can be done by using
Liferay developers
and its large community.
Target Multiple Mainstream audiences
Liferay is not only developed for the customers but also for the commercial stakeholders such as managers, community holders, partners, and other people associated with the business can have access to it. It proffers collaboration, sharing, and supporting communication easily. It is one of the pivotal reasons why Liferay is considered the best platform for the development of an enterprise portal for businesses.
So, These are the key reasons why liferay is a life changing enterprise portal solution for you all. All you need is that very source that can help you offer your customers a personalized experience they crave for. And now, we have helped you with that. Liferay: your ultimate enterprise portal development tool!