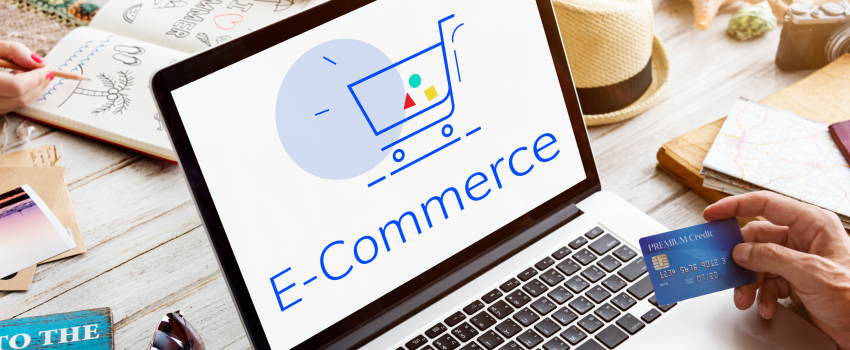 Businesses had no other option than to go online after the pandemic struck worldwide. The lockdown made us all work from home, and working from home required portal development need for some organizations because sharing of documents, data, and other things required a central portal from where every employee can get and share data with their peers. So, businesses were hiring a portal development company to develop such a business portal or an enterprise portal to address their need for a central data management system.
But, there were many companies that had business portal developed before the work from home need was arisen, so they were not much bothered about the data sharing stuff, because their portal had all the necessary things to let the employees work from home and share the data. So, Portal Development proved to be their nice choice, and even in the pandemic, their work wasn't much affected, thanks to the portal.
Liferay is being famous to build customer portals as well. Most customer portals are also built with Liferay, and if you want to develop a customer portal, then you can have a look at some customer portals built with Liferay. So, Portal Development is a basic requirement for the B2B companies, as most of the work can be done with a business portal or an enterprise portal. Liferay Development is the best option when you want to develop such a portal for your B2B organization. 
We will see some compelling reasons to choose Liferay Portal Development for your B2B eCommerce.
5 More Reasons to Choose Liferay for B2B eCommerce
Better Catalog Management
When it comes to managing your catalog and your product range, Liferay can do it better than any technology. Liferay provides you with a better catalog management facility, so you can list your products on your B2B portal, and it allows you to easily add more products, more variants, edit products, add information fields, and much more. Liferay has made it easy for all the B2B eCommerce people to list their products and services, easily modifying information on the product page and easily listing and delisting the product.
So, Liferay offers better catalog management so people can list, delist and visit the B2B products, inquire for it, and make it easy for the business to handle incoming inquiries for their products and services.
Better Content Management
After better catalog management, Liferay also offers a better content management system so you can manage all of your content from one panel. Whether it is the content on your website, content on your portal, or blogs on your website. All of them can be managed from your Liferay portal. It lets you upload attachments, links, and enabling previews for links, and do a lot more stuff with very much ease. Whether it is files, documents, images, audio, text, or any type of content, with Liferay portal development, all of them can be managed at ease without making your headache.
So, Liferay can offer a better content management system to you so you can focus on important things for your business. Hire Liferay Consultants to develop a Liferay portal for your business as well.
Better Order Management
After all business is all about getting more orders and generating more revenue. So, when you have a Liferay portal built for your business, it can offer you better order management as well. All the incoming orders will be listed on the screen and one can view all things for the orders such as order dashboard, order details, payment mode, customer address, logistics partner, logistics details, etc. So, even if your employee is a newbie, he/she can easily process the orders and ship the orders with the most relevant logistics partner.
Ease of order processing is provided by Liferay when you avail of Liferay Portal Development services from a Liferay Development company. So, when you want to achieve better business management, you can opt for Liferay Portal development services.
Pricing Management
Pricing is an important factor for any business portal. Even a small mistake can cost a business in a major way, so there is no room for any mistake about pricing for a B2B portal or any portal. Liferay makes sure that you don't create any mistakes in pricing your products and services. Liferay provides facilities like customized pricing, scheduled pricing, bulk pricing, coupons, and a lot more functions that will effectively help you set your pricing. 
With scheduled pricing, you can manage your product's pricing beforehand for a sale, and you don't have to manually update the pricing for the sale, and Liferay provides a lot of such functions that make your price handling quite easier.
Easy Taxation
Liferay allows you to set tax rates as per different location, and it also allows the user to put different categories for taxation. In short, one can easily handle taxing for multiple products and provide you with an easy taxation solution for your products and services listed on your website and portals. Liferay also has integration with the European Central Bank, and it provides the user with Automatic Exchange rates from the ECB.
So, you don't have to worry much about the taxation on your products, because all of these will be maintained by Liferay, only when you hire Liferay consultants to build such a portal for your business as well.
Final Words:These were some more reasons to choose Liferay for your B2B eCommerce and sheds some light on the functionalities of a Liferay portal. We already have seen the Key benefits of Developing a Liferay Portal, but this time, we have introduced some more reasons to choose Liferay for B2B eCommerce.
We hope you learned something new front his blog, and are already planning to hire Liferay Developers or Liferay Consultants to build your next Business Portal. If you are looking for a Liferay Consulting company, then INEXTURE is the best company to contact. We have experienced staff for Liferay Portal Development. You just have to contact us or drop an email at sales@inexture.com and one of our executives will contact you soon to discuss your Liferay Portal Development. Goodluck on your next Portal Development project!