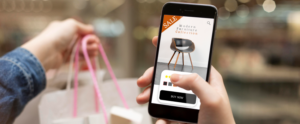 As we all know the way to building a successful eCommerce app is full of challenges. But the future of online shopping looks very bright and promising.
As per the data from Statista, it is projected that eCommerce sales will experience a terrific overflow between the years 2023 and 2027. The expected increase is an incredible 509.4 billion U.S. dollars, indicating a remarkable growth rate of 54.19 percent. This means the online retail industry is predicted to catch noteworthy growth and generate a powerful amount of revenue during that period.
As the eCommerce industry keeps growing and becoming more successful, creating a high-quality app that satisfies the requirements of your intended customers requires thoughtful preparation, commitment, and a practical grasp of the development journey.
Things to consider when tackling an eCommerce application development project include
Branding and Design: It is important to align your eCommerce app with your business's branding by preplanning colors and visual elements, allowing graphic designers ample time to craft the required assets.
Registration and Account Management: Make way for clients to enroll and make accounts. They will actually want to monitor the things in their shopping basket, make lists of things to get, and deal with their own preferences thus. We will find areas of strength for executing measures, for example, multifaceted validation, SSL declarations for encryption, firewalls, and against malware programming, to safeguard the security of client information.
Product Presentation: Improve the user experience by thoughtfully showcasing your products. Beyond the customary text and images, consider incorporating features like 3D visualization to potentially boost sales.
Search and Filtering: To prevent customers from turning to competitors due to difficulties finding products, ensure your app offers robust search functionality and alternative suggestions for specific requests.
Payment Options: Provide convenient and user-friendly payment options to facilitate smooth transactions and improve conversion rates. Consider integrating trusted payment services like PayPal and Stax while adhering to PCI-DSS compliance.
Integration with Existing Systems: If you already use a Content Management System (CMS) such as Shopify to manage your inventory, ensure seamless integration with the new storefront.
Optimization: Prioritize optimizing the app and its store to deliver a seamless and fast shopping experience, as a slow platform can deter potential customers from making purchases.
When developing an e-commerce app, it's critical to strike a balance between the features you want to include and the time it will take to construct them. It is critical to prioritize the most vital functions initially and leave opportunities for future expansion. This method will assist you in efficiently managing the project's complexity.
The time expected to develop eCommerce software could differ greatly relying on various variables.
These include the complexity of the app, the highlights and works it ought to have, the innovation utilized, and the size and expertise of the development team.
Estimated Time to Develop an eCommerce App
Essential eCommerce: software includes conventional functionality such as product listings, shopping carts, checkout, user registration, and payment connection. This type of app can be created in two to four months.
Mid-tier eCommerce App: An eCommerce app that contains additional highlights, for example, client accounts, lists of things to get, item surveys, searchability, and backing for various installment passages. A mid-level web-based business programming could require 4 to a half years to create.
Advanced eCommerce App: A high-level eCommerce app with far-reaching customization, outsider assistance mix, continuous investigation, multilingual help, and high-level security highlights. An intricate eCommerce app could take anything from a half year to north of a year to create.
The following factors can have an impact on the development timeline
Plan difficulty as well as UI/UX development needs.
Backend difficulty, for example, stock administration, request handling, and information base plan.
Reconciliations with outsider administrations like installment doors, delivering organizations, and informal communication destinations.
Development of mobile apps (if you intend to have native iOS and Android apps).
Testing and quality control.
Testing and quality control.
Deployment and server setup.
Making an eCommerce app from start to finish could take around 4 to 8 months. Yet, kindly recall that this timetable is only a best guess. On the off chance that you work together with a  skilled development team, they can give you a more exact timetable and cost given the particular elements and requirements of your application. Great task the board, correspondence, and updates are expected to keep everything on target.
FAQs for an eCommerce App Development
Q. What are the essential things to include in a Retail and eCommerce Mobile App?
Answer: The key elements that should be part of a Retail and eCommerce app are user registration and login, displaying products with images and descriptions, a shopping cart for easy purchases, secure payment gateways, order history tracking, search functionality, product reviews, and push notifications. Additionally, incorporating user profiles, wishlists, and social media integration can make the app more user-friendly.
Q. Can we develop the app for both iOS and Android at the same time?
Answer: Indeed, it's possible to create the application for the two iOS and Android at the same time. By utilizing cross-stage advancement structures like  React Native, Flutter, or Xamarin, developers can compose the code once and deploy it on both platforms, which saves time and reduces costs.
Q. How Can I Select the Right Development Partner?
Answer: When seeking the best app development company, it is essential to take the following aspects into consideration:
Conduct thorough research and gather information about the company.
Evaluate the company's portfolio to gauge its previous work.
Assess their technical expertise and proficiency in utilizing various technologies.
Choose a partner who comprehends and aligns with your specific business requirements.
Prioritize companies that emphasize robust security integration.
Review feedback from past clients to gauge the company's reputation.
Also Read: Redefine E-Commerce Using Power of ElasticSearch Engine