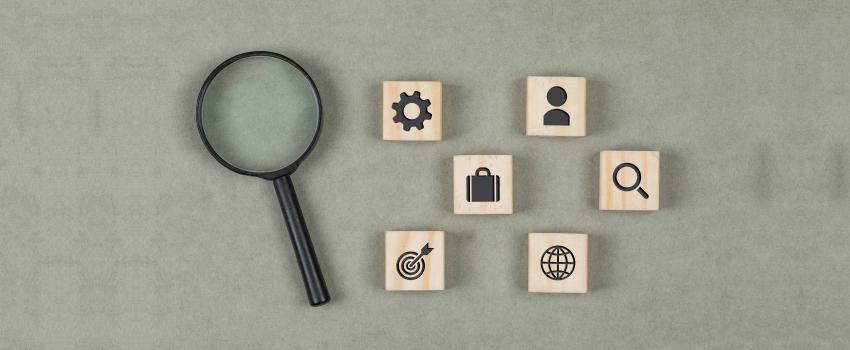 The most important thing today for any business is survival. Because of the huge cut-throat competition. Every business is trying to leave the competitors behind and make space for their business. So, every business is going online and serving its customers on the internet.
Why Choose Enterprise Search
Selling through online portals and eCommerce websites has been much easier than before. So, people are making different websites, mobile apps, and portals to keep up their business game through the internet.
But those digital platforms give you the best conversion and business revenue when they find the product they are looking for. If the customers search for "Gaming Mouse with extra Buttons" then the results should be exact. There should not be any non-gaming mouse with just two buttons in the search result.
Achieving such type of search term accuracy is not possible with normal searching algorithms. You need to implement special search software for your system. Enterprise Search works best when you want to implement a smart and fast search system on your website, portal, or mobile app. When you give the customers what they are looking for, they are most likely to be converted, and that increases your business and your business revenue.
A lot of people are already using Enterprise Search to enhance the searching experience for their customers and increasing the conversion rate for their business website/mobile app.
So, let's see how Enterprise Search is doing today and what are its possibilities in the future. Here are some points
How Enterprise Search Enhances your Business
So, Enterprise Search is something like a basic need for websites and portals. It indexes all types of data and performs searches on that data. All types of data whether it is structured or unstructured data, Enterprise Search will cover it all.
"According to the International Data Corporation (IDC), almost 80% of enterprise data will be unstructured by 2025."
So, Enterprise Search prepares an index with all defined data of your database, files, text strings, and everything which you have defined for searching purpose. From that index, it is very easy to find the requested data or string for the user, and present them the requested search results from your database.
Any new-age Enterprise Search platforms have a lot of features that can process, index, and list your unstructured data with ease. These are the most important qualities to look for in any Enterprise Search software:
The most important feature to look for is Enterprise Search's Indexing Capability. If it's indexing capability is good then, your searches will be faster. So, more indexing capability means faster searches. Always look at this factor opting for any Enterprise Search.
Advanced Content Analytics
Advanced Content Analytics processes data from Natural Language through Natural language processing. So, if you want to extract any data from natural language, then advanced content analytics will help you and extract accurate information from it.
Cognitive, Information Analysis Capacity
Cognitive and Information Analysis capacity includes searching for the data that are not close to search terms. Even if you search "DC masked superhero" the results will be "Batman", "The Flash", etc. as search results. Even though Batman and The Flash do not match with the string "DC masked superheroes", it will fetch results that users want.
Flexibility and Customization
Now, when choosing an Enterprise Search Engine, always look for its flexibility and customization. If you can customize it in your way or not. If you are developing a tailor-made software, then the Enterprise Search should be customizable and the developer should be able to customize it the way he/she wants.
This is another must-have feature of any Enterprise Search software. To serve better search results, the engine should be able to perform text mining from various defined sources and collect the necessary data when requested. Text mining includes Data classification, semantic similarity, named entity recognition, entity extraction, and a lot of other such functions.
So, these are some basic qualities that a standard Enterprise Search Engine should have. It will perform faster and accurate searches when it has all the qualities and features a standard Enterprise Search engine should have.
But, looking at the current scenario, there are lots of Enterprise Search Engines growing out in the market and it is hard to choose the right one. There are two search engines that are most famous which are Elasticsearch and Apache Solr. But, the battle of Elasticsearch vs. Solr is quite tough and you should pick one from them wisely.
Enterprise Search in the Future
We can say that there is a wider scope for Enterprise Search in the future as well. A Grand View Research finds out that the global market for Enterprise Search will reach 8.90 billion USD by 2024. But, the main reason behind it will get a wider market scope is the need of various enterprises for their websites and portals. More Enterprises will be aware of the Enterprise Search and will use it in their software application to enhance their search system to increase their customer experience and to increase their conversion rate and business revenue.
Here are some points related to the future aspects of the Enterprise Search market:
Security becomes the priority to every business, so the security of the Enterprise Search engine will be advanced in the future to prevent unauthorized access and data fraudulence.
There will be smarter algorithms based on Artificial Intelligence that will manage to catch the exact requirements of the user from their search phrases even if the search term is not properly typed.
Platforms with smart and powerful search capabilities will be in demand and there will be smarter search algorithms that will be able to fetch the desired search results literally in no time.
Enterprise Search will become the most powerful business tool that can single-handedly increase the user experience and increase your business revenue.
There will be more and more demand for Enterprise Search with an increased number of startups and enterprises. So, do not wonder if you find almost every business using the Enterprise Search for their system's searching process.
So, the game will be up for the Enterprise Search in the future which will lead to increased market competition and increased user experience in searching for things from business portals.
If you want to make your business portal or website future-ready and want to survive in the business, you can avail Enterprise Search Consulting and hire Elasticsearch Consultants or hire Solr consultants and they will help you plan the right search strategy for your business portal/website.
So, believe it or not, you will need a website or a mobile app and an enterprise Search engine for your business to keep up your business game in the future. So why not be future-ready for your business and hire Enterprise Search Consultant for your business today!