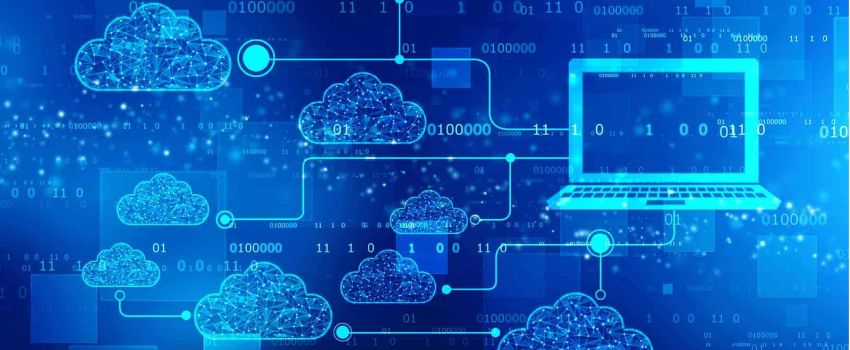 The Digital Revolution has taken the world by storm. People are developing apps, websites, business portals, and a lot of things to manage their business. People can easily find any web developer or mobile app developers from various freelancing websites. But companies that have dedicated business portals or enterprise portals, it is not so easy to find the right development agency. Those portals do not run on just one or two technologies, but a stack of technologies is used to develop such large enterprise portals or business portals. So, managing it is not everyone's cup of tea.
Those business portals might be using different cloud service providers like Google Cloud, Microsoft Azure, and many more. They avail Cloud Development services to build their project. As every cloud service provider comes with different features, most businesses have to use multiple cloud service providers, which makes the work messy and hard to manage.
When you work with multiple cloud services, the work gets messy, and data becomes hard-to-manage. Hence, sometimes, they require one single service that can handle all these things at once. So, we introduce the Liferay Digital Experience Platform.
Liferay Digital Experience Platform
Liferay Digital Experience Platform, aka Liferay DXP, is enterprise software that meets the needs of various businesses and companies undergoing a digital transformation. A digital experience platform is a set of multiple products that are used to manage a single enterprise or a business entity.
For example, a warehouse needs billing software, a stock inventory management system, etc. So, when a company offers them a suite of those products, it becomes easy for the warehouse to manage its stock. Liferay DXP is a suite of various products that provide your business a digital transformation and make it easily manageable.
Now, let's see the Multi-cloud capabilities of Liferay DXP for business and how it can help businesses to manage their data.
Multi-cloud capabilities of Liferay DXP
We will discuss the multi-cloud capabilities of the Liferay Digital Experience Platform here. So, let's see those awesome stuff on3 by one for Liferay DXP Solutions. 
Global Data Expansion
It is very important for any business owner, where is their data stored, as in which country's server? With Liferay DXP, you will have the choice of where to store your data. Liferay DXP offers various countries' locations to store your data. This helps in easy data communication and data retrieval. With Liferay DXP, control comes to your hand, and you are the one who decides where your data will be stored, and it will lead to well-defined data sovereignty.
Let's understand this by taking an example. Most companies are outsourcing development to India. So, you can set all your engineering data to the Indian server, and you can set your production environment. This way, one can effectively manage all these data and serve a better user experience. 
With this multi-cloud strategy, Liferay DXP users can access a much wider range of geographical locations to store and manage their business data. Liferay has set up its latest data center in Dubai, UAE. The following map indicates their data center locations one can use to store and manage their portal's data.
Image Credit: https://bit.ly/3dj13Iv
Business Continuity
Another advantage of cloud implementation is that you can set up a backup data center to continue your business, no matter what. Sometimes, natural disasters affect the data center, and data might get affected. So, its solution is to have your data backed up to another place, like any other data center located in a different country. This strategy helps you with any cyber attacks as well. If any hackers have hacked your server, you always have a backup data center from which you can retrieve your data.
When you use Liferay DXP for your business, you don't have to worry about all these at all. Liferay DXP performs an automatic disaster recovery strategy by replicating services in three different geographical locations. So if one center gets affected by any natural disaster, the second data center comes as a backup. This ensures that your data does not get affected by even any natural disasters.
These solutions contribute to a very strong business continuity plan, and one can continue managing their business when they have backup data centers, leading to no worry about data loss. All this is possible with Liferay DXP Cloud, so why not hire a Liferay DXP consultant today?
Final Words:
If you are looking for any Liferay DXP Solutions provider, you are at the right place. Just contact us or drop an email at sales@inexture.com, and we will contact you very soon to discuss your interest in Liferay DXP Solutions, and we can start working on your Liferay Digital Experience Platform very soon.