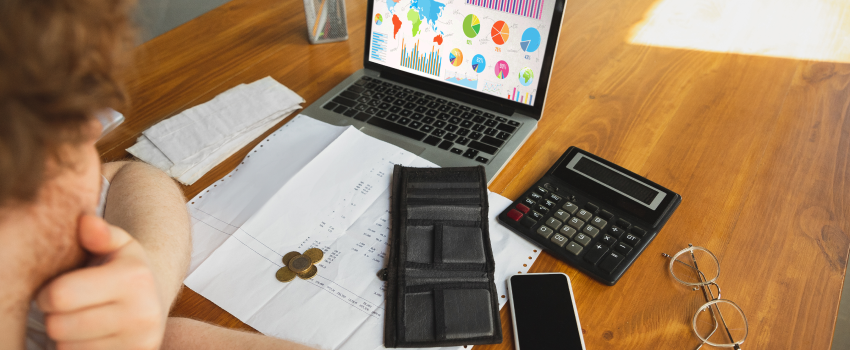 Introduction
Python is amongst the most diversely used and popular programming languages after Java and C. The usage of Python extends much beyond software and application development. It is equally beneficial for analytics, design, and machine learning. Organizations hire any Python app development company to leverage the benefits of its versatility, thriving community support, simple syntax, and ease of use. But, one factor which determines the choice of Python application developer is cost. Curating web applications with Python incurs a cost, but once the art of designing an outstanding application is mastered, the money seems to be well spent. Therefore, in this segment, we will edify the factors which govern the cost of Python application development, points to consider while calculating the python app development cost, and the overall costs of Python web applications.
Factors that determine the costs of Python application development
Features and functions
A web application cost is not one standard measurement that can simply be put forth when asked for. This is because any web application has its own unique set of features and functions. Using graphics, connectivity, platform, and functions are some attributes that have an enormous impact on the overall cost of Python application development. If the application is complex with elaborate features, its cost will also be high. 
The Budget
Budget is the core fundamental determinant of the actual price of the Python web application development. In general practice, the actual cost of the Python app is approximately 1.2 to 1.5 times more than the estimated budget. This extra cost is driven by the number of hours taken by the Python development company to curate the application and the level of complexity in the application. However, if you need a rough idea, you may have a budget of around $3000 while looking to hire Python experts.
Design Cost
When the company hires a python developer, he is required to purchase a domain name on behalf of its client. Apart from this, a lot of essential information as data is to be stored on the hosting server, which also requires money. Thereafter, the type of website design chosen by the brand also affects the cost of application design. When developers invest extra efforts in designing, they do charge extra as web designing costs.
Development Cost
For any single Python app development, there are multiple numbers of experts involved. These include back-end programmers, quality assurance individuals, front-end designers, and testers. A Python app development company will charge you for all of its services. But if you are tight on budget, you can hire a freelance Python web developer. Freelance developers charge hourly. The number of hours of their work is determined based on their expertise, skills, and their location.
Time to Build
The time of Python web development is an important indicator of the Python cost. When the development doesn't include many complex features and is easier to execute, the work gets done faster and hence is less costly. Complex applications require the use of data science and artificial intelligence for flawless development. This results in extra cost, which adds to the overall expense of Python web development.
App Maintenance
It's not the designing and development cost that only forms part of the overall cost of the Python application. The maintenance cost should also be taken into consideration. The app maintenance costs comprise the cost of app up-gradation, new releases, fixing of bugs, and modification in the current design. This cost is optional. So you can always skip the development cost from the composite cost of Python development. However, maintenance is essential for better customer support and to experience modern usage of the app.
Location Of agency
The location of the agency also affects the cost of the application. The per-hour rate in India and UAE is much less compared to the developers in other countries. Indian developers charge 20–30 USD per hour, while in the USA and Canada the charges are 100–150 USD per hour.
Product scalability
Once the Python application is developed, the feedback for the same is received by the development team. When the response is positive, there is a need for an extension of the product's feature set, and the product is made more user-friendly and scalable. Scalability means there is increased post-production cost, as there is an addition to the existing features of the application. 
Security
There is an additional cost for security charged if there are arrangements made for systematic security. This means there are add-on charges for additional security features apart from customer password hashing, CSRF indications, script checks with security listings, and authentication and permission modules.
Front-End & Back-End
Python is a back-end language only. It can not be used for developing web pages of applications. Therefore, if you need front-end development too, an additional cost is incurred for using another script. This leads to the overall increase of the Python web development cost.

So, are you ready to build a Python application? Know how much does it cost to hire a Python developer and get the best of services.
Points to be considered while calculating the cost of Python web application

There are so many considerations that need to be taken care of for coming up with a worthy Python application and successfully deploying it. Budget is a primary factor. Therefore, here is a list of all those parameters that increase or decrease the standard cost of developing the Python application.
Knowledge of the end product that is desired as a Python website. 

Clarity about the cost incurred at each step of development.

Type of platform needed for website development.

Before-hand arrangement for unseen or unknown costs.

The individual cost of each of the team players, including the development team, testing team, designing team, and the support team.

Time spent on development, deployment, and end support.

Cost of customization post-production.
What is the approximate cost to build a Python application?
Finally, the overall cost of Python application development by any professional agency can be around $1000-$5000. This figure is subject to variation, as per the changes demanded by the client or needed as per the situation.
Apart from hiring a professional Python development company, you can also work towards hiring a full-time individual Python programmer or someone on a per-project basis. However, some agencies provide individual programmers to their clients on a monthly payment basis. Such dedicated programmers are as good as in-house Python developers for any company. But, since they are managed by the outsourced agency, you need not worry about taking care of their expenses.
Also Read: How to Shortlist the Best Python Development Company
Final note
Python is a widely accepted and appreciated programming language used by developers and companies. The type of web application you demand is the determinant of the cost of the application development. And as discussed, it is no basic mathematical calculation. It takes into consideration multiple factors. World-famous tech giants like Instagram, and Mozilla invest so much in research before investing in the Python web application project.
So, do research cautiously before investing in your next Python project. Doing so will save you from burning a hole in your pocket.
Now, since you have come to the end of this read, share your comment on how helpful this study was on the cost of Python web application development.