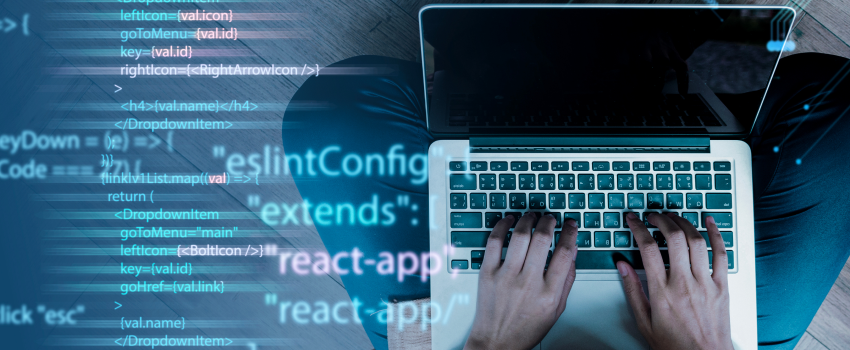 Laravel development services are being widely used in recent times. Especially, when you own an e-commerce development business. But, looking at the versatility of the Laravel PHP Framework Development. 
Its ever-evolving trends are the reason why it's garnering so much popularity. Let's first start off with the basics by understanding what is Laravel development services and why are they significant these days?
What Is Laravel PHP Framework Development?
Laravel is an open-source web MVC framework for PHP. Laravel is a powerful framework that helps you with the easy and simple development of PHP web applications with features such as a modular packaging system with a strong dependency manager, access to relational databases, and other utilities for application usage and maintenance.
Laravel was developed and launched by Taylor Otwell. Since its very first release in June 2011 (version 1), it has magnificently grown more and more popular in the PHP framework sector of the web development industry. A lot of this influence and fame can be attributed to the many developer-first-minded features that it comes with stock.
But the trends you refer, do get modified every year with the latest updates and modules.
Let's started with Laravel Development Top Benefits:
Laravel App Framework Is Very Scalable And Progressive:
Laravel is the framework that develops as your business grows and gets modified with scalability. Laravel development framework is pretty progressive and contains a large number of indispensable guides, video tutorials, and a library of documentation to help you grow your application in an organized manner.
A Robust Community Of Developers:
Community is what makes all the difference. Laravel owns a robust community of developer-friendly community spanning a large number of developers. These dedicated Laravel developers have given a major contribution to the development of this very framework.
Laravel is highly used by the developer community to build market-leading websites. With such industry-wide acceptance and influence, Laravel is a trustworthy framework for proficient developers. Therefore, it is faster, optimum, secure, and dependable.
Out And Out Security
Laravel ensures that the security quotient is always there while it offers tools to implement authentication, along with the built-in authentication and session services. The framework is absolutely safe and secure rendering security mechanisms that suffice to safeguard web apps from attacks or vulnerabilities.
Let's Move Forward With Laravel Application Development Trends:
Demand for microservices architecture
In the domain of e-commerce, how can we skip on a microservices architecture? Generally, it encompasses an extensive range of multiple functioning modules that have contributed to developing high-performing and scalable applications. The happy news right here is it can be attained through the Lumen PHP micro-framework by Laravel.
Expansion of business
Whether you own start-ups or handling large-scale businesses, everyone is in the search of finding optimum strategies to reach more and more target audiences and promote their products or services. Given the microservices architecture, Laravel is a perfect framework for start-ups and medium-scale businesses when it comes to scalability. Thus, developers can create a website that calls for quick alterations.

PHP outsourcing
PHP outsourcing trend is not only widespread among start-ups but also well-established in the companies. These days, the PHP outsourcing market is outshining like never before as many enterprises of varying sizes majorly depend on PHP development. Outsourcing it from a third-party vendor will enable you to save a whole lot of money, as well as it's beneficial for you in the long run. Hence, we can expect innumerable enterprises to hire Laravel website development services in 2021.
PHP to augments cybersecurity
As digitalization has developed commendably, the number of online frauds and scams has also taken place at its peak. So, implementing extensive cybersecurity solutions has become a prerequisite. By deploying PHP tools, developers can build highly-secured sites and web applications. In 2021, we can see upcoming online businesses choosing Laravel development services to ensure their information and customers' data remain safe and secured.
PHP for chatbots
Chatbots  are a quintessential and dynamic way to offer customers real-life conversations even during non-working hours. According to the latest trend, the Laravel PHP framework can enable developers to develop a chatbot with ease because it deploys PHP, an open-source language.
Many Laravel development companies in the USA are dynamically availing Laravel to accelerate their web development. And Laravel development services are capable enough to streamline the development process by offering a unique experience. However, if you are planning to hire a dedicated laravel developer and want the best of all, Inexture solutions is where you will find solutions to all your problems.